Happy International Women's Day!
At Grommet, we're proud to support dozens of female makers throughout the year, but today women all over the world deserve a special shout-out!
113 years after it began, we couldn't be more excited to celebrate America's greatest entrepreneurs on International Women's Day.
These female-owned brands are doing amazing things, and we invite you to check out the 10 maker stories below and SUPPORT the brands they've built! 
Busy Baby founder Beth Fynbo figured out a way to help out all new moms.
Why? Because she's a mom herself!

After struggling with her young son tossing literally EVERYTHING on the floor, she created a revolutionary placemat tether system that keeps your baby's things off the ground and always within arms' reach!

Busy Baby products save your sanity by attaching toys to the mat so you don't have to pick them up 2,345,987 times!

Beth has put together a special bundle for Grommet readers on International Women's Day!

This amazing bundle includes an original Busy Baby Mat with 4 tethers, Mini Mat, Teether & Training Spoon, Bottle Bungee, and Toy Bungee!
It has everything you need to keep your baby busy, happy and safer from germs at home and on the go!
P.S. Beth is a U.S. Army veteran who runs Busy Baby with her brother in beautiful Minnesota!
The deal: Beth has slashed the price of this (already discounted) best-selling bundle and activated an exclusive discount for Grommet shoppers! Enter code "Grommet23" for 20% off at checkout!
Today is a great day to say THANK YOU to the amazing women in your life.
And what better way to remember your special memories together than with a custom engraved necklace?
Custom Cuff is a proud woman-owned business based in California, which started after its co-founders discovered beautiful handmade jewelry on a trip to Bali.
Their engraved bar necklace is a thoughtful gift to honor and remember your most meaningful moments, people, or places.
The striking metal engravable bar is attached to a fully customizable chain offering the ideal setup for personalization.
Celebrate a friendship, anniversary, or any cherished memory with your loved one's initials, unique handwritten quotes, or secretive morse code! 
These necklaces are absolutely beautiful and guaranteed to NEVER fade!
The deal: Get FREE shipping on orders over $50!
3. Shower Toga & Shower To-Go: Meet the breast cancer survivor who landed a Shark Tank deal with her privacy-boosting portable changing & shower system
"Once you get diagnosed with cancer, it changes things."
Kressa Peterson will never forget sitting in her doctor's office after being told she had breast cancer.
Her life flipped on its head, and she needed an outlet just to make it through each day.
She discovered Spartan races and fell in LOVE, but there was just one problem…
She would get FILTHY with no way to quickly change and clean up.
She invented Shower Toga and Shower To-Go, which allow you to change, shower, and redress with total privacy absolutely anywhere!
She took her invention on Shark Tank season 10 and landed a deal where Mark Cuban called her, "the perfect entrepreneur."
Shower Toga and Shower To-Go are perfect for camping, kids sports, beach, boating, bug-out-bag, sweaty hikes and so much more.
No more hopping on one leg trying to change behind your car or showering with spiders in beach/camping facilities!
Kressa has put together a special bundle for Grommet shoppers for International Women's Day!
The deal: Kressa's popular bundle retails for $78, but you'll pay a FRACTION of that today! In addition to dropping the price to just $49, she's activated code "GROMMET" for an additional 20% off!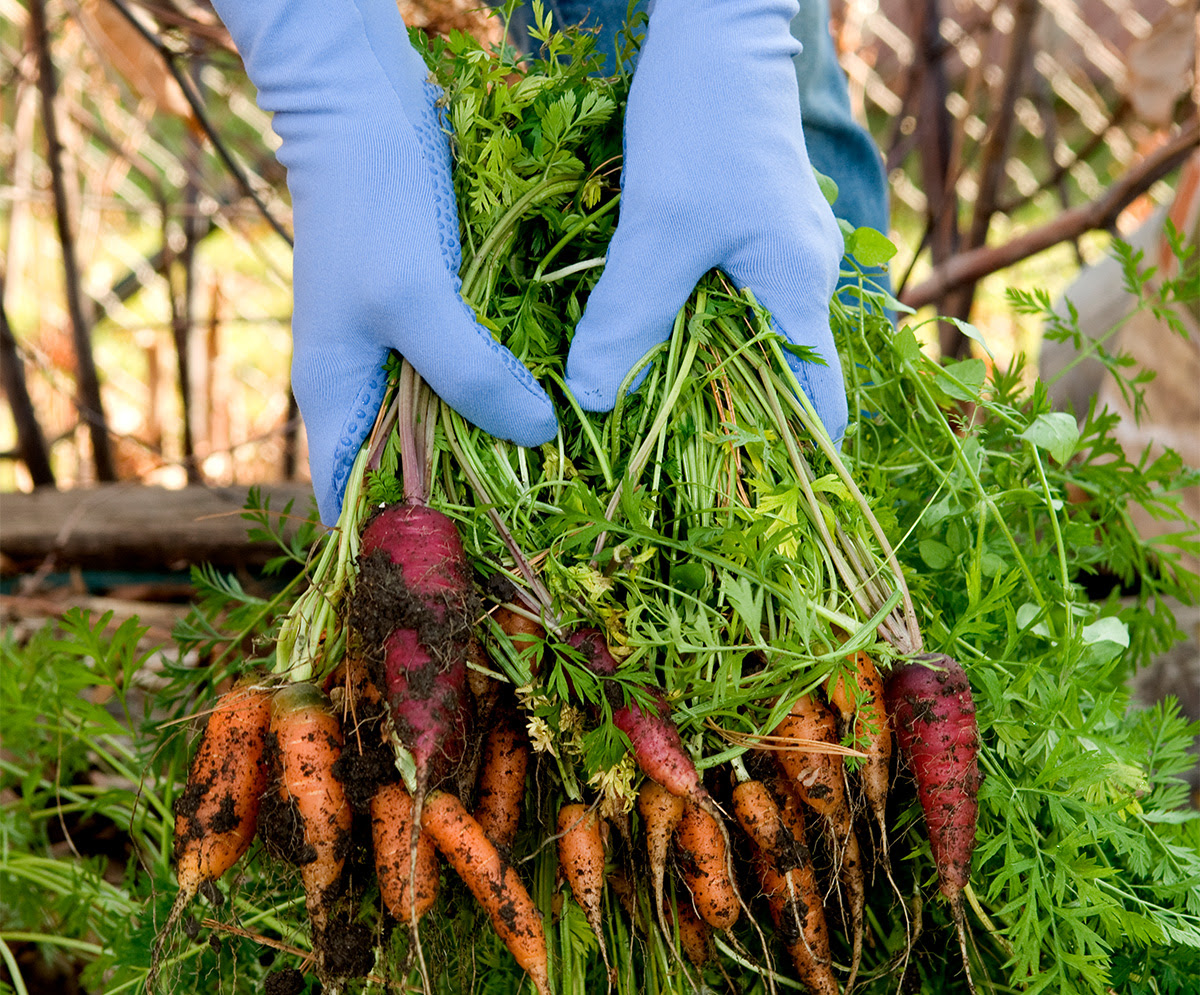 Harriet, Foxgloves' founder, is a passionate gardener, equestrian and birder.
As a landscape architect and professional horticulturist, she longed for a glove that could offer lasting protection and comfort.

Unable to find a glove she loved, and inspired by women's dress gloves from the 1950's, she decided to make her own!

For over 20 years, Harriet has created ultra-comfortable gloves that are machine washable and protect your hands and wrists from dirt and scrapes.
Foxgloves Grip features breathable knit fabric that offers excellent (UPF 50+) sun protection and keeps soil out, so your hands and nails stay CLEAN.
Supplex® nylon feels cottony soft but is tough and resilient for long-lasting use while weeding, raking, or pruning hedges.
P.S. Not a gardener? Foxgloves are perfect for birders, hikers, photographers, equestrians and any other outdoor enthusiasts!
The deal: Grommet readers can use code "FG23" today for **20% OFF** your order!
5. Trivae Lid Holder & Modular Trivet: Meet the all-female team behind a 4-in-1 kitchen tool designed to stash hot lids AND serve up delicious meals with ease
Have you met "The Trivae Girls?"
They're the female-poweredteam of entrepreneurs dedicated to giving you an extra hand in the kitchen!
After working on Wall Street, these women hung up their high heels and busted out their inventors' notebooks to create Trivae.

The Trivae Lid Holder & Modular Trivet is a multi-purpose kitchen accessory that saves your fingers and countertops from burns and spills.

Not only is it a convenient place to store your messy, hot lids while you cook but it goes with you from the kitchen to the table as both a compact hot pot holder and convenient serving stand.

This also expands into a long trivet to hold a platter or two dishes at once, eliminating the need for multiple trivets.
It's ready right out of the box with no assembly required!
The deal: Use code "GROMMETFAN" to unlock FREE U.S. shipping!
As a dog owner herself, founder Lisa Casey is no stranger to picking up poo…
But like a lot of us, she thought, "there's gotta be a better way!"
Sanidoo IS that better way!
It's the NO TOUCH pooper scooper that traps your dog's mess inside a clean, smell-proof container.

So you can say goodbye to the days of holding your nose until you find a trash can.

This self-contained system is lightweight and portable and is perfect for cleaning up doggie bombs in your backyard.
You'll thank Lisa every time your hands are saved from picking up bacteria, and parasite-filled dog poo!

The deal: Use code "GROMMETBAGS" for a special discount at checkout!
Grilling season is HERE!
O-Yaki is a small, minority-owned business based right here in the USA!
They're on a mission to help indoor and outdoor grillers cook your favorite foods effortlessly.

The O-Yaki 9-inch Skewer System offers an all-new way to cook kebabs by eliminating the need to flip your skewers midway through cooking.
You'll be left with perfectly cooked kebabs that require a fraction of the effort.
O-Yaki's design keeps seasoning and marinades exactly where they belong — ON your food!

This all-in-one system reduces cooking time and works great in your oven or on your favorite outdoor grill.

The deal: Don't miss out on extra savings! Use code "GROMMET" to get 10% off instantly!
Seemingly everyone has competed in the home Olympic sport of seeing who can carry the most grocery bags inside at once!
(My record is 17, no big deal!)
But Click & Carry founder Kim Meckwood was tired of straining her arms and wrists every time she went to the store.

So she invented a solution called Click & Carry that allows shoppers to carry multiple bags at once — COMFORTABLY.

(She even went on Shark Tank and made a deal with Barbara Corcoran and Mark Cuban!)
The padded gel bottom allows Click & Carry to sit comfortably on your shoulder while supporting up to 80 pounds of Pop-Tarts and Cheetos (we mean apples and carrots).
This Women's History Month, support the female-owned small business letting you transport ALL your bags in one quick trip!
The deal: Kim has put together a special 3-pack that's an incredible **29% OFF** right now! Unlock FREE shipping with "FreeShip" at checkout!

Buy from Click & Carry
StayWell® Copper founder Marcia Reece is an iconic American inventor known originally for inventing Sidewalk Chalk back in 1981!
Since then, she has gone on to invent over 100 products, but StayWell® Copper is a cause near and dear to her heart.
After recovering from a near-deadly MRSA staph infection in her lower spine, she dedicated herself to finding an all-natural, chemical and drug-free way to kill harmful bacteria. 

Her Hand Roller is a popular keychain attachment that helps DESTROY the bacteria that live on your hands.
All you have to do is rub and roll for 60 seconds to release Copper's bacteria-killing power!

It's made in the USA from 99.94% antimicrobial recycled EPA-registered American Copper, so you know it will last for years and years.
P.S. Did you know copper cleans ITSELF? That means your Hand Roller self-sanitizes itself after every use!
The deal: Marcia has put together a brand new offer for International Women's Day! Right now, you can buy 2, get 1 FREE! This special offer saves you $62 off retail price and unlocks FREE shipping. (There are even bigger savings available when you bundle!) Plus, the 1st 100 orders get a FREE thank you gift!
10. My Two Ladies: Produce jumbo, fluffy yarn cakes the EASIER way with The Perfect Duo Yarn Winding Bundle
Alexis Mantione's passion is knitting!
But after a serious accident left her unable to knit for over a year, she realized that traditional knitting was no longer possible.  
Alexis developed a brand new system that makes knitting far EASIER!

The Perfect Duo Yarn Winding Bundle allows you to wind those hanks of yarn quickly, easily and stress-free with their table top swift and winder. 
It's made with luxury materials and high-quality construction — unlike the cheap knockoffs you see listed on other sites. 
The winder has an oversized yarn guide that enables you to wind most delicate art yarns and produce JUMBO, fluffy yarn cakes. 

It's a beautifully designed conversation piece that you'll never want to put away!
The deal: Alexis is offering Grommet fans FREE shipping! When you're checking out, select UPS Ground as the shipping option and enter code "UPS Ground" for FREE shipping!