This post may contain affiliate links. Read our disclosure page for full details.
The breathtaking landscapes and warm, tropical climes of Central and South America are incredibly inviting. It should come as no surprise that these destinations can be extremely romantic, perfect for a couples getaway or a once-in-a-lifetime honeymoon. If you're considering a honeymoon in South America or in Central America, there are seemingly endless places to choose from. Today we're helping you narrow it down.
Some of the most well-traveled people we know (our fellow travel bloggers) assisted us in creating this list of 14 wonderful destinations for a Central or South America honeymoon. All of these locations promise an unforgettable adventure and plenty of romance. Ready to get inspired for your honeymoon planning? Read on. 
Antigua, Guatemala
James at Travel Collecting tells us about the ideal place to honeymoon in Central America, the gorgeous town of Antigua.
Destination: Antigua Guatemala, Guatemala (or Antigua for short), located in the central Guatemalan Andes, is the perfect honeymoon destination.
Why it's perfect for a honeymoon: Antigua is an old Spanish colonial town, with brightly colored houses, ornate colonial churches and many ruins.  It is surrounded by picture-perfect volcanoes, some smoking.  The setting is stunning, the buildings beautiful, and the vibe laid, back and relaxed.
Recommended activities: There are so many things to do.  Learn how to make chocolate together at a workshop at the Choco Museum. Take a market tour and cooking class.  Visit a coffee plantation with free samples.  Go ziplining over a ravine.  Visit local villages and shop for handmade textiles for your home. Relax in the main square and watch the world go by. 
Recommended hotel: The Hotel Museo Casa Santo Domingo is a gorgeous five-star hotel with macaws in the lush garden, two small museums and an outdoor wedding chapel in the ruins of a church on the grounds (perfect for a destination wedding should you want to start your honeymoon early!)
Best time of year to visit:  The weather is fairly consistent all year round, but the best time to honeymoon in Antigua is November to March. (Consider visiting during one of the many exciting festivals in Guatemala).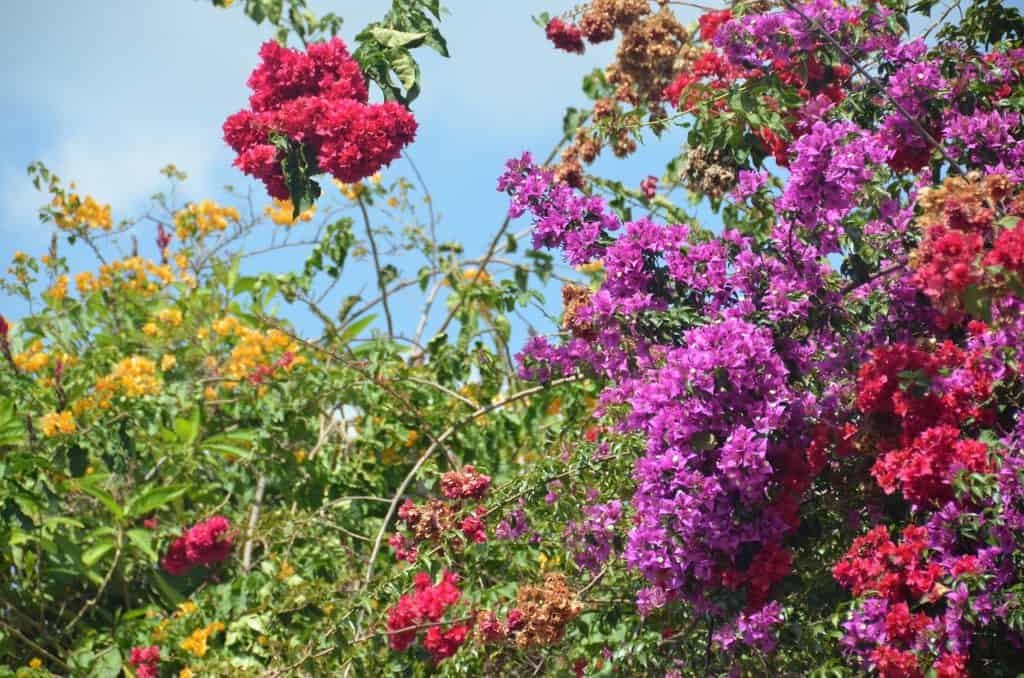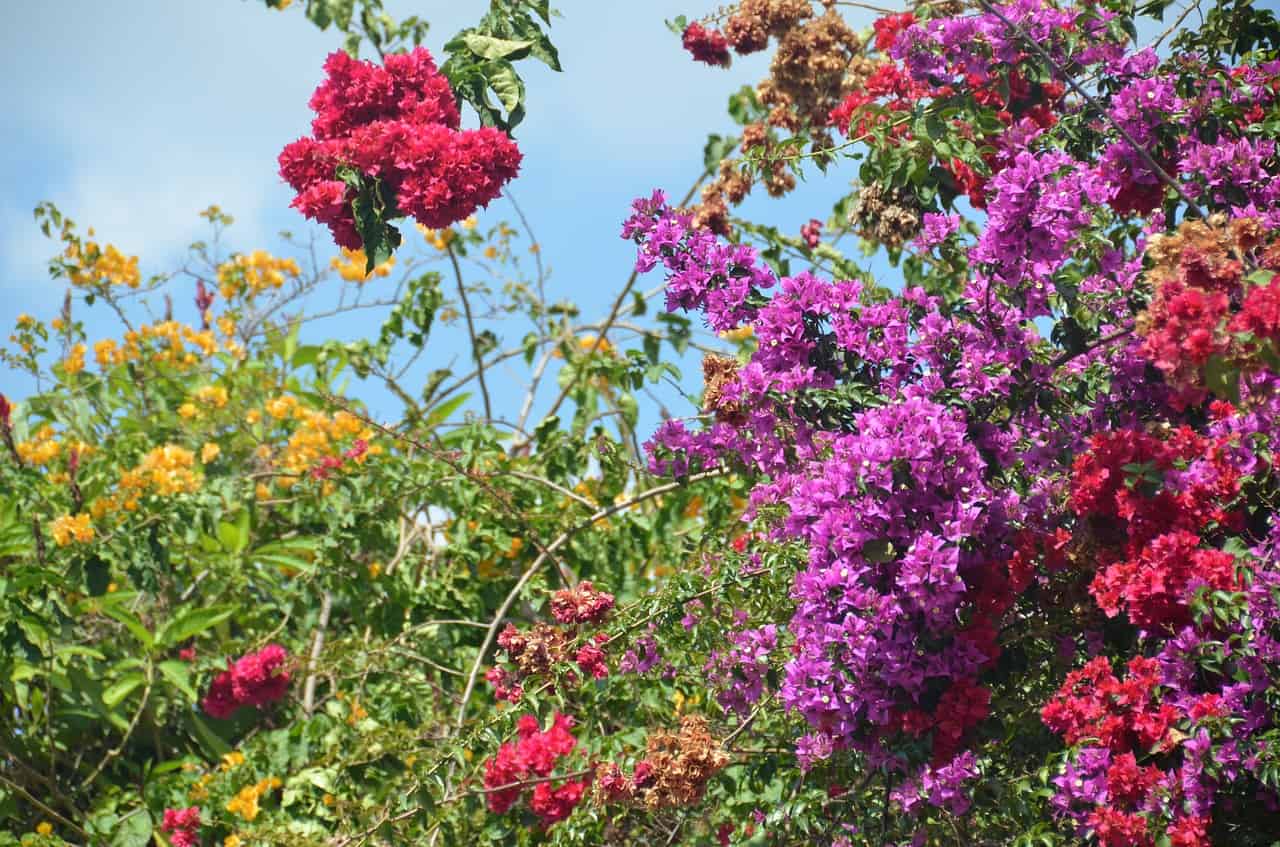 Mindo, Ecuador
Ecuador is a fascinating and beautiful country. Fiona of Passport and Piano shares why Mindo in the Cloud Rainforest is incredibly romantic.
Destination: Mindo, Ecuador
Why it's perfect for a honeymoon: People often look to idyllic and places of natural beauty for their honeymoons, but if a beach resort is not for you, then Mindo in Ecuador makes a fabulous alternative. Tucked away in the Andean Cloud Rainforest you'll be surrounded by a tropical lush green oasis.
Recommended activities: For outdoor enthusiasts, there's plenty of treks to be explored. If you want a more adventurous day out you can zip line your way across the cloud forest or go tubing down the river. For those who like a slower pace of life, you can take a tour to discover how chocolate and coffee are made, relax in the surroundings of a beautiful lodge or take the cable car across the Mindo Valley to enjoy the magnificent views.
Recommended hotel: The best place to stay in the area without a doubt is Masphi Lodge. This luxurious hotel is listed as one of the worlds most unique lodges by National Geographic. Each room has large expansive windows that invite the rainforest in so you can enjoy the fauna and wildlife from the comfort of your bed. The food is high end, and bookings are all-inclusive. The reserve also has its own treks, observation tower and spa. It is the epitome of perfection as a honeymoon destination.
If Masphi reserve is out of your price range, check out Las Terrazas de Dana Lodge. This family-run boutique hotel also offers luxury and will serve you candlelit meals on your private balcony at no extra cost.
Best time of year to visit: This destination is perfect for visiting at any time of the year as the warm temperature varies little. The summer months (July-September) tend to be the driest, but December to April is the ultimate time for birdwatchers. The area is renowned for birdwatching although you won't have to go far to catch sight of the delightful hummingbirds.
Cozumel, Mexico
A honeymoon expert, Dan Bagby of Honeymoon Always shares his pick for a Central America honeymoon.
Why it's perfect for a honeymoon: Cozumel is a perfect tropical getaway for a honeymoon.  The ancient Mayans considered it the home of Ixchel, the goddess of love and fertility and we can see why.  You can spend plenty of time relaxing on the sandy beaches or swimming in the clear waters after your potentially exhausting wedding followed by exploration and adventure together. Cozumel has several all-inclusive resorts that vary based on your budget.  Regardless of where you stay, the island is known as a safe destination with plenty of things to do and great service.  
Recommended activities: ATV Tour, Snorkeling, Visit the ancient Mayan ruins, Day trip to Isla de la Pasion.
Recommended hotel: Cozumel Palace
Best time of year to visit: March – June. Make sure you have travel insurance if you go during hurricane season. (Aug-Nov) 
El Chalten, Santa Cruz, Patagonia, Argentina
Patagonia is a dream destination without a doubt. Why not go there for your honeymoon? Claudia of My Adventures Across the World shares her recommendations.
Destination: El Chalten, Santa Cruz, Patagonia, Argentina
Why it's perfect for a honeymoon: El Chalten is the ultimate destination for couples that want to add some spice to their honeymoon. It is not a romantic destination in the traditional sense, but if you like the idea of staring at the most incredible mountain peaks, of listening to just the sound of water flowing, or wind blowing, and having a starry sky as your roof, it may well be perfect.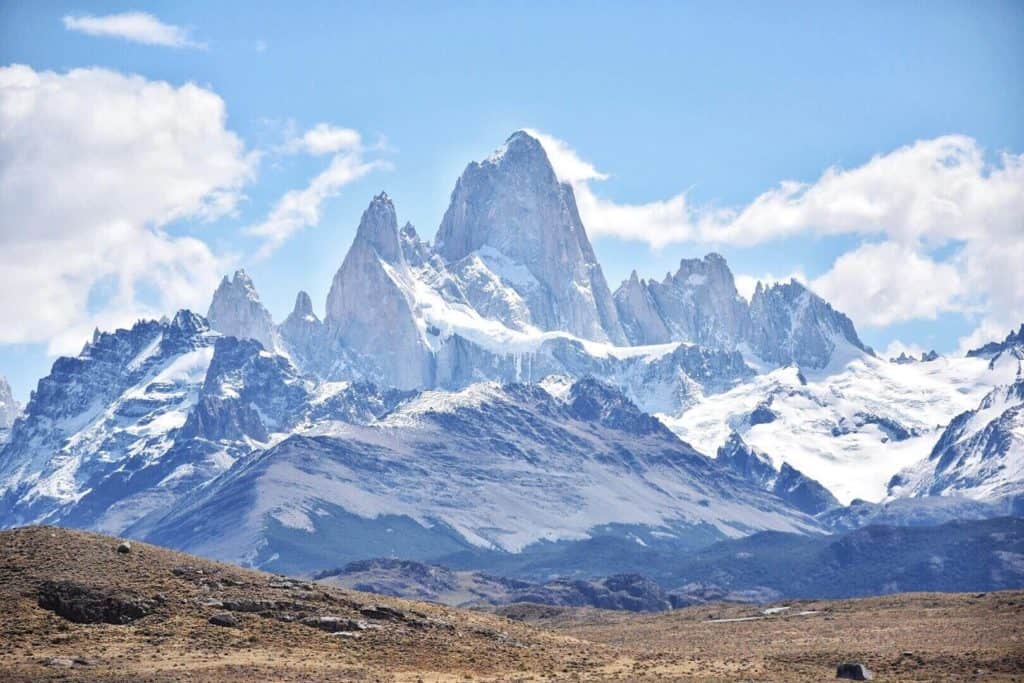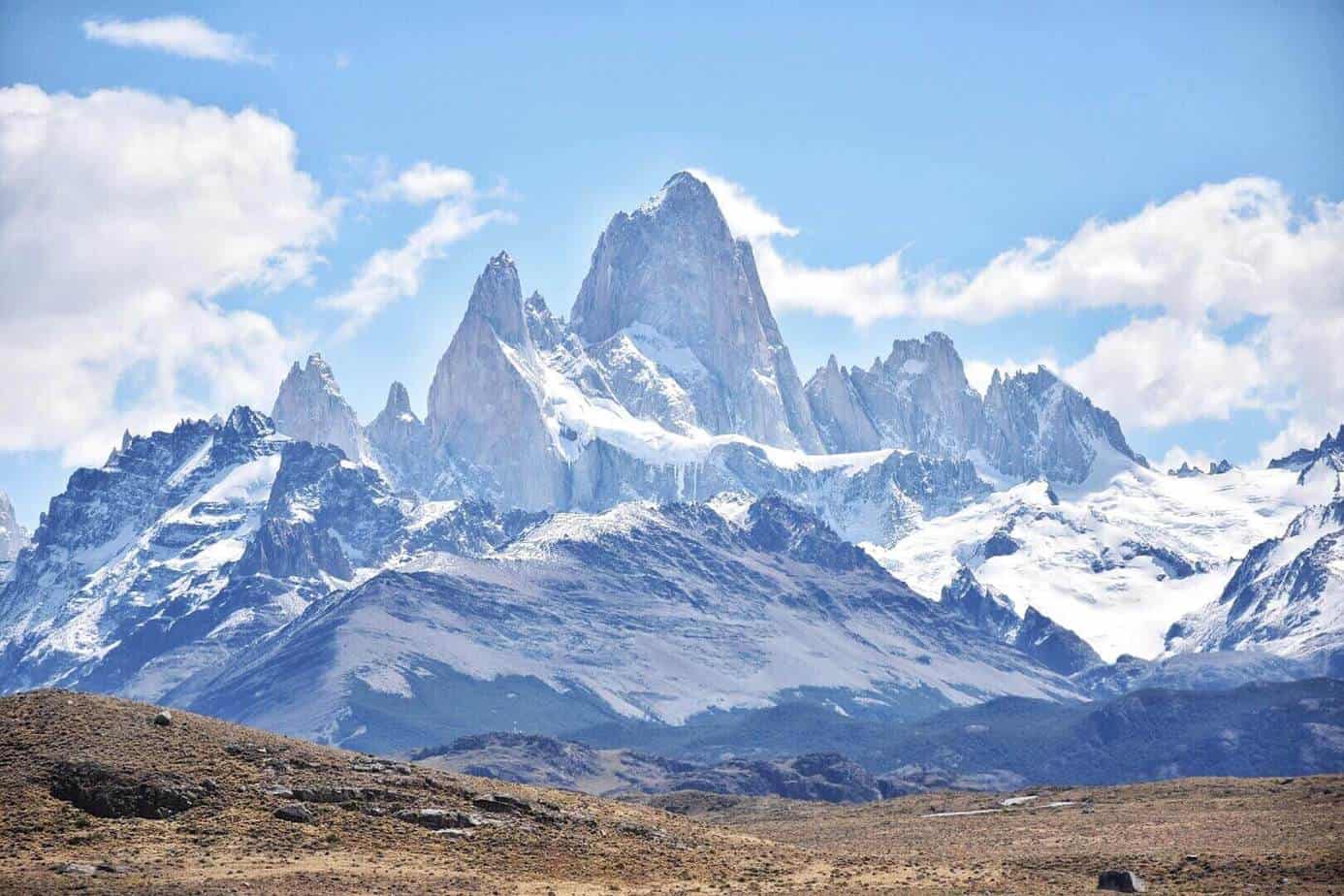 Recommended activities:
The absolute best thing to do in El Chalten is hiking. The best hike by far is the
 trek to Fitz Roy
 base Laguna de Los Tres, a 24 km hike which is mostly moderate, save for a 1 km ascent with a 40% incline on a very technical terrain (you go up and back down on the same trail). This hike can be combined with the one to Laguna Torre, which goes to the base of Cerro Torre, for a total of around 35 km. Both trails depart from the village, as well as several shorter ones. 
Recommended hotel:
For as small as it is, El Chalten has some excellent accommodation option. If you like the idea of waking up directly on the trail, you can camp in one of the camping sites – Camping Laguna Capri is a good one, but you will have to carry anything you may need for the night, as there really is nothing there. Or else,
Chalten Suites Hote
l is an excellent option, with comfortable rooms and right in the center of the village. 
Best time of year to visit: The best time to honeymoon in Patagonia is the late spring and summer, so between November and March. 
Valparaiso, Chile
Bordering Argentina is the tall, narrow country of Chile, where Ketki of Dotted Globe suggests honeymooning in Valparaiso.
Destination: Valparaiso, Chile
Why it's perfect for a honeymoon: Valparaiso is Chile's quintessential honeymoon destination. It is pretty and colorful: a mish-mash of vibrant street art and vivid houses located on hills or Cerros. The city's walls and buildings are teeming with murals, paintings, and graffiti while its alleyways are lined with hip restaurants, cafes, and bars. Valparaiso is just made for late mornings, romantic brunches, and taking a stroll.
Recommended activities: Our favorite way to spend time in Valparaiso was to just walk around the hills, looking for street art. You can also take a guided walking tour to see the murals. Take one of Valparaiso's funicular railways up to the hills and climb down the never-ending staircases. Eat fresh seafood – the ceviches are delicious – in the city's cafes. Explore the port area and take a boat tour to see the colorful houses from the water. Read Neruda's poems by the beach and then tour his home La Sebastiana.
Recommended hotel: Valparaiso has many quirky accommodations. For unparalleled views, choose something on a hilltop. The Yellow House is a fun Bed & Breakfast with, guess what, yellow walls! Another unique choice is the Winebox Hotel with cozy rooms fashioned out of old shipping containers.
Best time of year to visit: Valparaiso doesn't have extreme climates making it perfect to visit throughout the year. If you are visiting in winter, dress up in layers and be prepared for the cool breeze blowing in from the ocean.
Belize
Want a bit of everything? Lillie of Around the World "L" Travel Blog suggests beautiful Belize for honeymooning in Central America.
Destination: Belize (the whole country!)
Why it's perfect for a honeymoon: Belize is the perfect combination of stunning beaches, jungle with Mayan ruins, and friendly people. The relaxing vibe is deepened by the fact that English is widely spoken, and there is a diversity of accommodation, food, and activity options for every budget.
Recommended activities: In addition to lazing on the beaches of Ambergris Caye, Placencia, and Caye Caulker, we LOVED exploring the Xunantunich Mayan ruins, and hiking the ATM caves in the jungle.
Recommended hotel: Our all-time favorite hotel is in Belize: The Phoenix in Ambergris Caye. 
Best time of year to visit: We honeymooned in Belize in August and had a great experience.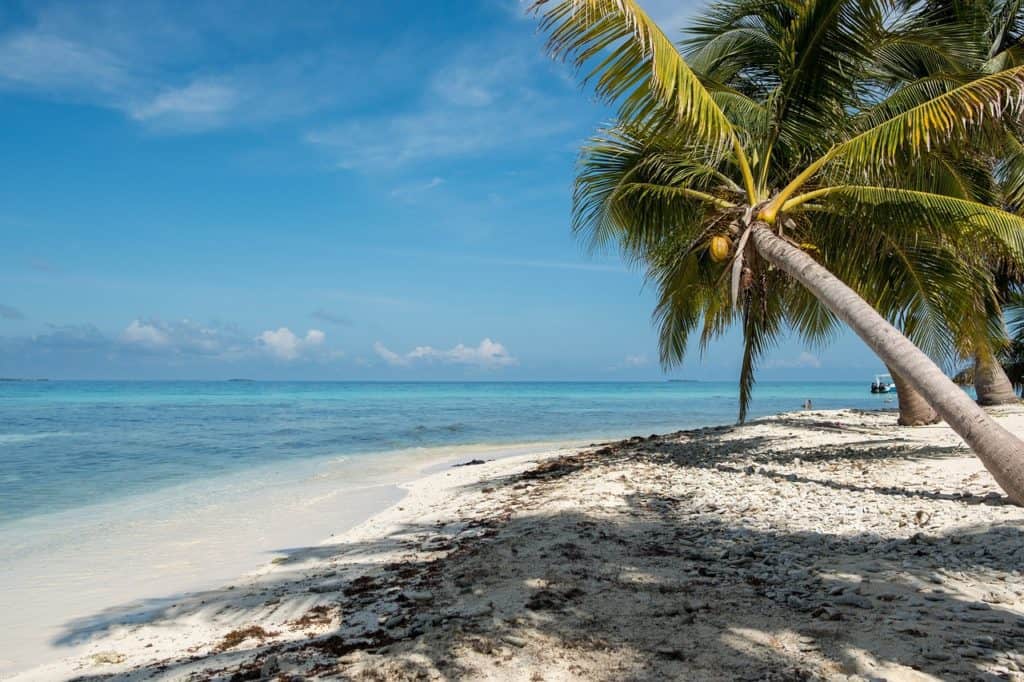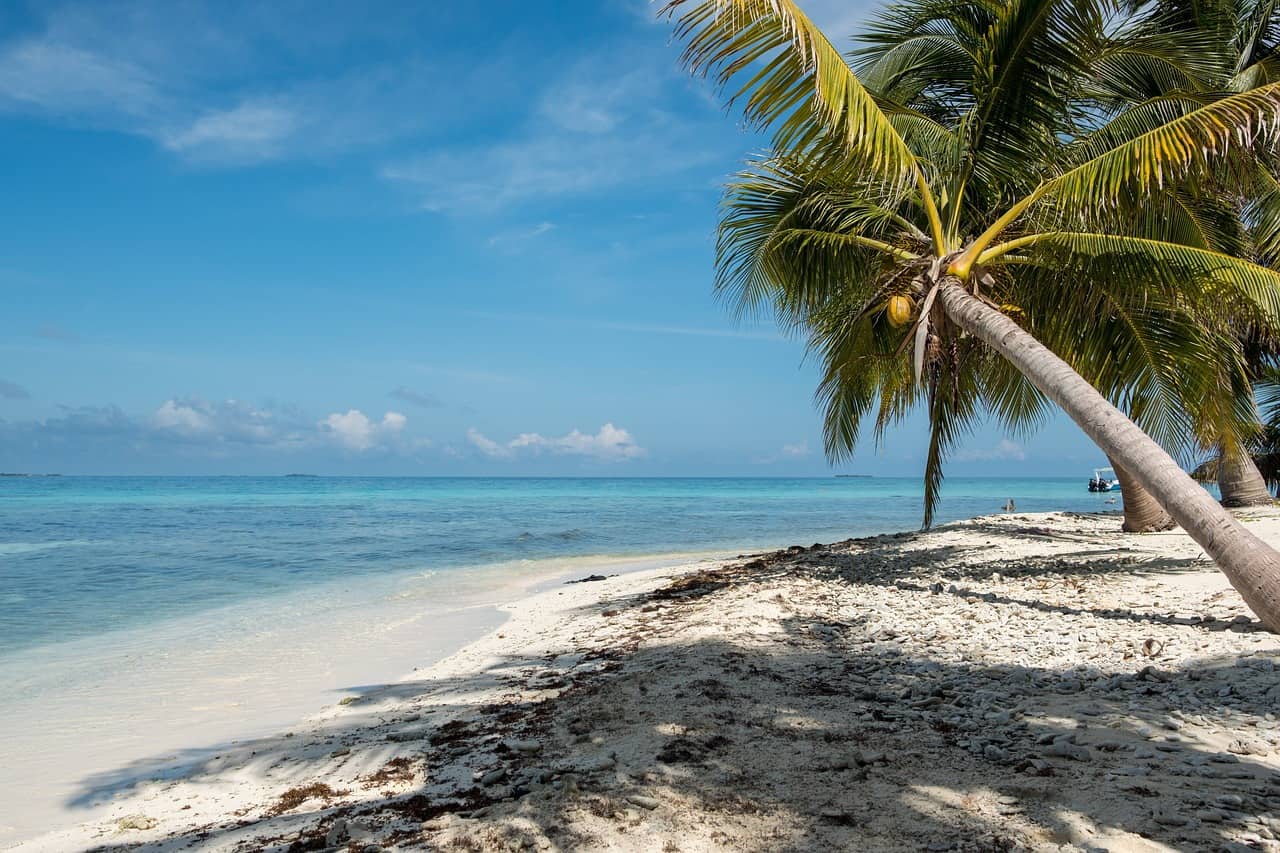 The Galapagos Islands
Laura and Lance of Travel Addicts have a great pick for an adventure honeymoon: Ecuador's Galapagos Islands. They also offer advice on what to pack here.
Destination:  The Galapagos Islands, Ecuador
Why it's perfect for a honeymoon:  Visiting the Galapagos is the perfect mix of an active honeymoon along with the relaxing romance that many couples desire.  It's perfect for the adventurous at heart.
Recommended activities:  Honeymooners should definitely take a one-week cruise of the Galapagos Islands.  While sailing on your small boat, you'll be able to snorkel with sea turtles, hike with iguanas, and lounge while staring up at the birds overhead.
Recommended hotel:  None.  If you're coming to the Galapagos Islands, you want to sail on one of the small, luxury boats.  Boats like The Origin or The Petrel are perfect for a honeymoon.  They are small in size, offer lots of individualized attention, plus the chance to be alone.
Best time of year to visit: The spring tends to be one of the best times to visit.  The temperatures are still cool and the weather is generally dry, with only brief rain showers.
Rio de Janeiro, Brazil
You can't talk about romantic destinations in South America without mentioning Rio! Elaine & David of Show Them The Globe tell us all about this exciting city.
Destination: Rio De Janeiro, Brazil
Why it's perfect for a honeymoon: Rio is an eclectic mix of vibrancy, beauty, and passion and there are many sides to Brazil's second largest city. Its coastline is stunning, its natural beauty breathtaking and the city encompasses passion and spontaneity at every turn. The tropical climate only adds to Rio's allure as a honeymoon destination.
Recommended activities: A trip up Corcovado Mountain to visit the famous Christ the Redeemer Statue is a Rio de Janeiro highlight. The city also boasts glorious beaches with Ipanema and Copacabana being two of its finest. Other recommended activities include riding the cable car up Sugar Loaf Mountain, dancing like no one is watching in the birthplace of Samba and climbing the colourful Selaron steps between Lapa and Santa Teresa.
Recommended hotel: Located directly across from Copacabana Beach, the ocean view rooms, rooftop pool and delicious Caipirinha's make the JW Marriott Hotel Rio de Janeiro our favourite Rio hotel.
Best time of year to visit: Rio is a great year-round destination but, if you want something extra special, visit at either Carnival time or for New Year.
Cartagena, Colombia
How about colorful Cartagena for your honeymoon spot? Betsy from PassingThru offers her recommendations on this destination.
Destination: Cartagena, Colombia
Why it's perfect for a honeymoon: A seamless meld of romantic Caribbean and European Colonial influences make Cartagena the perfect honeymoon destination. The atmospheric Old Town and Getsemaní neighborhoods are dripping with bougainvillea and jacaranda flowers, which splay across the brightly painted facades of houses and hotels with old world architectural elements. The heat is sultry and exotic during the day, perfect for languid and sensual siestas or splashing in the sea.
Recommended activities: Top things to do in Cartagena are day trips to island beaches by catamaran or speedboat, horse-drawn carriage tours of the walled old city, sidewalk snacking from street vendors or plaza-side restaurants, fine dining in Colombia's capital of cuisine, Caribbean sunset cocktails, sexy salsa dancing to live music, tours of historic sites, shopping for emeralds and gold jewelry.
Recommended hotel: the opulent Hotel Sofitel Legend Santa Clara Cartagena, a converted historic building transformed with a French-Caribbean vibe into a luxurious, shady retreat in the walled old city.
Best time of year to visit: December – April, July – September. May, June, October, and November are the rainy months. Daytime highs are in the 80s F.
Easter Island, Chile
Steph of Worldy Adventurer shares all about this epic location in Chile and why it's great for any traveler. 
Destination: Easter Island, Chile
Why it's perfect for a honeymoon: With its striking monolithic statues that line the edges of the island and a fascinating history that continues to perplex anthropologists, Easter Island is a truly unmissable destination for any history-loving couple on honeymoon. Thanks to its sub-tropical location – this is part of Polynesia after all – you can also guarantee the perfect honeymoon weather, ideal for days exploring historic sites and afternoons lounging on the coral white sands of the island's most picturesque beach, Anakena.
Recommended activities: The island's moai statues are the main attraction, and a trip to Rano Raraku, the quarry where they were carved, gives a real sense of the exceptional work required to create them. Perhaps the most romantic activity is rising early to see Ahu Tongariki, the largest platform of moai statues at dawn, although sunset on the other side of the island at Ahu Tahai is similarly spectacular. For more active couples, snorkeling in waters filled with Pacific, leatherback and hawksbill sea turtles and scuba diving down to an (unfortunately fake) submerged moai are other unmissable things to do.
Recommended hotel: The island has a wealth of five-star hotels perfect for honeymoons. Hangaroa Eco Village & Spa combines beautifully decorated bedrooms with outdoor pools, a spa, and an excellent restaurant.
Best time of year to visit: For beach loungers, the hottest weather is between December and March, however for those seeking a more active honeymoon, the best time to visit Easter Island is September through November, when you can expect fewer tourists and humidity levels are lower.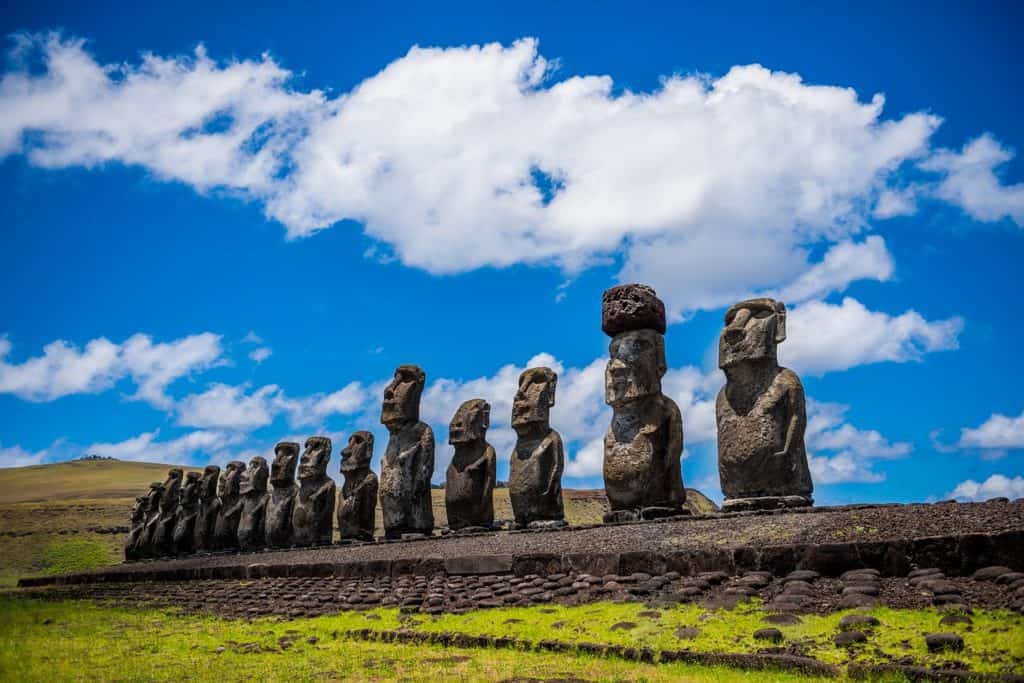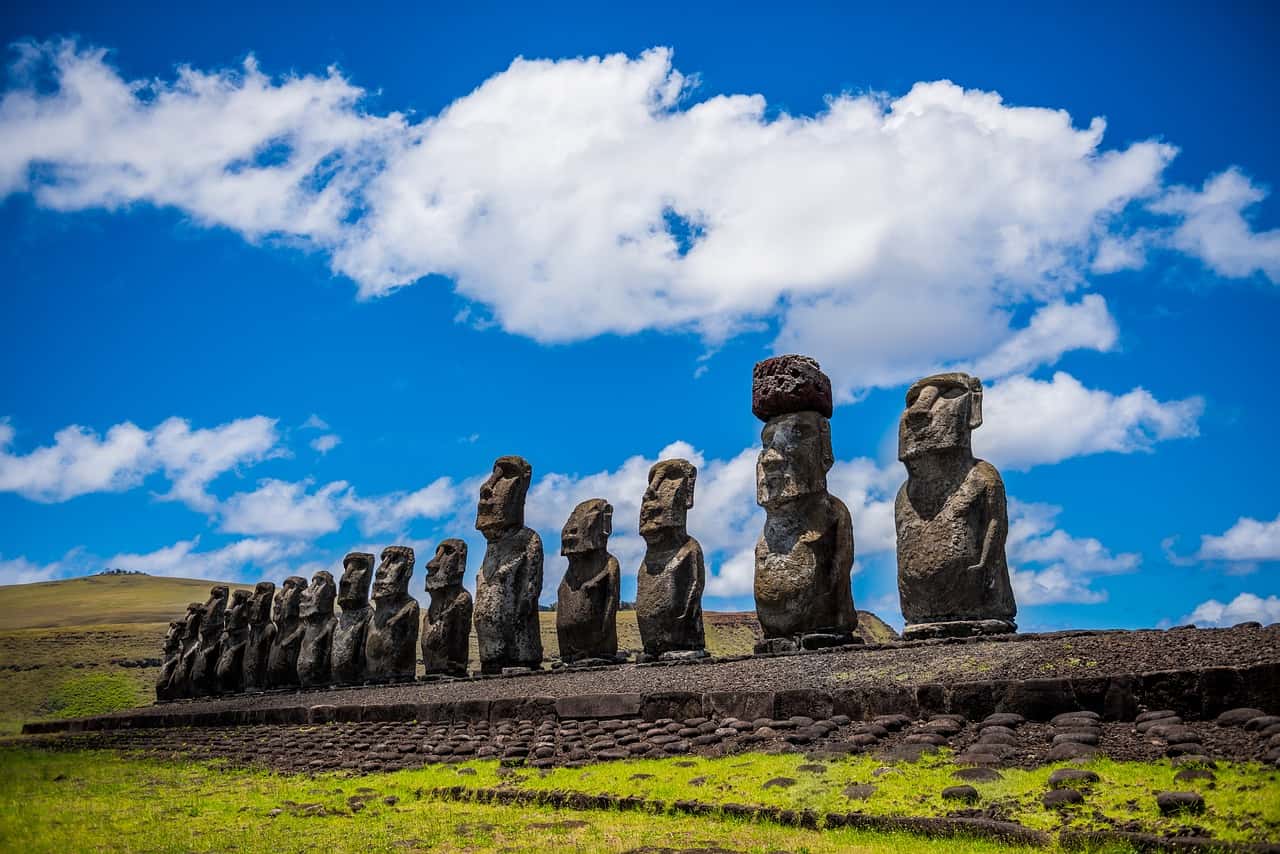 Osa Peninsula, Costa Rica
Costa Rica is a very popular honeymoon destination. Cristina of Travel for Wildlife suggests the Osa Peninsula for your visit.
Destination: The Osa Peninsula, Costa Rica
Why it's perfect for a honeymoon: The Osa Peninsula has a lot of quaint eco-lodges with private cabins and exquisite lush tropical forest views.
Recommended activities: Walking tour in Corcovado National Park, dolphin and whale viewing boat tour in the Golfo Dulce, jungle night walk, sea turtle tracking during nesting season, romantic beach walks, snorkeling tour at Caño Island, bird watching from your lodge.
Recommended accommodation: La Luna Lodge
Best time of year to visit: To avoid extreme heat and humidity, winter is ideal.
PS: Check out this list of Costa Rica's prettiest beaches!
Puerto Vallarta, Mexico
Holly of Four Around the World tells us about a serene resort town that's perfect for a honeymoon in Mexico.
Destination: Puerto Vallarta, Mexico
Why it's perfect for a honeymoon: We recently had the chance to have our first child-free vacation since becoming parents to the incredible Puerto Vallarta in Mexico and it was essentially a second honeymoon for us! Puerto Vallarta is a resort town along Mexico's coast, with everything you want in a romantic couples escape – beautiful beaches, luxurious resorts, amazing food and plenty to see and do! 
Recommended activities: 
Take a romantic stroll down the boardwalk lined with unique artwork and sculptures, stopping to sample local food and drink at one of the many restaurants or bars or have a day trip to 
Las Caletas Hideaway Beach
 where you will enjoy a private beach escape with land and water activities, great food, unlimited drinks or a hammock over the water. 
Best time of year to visit: There is not really a bad time of year to honeymoon in Puerto Vallarta, however we loved our March/April visit for perfect warm weather for enjoying the pool and beach.
Mendoza, Argentina
If you love wine, Suzanne Fluhr of Boomeresque can think of no better region than this.
Destination: Luján de Cuyo Wine Region outside Mendoza, Argentina
Why it's perfect for a honeymoon: Location, location, and location. The countryside around the city of Mendoza is Argentina's most important wine producing region with over 900 wineries. It is nestled in the foothills of the spectacular Andes mountains.
Recommended activities: Oenophiles will enjoy touring and wine tasting at charming local vineyards. Many of these have associated lodgings offering romantic packages, including couples spa time, biking through vineyards, and romantic fireside dinners. Couples can do as little or as much tasting of the region's signature Malbec red wine as they like, with many opportunities to leave the driving to private or small group wine tour organizers.
Recommended hotel: Cavas Wine Lodge, a member of the prestigious Relais & Châteaux lodging group. My husband and I have been married for 38 years and have visited some 45 countries. Cavas Wine Lodge was both our biggest splurge and the most romantic place we've ever stayed. Our cozy private casita had its own little plunge pool, and, best of all, a rooftop terrace, featuring an outdoor fireplace with a "bed" from which to stargaze at the southern hemisphere's night sky.
Best time of year to visit: According to the United States National Oceanic and Atmospheric Administration (NOAA), the best times for optimal weather in the Luján de Cuyo region are from February 26th to May 6th and from September 24th to December 9th. (Remember, the seasons are reversed in South America). The region is considered to have a high desert climate, boasting 320 sunny days per year with very little rain.
Elqui Valley, Chile
Annabel of Smudged Postcard offers yet another destination in Chile to consider for your South American honeymoon.
Destination: Elqui Valley in Chile
Why it's perfect for a honeymoon: The Elqui Valley is incredibly peaceful. It's a seven-hour drive from Santiago and twice that distance from San Pedro de Atacama so it's not exactly on the beaten path.
Recommended activities: We loved visiting a Pisco distillery and drinking Pisco Sours, a Chilean brandy cocktail which Peru also likes to claim as its own. We enjoyed walking in the mountains and star gazing once the sun had set.
Recommended hotel: We stayed at Elqui Domes where you sleep in a simple dome which has a retractable roof so you can star gaze from your bed!
Best time of year to visit: November is spring in Chile so if you're combining Elqui Valley with Patagonia as we did, you'll find the weather is mild, the prices are reasonable and there aren't too many tourists.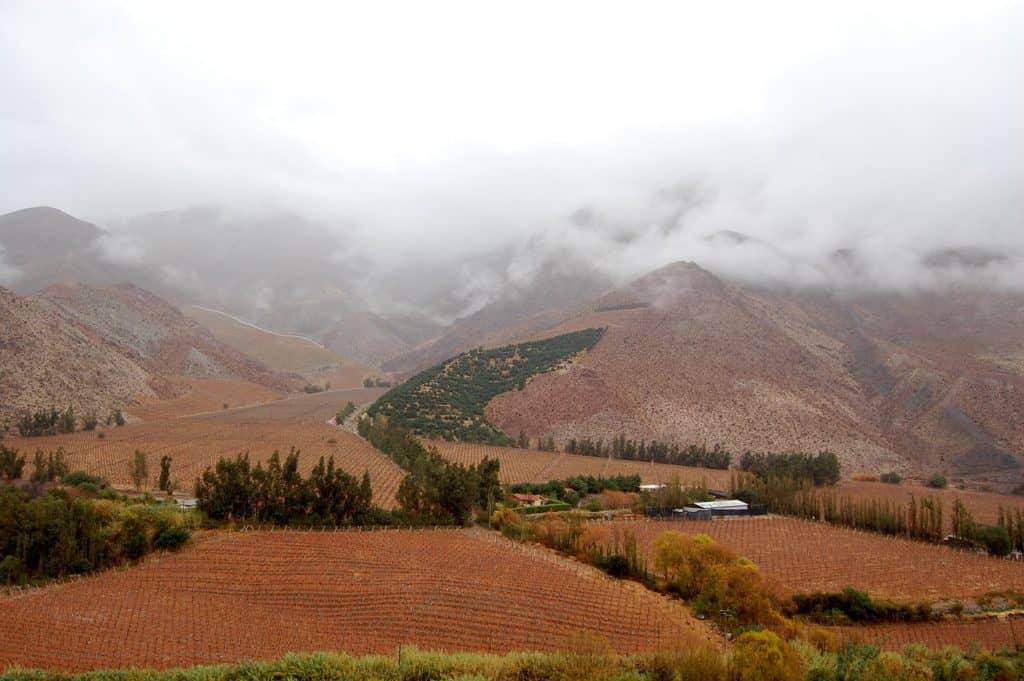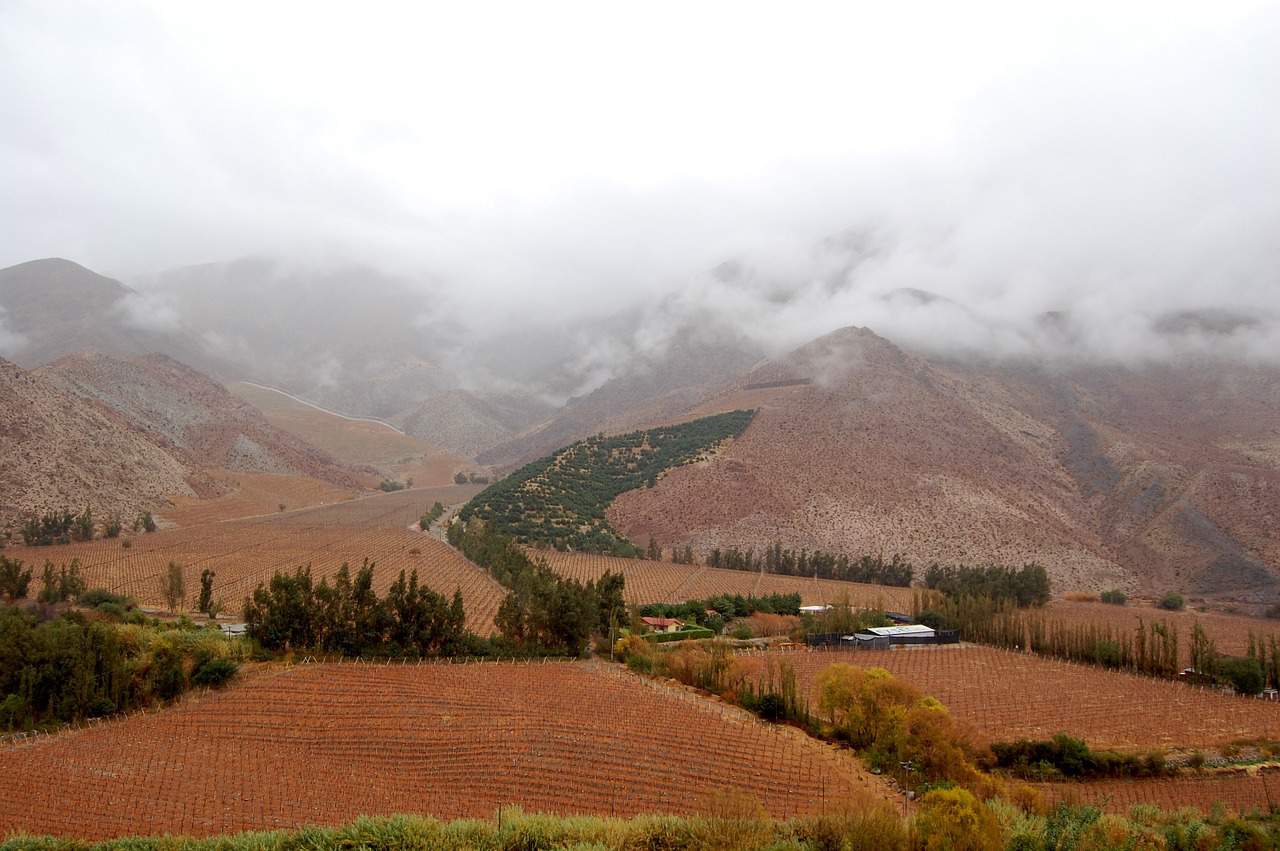 ---
Still researching honeymoon destinations? Let us help you pick a great spot. Check out some of our other honeymoon resources:
---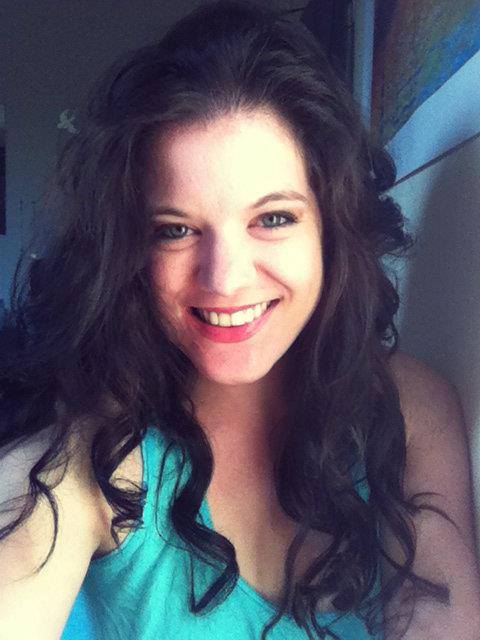 Amy Hartle is the co-founder and owner of Two Drifters, where she blogs about romantic and couples travel, relationships, honeymoons, and more. With a Master's in English and a BA in Musical Theatre, Amy loves to write quality content as well as to entertain, and she hopes to do a bit of both here on the blog! Amy lives in North Carolina with  her husband Nathan, and son Malcolm. When not working on their sites or traveling the world, the Hartles can be found cuddling, reading, and hanging out with their cats.