This post may contain affiliate links. Read our disclosure page for full details.
Life pro tip: your man loves to hear how much you care about him. (Don't we all?!) Part of keeping romance alive involves showing your love for one another each and every day. And one of the easiest ways to do that is to send one of these super sweet love messages for him. 
Texting has become a huge part of our everyday lives, and part of our relationships. This makes it one of the easiest ways to share loving messages with your spouse or partner. 
While other occasions will call for a flirty text, a romantic quote, or even a whole list of reasons why you love your partner, most of the time, a sweet and loving message for him is the best way to show your affection. 
So, in need of inspiration? We've compiled a list of 140 loving text messages for him that can help you have the perfect romantic words—exactly when you need them. 
Short Love Messages for Him – Loving Texts for Him
A short and sweet text message for him can go a long way. While a basic 'love you text' is sometimes our default message, you can jazz things up a bit without having to write a whole paragraph. These short sweet loving texts will get the job done. 
You make my heart beat faster.
I'm the luckiest girl in the world. 
I miss your handsome face already. 
I just felt a huge surge of love for you. You're the best!
I love you with everything that I am.
Hey, I just wanted to let you know I love you a little more every single day.
My love for you is too big and deep to describe.
I'm kind of obsessed with you.
Never forget, I love you so much.
I have so much love for you. 
You make my heart flutter every single time I think of you.
Being with you feels like a dream I never want to wake up from.
Just seeing your name pop up on my phone makes my day.
Every moment with you is my new favorite moment.
You're not just my love, you're my favorite part of every day.
I find myself falling more in love with you with every passing moment.
Your love is like a warm embrace that I never want to leave.
I cherish you more than words can express.
You're the reason behind my constant smiles.
Your love lights up my world brighter than the sun.
Every time I see you, my heart does a little happy dance.
I'm so grateful for every moment we share.
You're the melody that makes my heart sing.
In your arms is where I always want to be.
Every love story is beautiful, but ours is my favorite.
You're the magic that adds color to my life.
Just a reminder: You're my everything.
You're not just in my heart, you're its very beat.
Loving you is the easiest thing I've ever done.
With you, every day feels like a beautiful adventure.
Loving Morning Texts for Him
Looking for some loving texts for him to make him smile in the morning? We gotchu'.
I was totally dreaming of you last night.
I woke up smiling, all because you're in my life.
Good morning, handsome.
I hope your day is as amazing as you are, sweetheart.
My day is already going better since I am talking to you.
I know it's cheesy, but you're the first person I think of when I wake up in the morning.
I wish we could lay in bed together all morning.
I wake up each day and I cannot wait to see you.
Hey baby… I woke up thinking about how deeply in love with you I am.
Good morning! I know you're going to kick ass today. (Perfect for when your man has something big going on today or a stressful challenge ahead).
I love waking up knowing that you're in my life.
Good morning to the man who makes my heart skip a beat.
Waking up is wonderful because it means another day with you.
Sunshine is nice, but nothing brightens my day like your smile.
Mornings are beautiful, but they're even better with you in my thoughts.
Every dawn brings me another day to love you more.
Good morning, my love. You're my dream that came true.
Just thinking of you this morning and it's already a great day.
Hey handsome, your love is the fuel that powers my day.
Good morning! Your love is like a sunrise, always brightening my world.
Woke up missing you, but just knowing you're there makes everything better.
Sending you a good morning hug to start your day right.
You're the reason I wake up smiling every day.
Good morning! Just a reminder that you're amazing and I'm lucky to have you.
Each morning, I feel grateful for another day to love you.
Good morning to the man who owns my heart. Have an amazing day!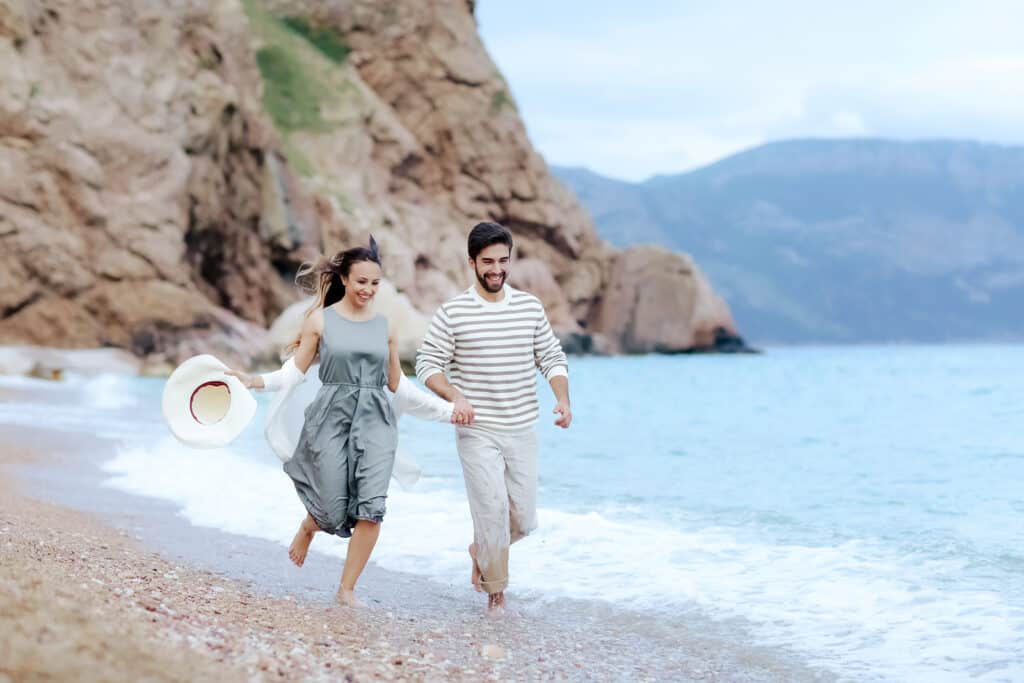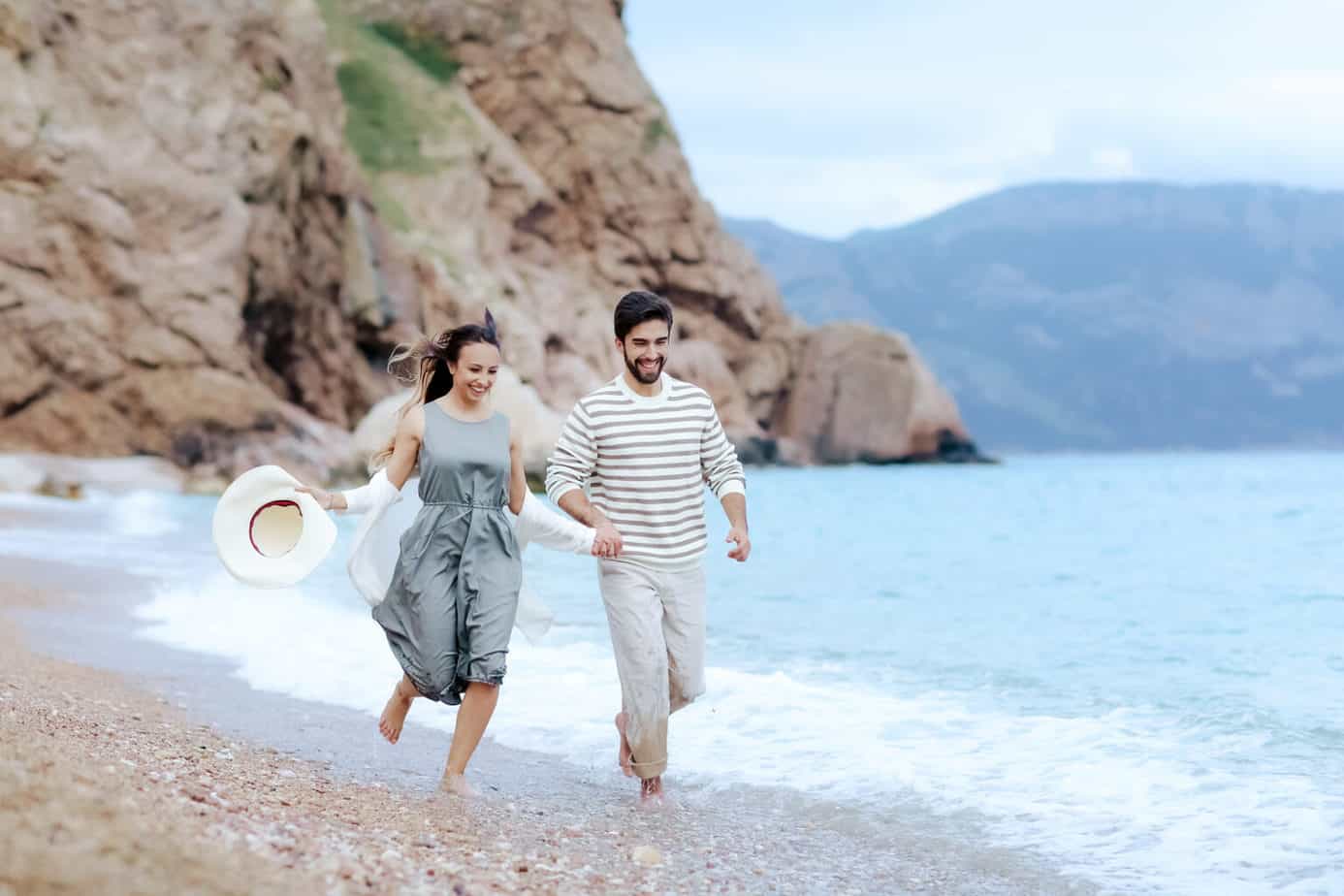 Romantic Text Messages – The Sweetest Messages for Him
Now let's dive into some even more loving messages for him. These are some texts filled with love and romance, perfect when you want to let him know how much he means to you. Some of these are slightly sappy text messages, but it's so important to share how you feel in words. You also may surprise your partner by sending him an unexpected message of love. You can use any of these, or let them inspire your own sincere loving message for him.
I love you so much it hurts.
I actually never knew I could love anyone this much.
I can't believe how happy you make me. Just thinking about you puts a smile on my face and makes me feel so good…and so lucky.
I love that what we have is so real. I have so much faith in our love for one another. Thanks for being an amazing partner.
I can't wait to see you again. Every moment I spend with you is my favorite.
I am so proud of you, and really proud to be your girlfriend.
You're the best thing that ever happened to me, and I'm going to keep telling you that each and every day.
I adore you. I can't believe I get to be with you on this adventure together.
Being in love with you is the best feeling in the entire world.
Just thinking about our first kiss…I'd do it all over again and again.
Every time I think of you, my heart just swells up with love.
You're not just my boyfriend, you're my best friend and soulmate.
Falling asleep in your arms is my idea of heaven.
You make every day feel like a romantic adventure.
I feel like the luckiest person in the world to have you in my life.
Just wanted to remind you how much I appreciate everything you do.
I get butterflies every time I think about seeing you again.
Your love is like a warm, cozy blanket on a chilly night.
I can't stop smiling whenever I picture your face.
You're the reason I believe in love at first sight.
I never knew love could be this good until I met you.
Thinking of you is my favorite part of the day.
You're the missing piece I've been looking for all my life.
With you, every moment is a precious memory in the making.
Your love is the melody that soothes my soul.
You're the prince I've dreamt of since I was a little girl.
I cherish every second we spend together.
Your voice is my favorite sound.
I love the way you make me feel so cherished and loved.
You're the dream I never want to wake up from.
Your hugs are the safe haven I always seek.
I'm enchanted by every little thing you do.
You're the magic that lights up my life.
In your arms, I find the peace I've always searched for
I know no guy is perfect, but you're pretty damn close. 
What did I think about all the time before I met you?!
I have the hottest, funniest, sweetest boyfriend ever. 
I love knowing that we can make it through anything together. 
I am so excited about all that the future holds for us. There's no one I'd rather discover it with.
I was just bragging about you to my friends/coworkers. You're the absolute best. 
You make me feel like the most beautiful, most special woman on earth.
You are the glue that holds me together, baby. Thank you for being such an important part of my life, especially when things get tough.
Honestly, you make me want to be a better person. 
We have made so many amazing memories together. I am so grateful for those.
You make my life feel like a dream. There's so much love and happiness in it, all because of you. 
There is nothing in this world that will change my love for you. 
You are everything a man should be. 
I love you and I love who you are, and who you are becoming.
If love is like a song, you are the most beautiful melody I've ever heard. 
Just wanted to remind you that you're my favorite thought every morning and my sweetest dream every night
In a world full of chaos, your love is my tranquil haven. Thank you for being my peace
I love the way you understand my thoughts before I voice them. It's like you have an exclusive window to my soul
Counting down the minutes until I can feel your arms around me again. Each second away from you feels like an eternity
Your love is like a melody that my heart can't stop humming. You're the song that makes my life beautiful
Just a little reminder: You mean everything to me. My world is brighter and happier because of you
Every day with you feels like a page out of a romantic novel. So grateful to be the heroine in your story
If I could send a message to the universe, I'd tell the stars to shine a little brighter for you tonight
Your smile is my favorite notification. Can't wait to see it in person again
You're not just my love; you're my home. With you, I am always where I belong
Every time I think of you, my heart dances with joy. You're the rhythm that keeps my life in harmony
In your arms, I find the strength and love I never knew I needed. Thank you for being my rock and my soft place to fall
With every sunrise, my love for you grows deeper. You're the light that brightens my every day
Your voice is my favorite sound, and your name is the sweetest word my lips ever whisper
You've painted my life with colors of love and happiness. Thank you for being my personal artist
Falling asleep without you is hard, but knowing I'll wake up to your love makes it worth it
If I could hold anything in my hand right now, it would be your hand in mine. Miss you more than words can say
You're not just in my thoughts; you're in my heart, and every beat reminds me how much I love you
Your love is my guiding star, leading me through life's darkest nights to mornings of hope and joy
Every laugh we share, every dream we dare, it all just confirms that we are the perfect pair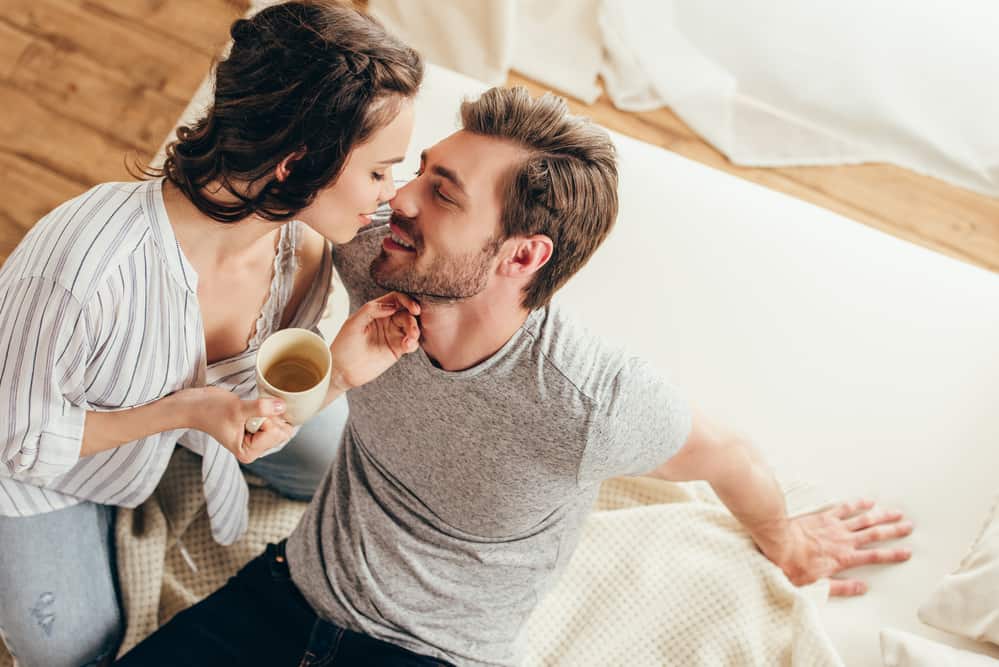 Romantic Texts for Your Husband – Romantic Messages for Husband
When I text my husband, I admit, it's mostly to share hilarious cat memes, but I do try to surprise him now and then with a love-filled message that lets him know how special he is to me. It's pretty easy for me to come up with a loving message for my husband because I just speak from the heart and let my words flow. If it's a little more challenging for you to text your hubby in this way, let me help, ladies! 
I've compiled a list of cute texts to send to your husband, romantic loving texts for hubby, and generally just some things to say to your husband to make him smile.
You still give me butterflies. 
I would marry you all over again, just so you know. 
Thank you for all that you do for our family. You are the best husband and partner I could ever ask for.
No one ever told me that love would be this good. It's amazing. And it's all because of you. 
Just when I think it is impossible to love you any more than I do already, you prove me wrong, baby.
Every single morning I thank God for you. 
PS: Also check out this great list of prayers for your husband. You can tell him you're praying for him!
You are my rock. I absolutely love knowing I can depend on you.
You should know you have my whole heart, always and forever.
I have only one regret: I wish I could have met you even earlier in my life so I could have spent more years loving you.
Thank you for how safe you make me feel. It's such a precious gift.
You always make me feel like the most beautiful woman in the world. How do you do that? I love you for it.
I love you, whatever comes our way and whatever happens. We're in this together.
Have I told you lately? Marrying you has made me a better person. Thank you so much for that.
You make my soul sing.
I can't wait to get up every morning to spend another day as your wife!
Did you find the perfect loving you message to send your man? 
Check out these other romantic ideas for couples:
---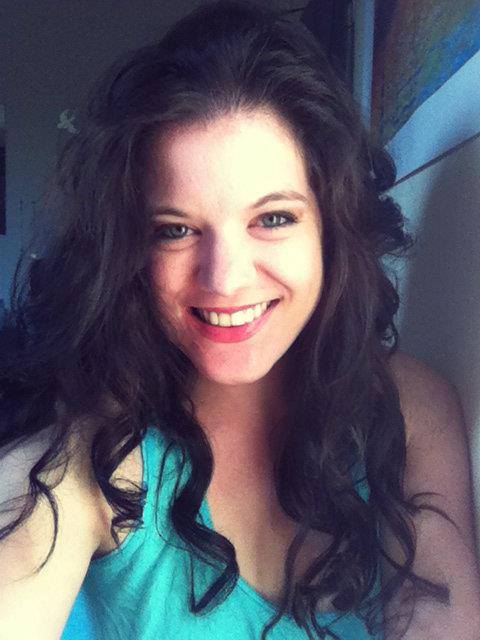 Amy Hartle is the author of Do You Love Me? How To Stop Seeking Reassurance in Relationships, a book on reassurance seeking and relationship anxiety. Both her book and this blog are born of personal experience; Amy shares expert relationship advice from the lessons learned during her own 10+ years with her husband, as well as couples travel tips and romantic getaway recommendations, all gleaned while traveling the world together.