Festive & Patriotic 4th of July Crafts
Oh, my stars! Are you ready to make your Independence Day spangled and sparkling? Do you want to express your All-American patriotism with red, white, and blue paints, ribbons, and streamers? You're in luck because we've got 45 of the cutest 4th of July crafts the whole family will love! It's time to party like it's 1776, baby! Check it all out below!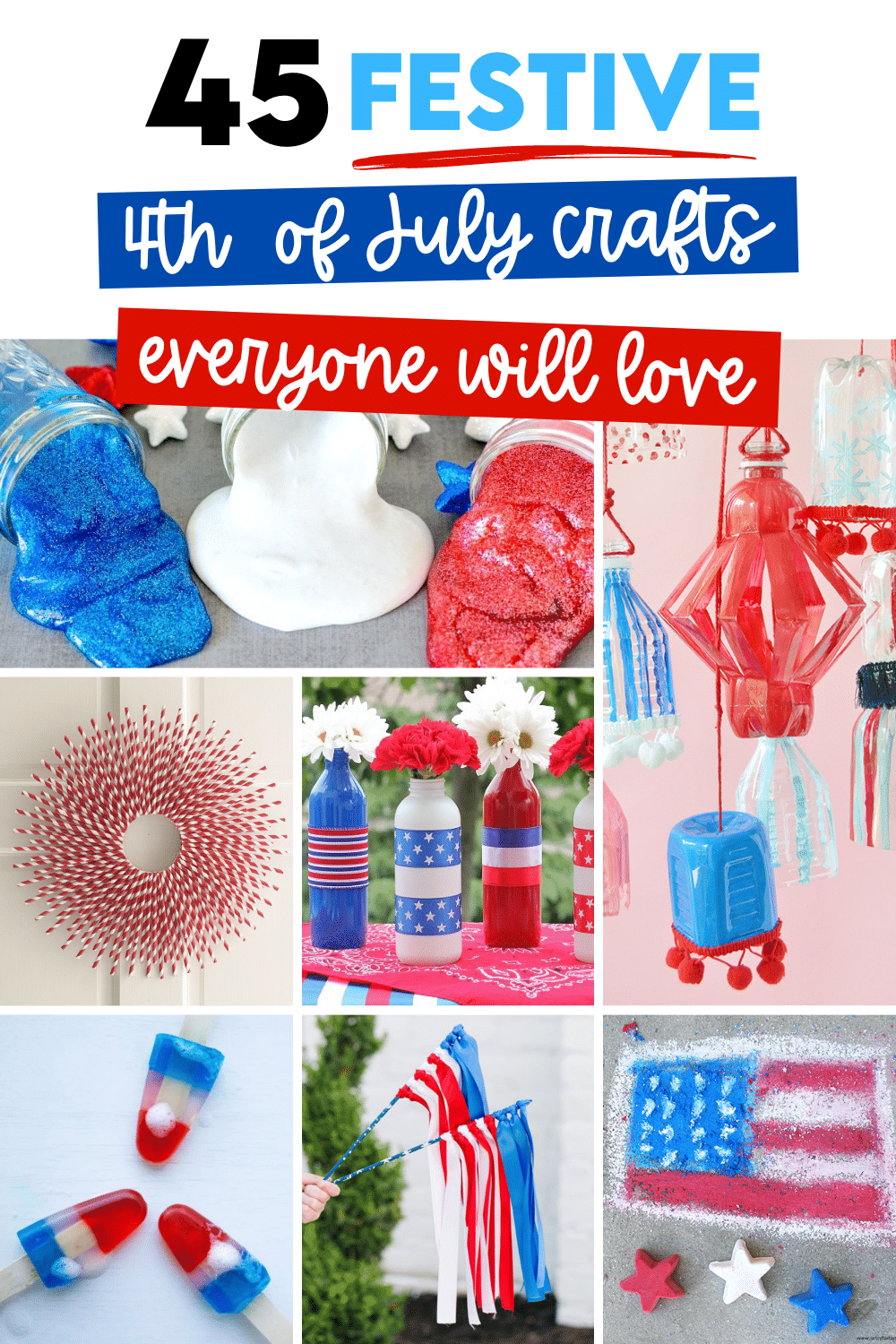 Disclaimer: This post contains affiliate links. To learn more about 'em, click here.
We've got a variety of red, white, and blue crafts for you to make, with categories from crafts for kids and adults to wreaths, streamers, garlands, and outdoor crafts! All of our patriotic crafts are sure to make you proud to be living in the beautiful U.S.A.!
Table of Contents
4th of July Crafts: Kids
1. Red, White, & Blue Star Wand Craft (Rhythms of Play): Your kiddos will love running around with this easy, no-sew wand craft!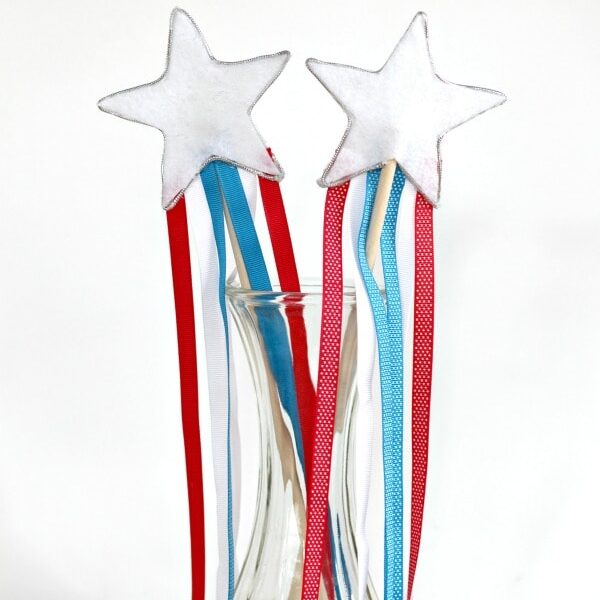 2. 3-Ingredient Patriotic Sidewalk Chalk (Artsy Fartsy Mama): Made withplaster of Paris and tempera paints, this red, white, and blue craft will also wash off your driveway easily with water. Don't forget some cute star silicone molds!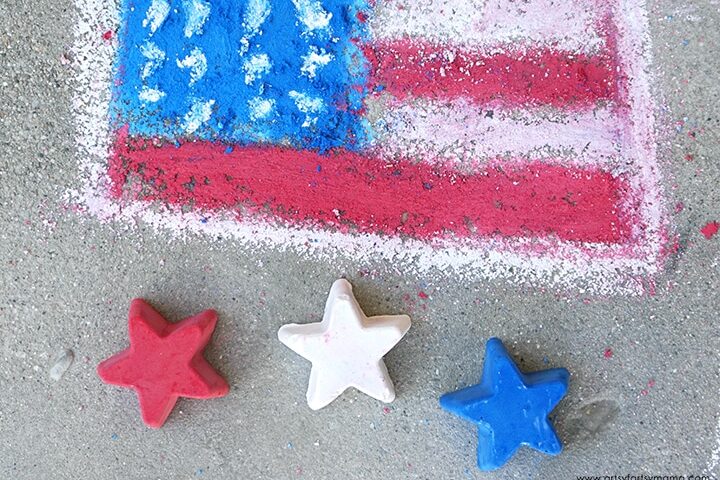 3. Salt-Painted Fireworks (The Best Ideas for Kids): All you need is the free printable, salt, glue, and paint! Your kids will go wild over these simple Fourth of July crafts!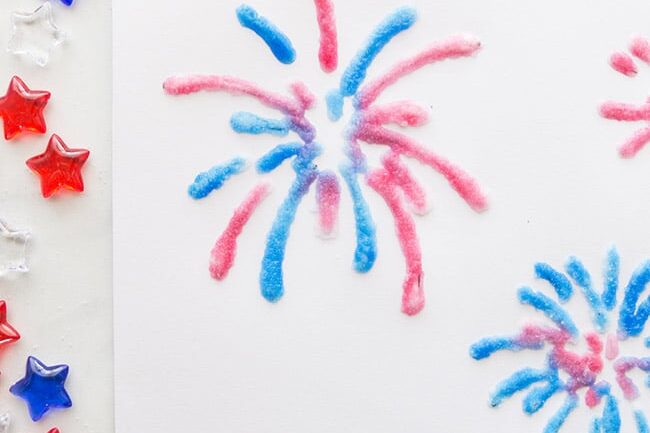 4. Pop-Up Homemade Firework Craft (Kids Craft Room): This DIY craft is perfect for letting your little one enjoy the magic of fireworks again and again!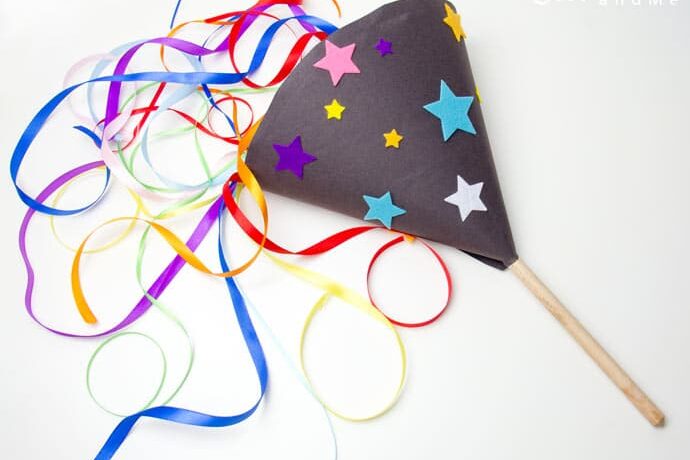 5. Melted Bead Stars (One Little Project): Grab some red, white, and blue pony beads and metal star-shaped cookie cutters, and you are good to go for this cute U.S.A. craft!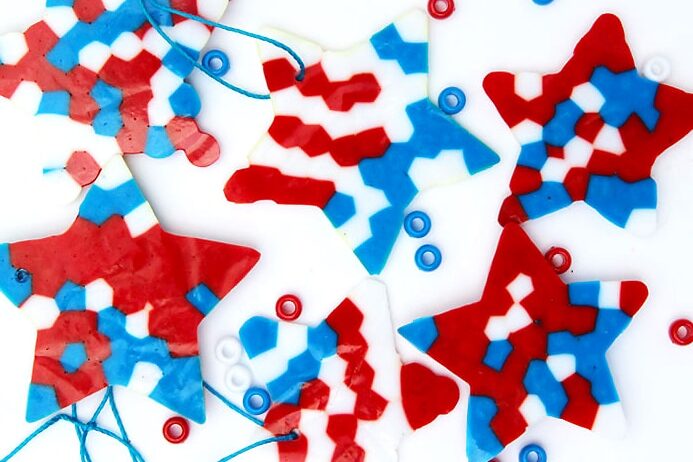 6. 4th of July Confetti Eggs (Happiness is Homemade): Traditionally named "cascarones," your kids will love to make and smash these hollowed-out eggs filled with confetti paper!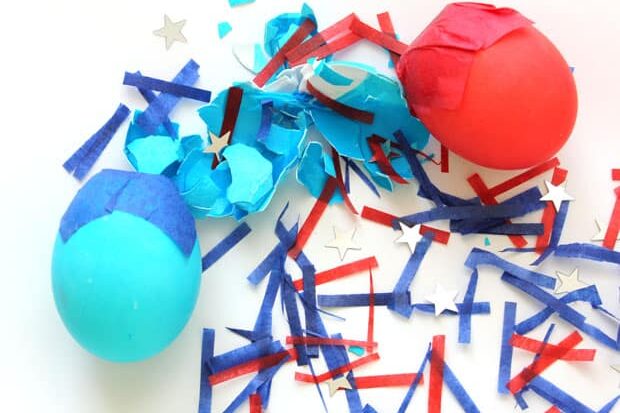 7. Patriotic Crown (A Pumpkin and a Princess): Every all-American princess needs her very own all-American crown!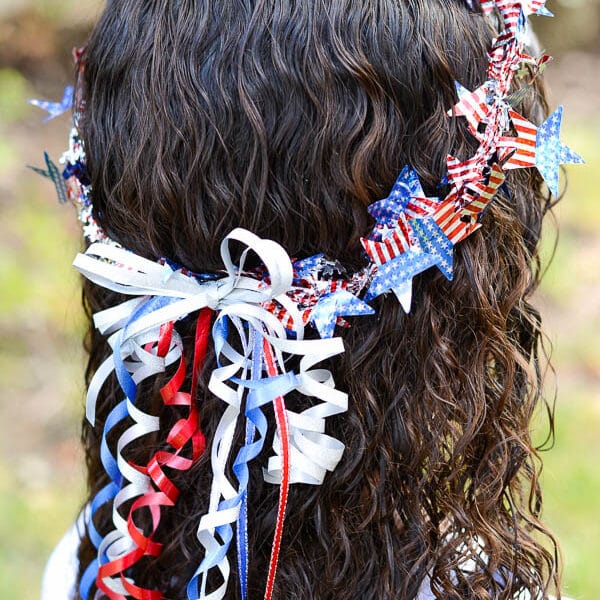 8. Patriotic Chalk Driveway Stars (Fun Learning for Kids): Use stencils and DIY chalk paint to make your driveway spangled and sparkling!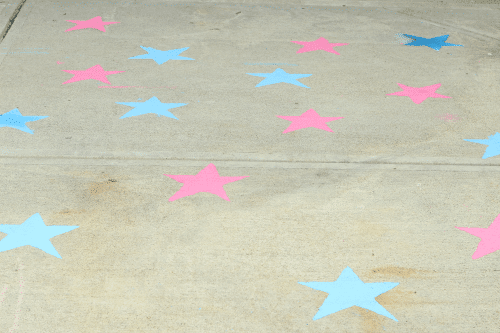 9. Patriotic Duck Tape Parade Stick (Crafts by Amanda): Your kids need this to wave around if you are going to a parade to celebrate the good ol' U.S.A. this year!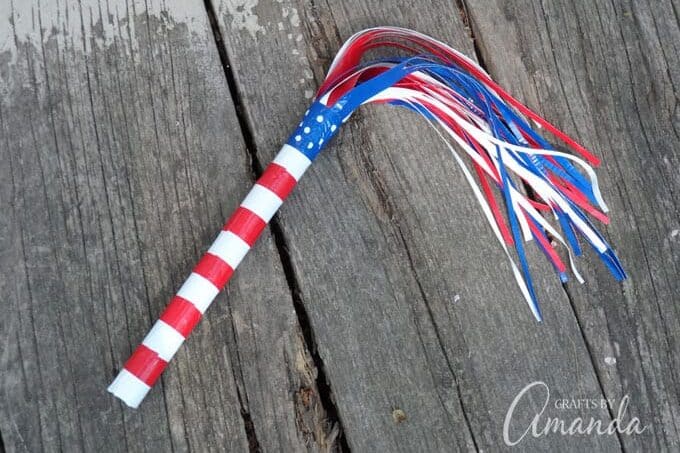 10. Patriotic Necklace (Buggy and Buddy): Use pony beads and cut-up paper straws to make this simple yet adorable necklace!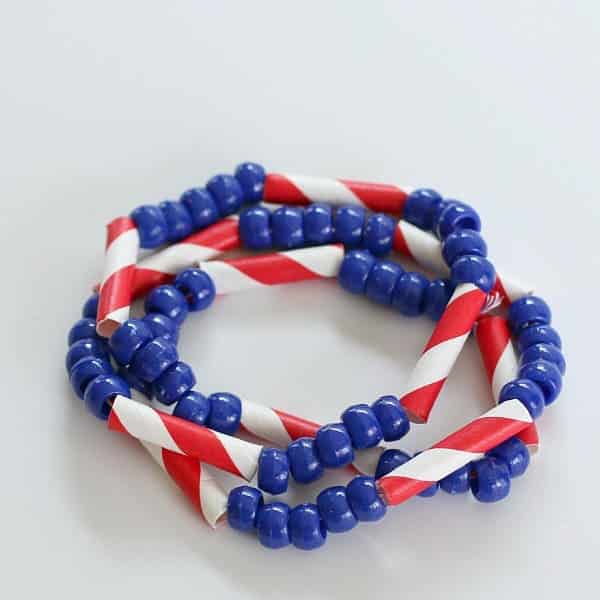 11. Foam Firecracker Slingshot (Lolly Jane): Festive, fun, and cheap to make, your kids will be ready for an epic firecracker slingshot war!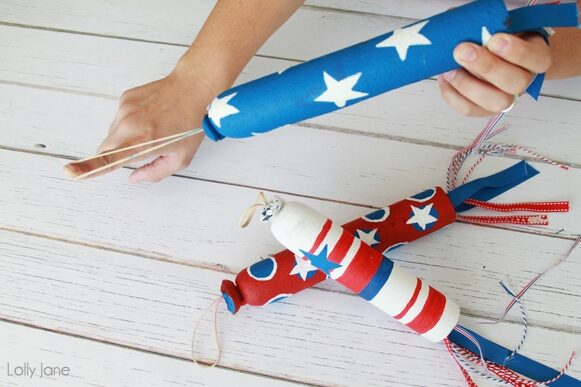 12. Fireworks Painting (Happiness is Homemade): Known as one of the most classic Fourth of July crafts for kids, this must-do craft is perfect for celebrating America's birthday!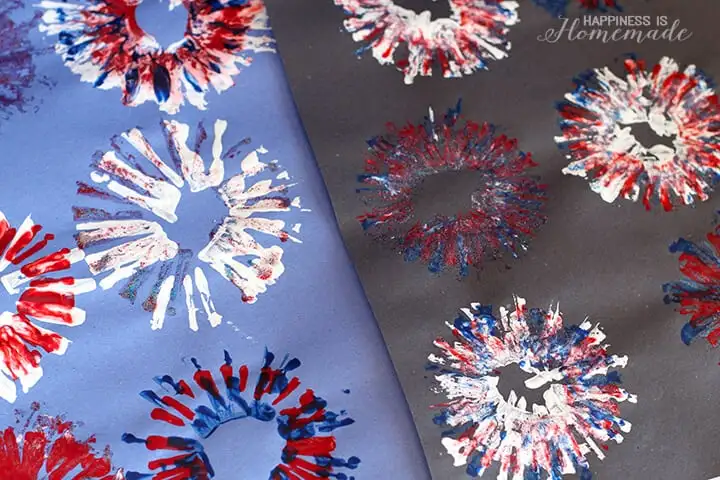 13. Star-Spangled Slime (MomDot): Slime—kids love it! Parents … not so much! But we keep on making it for our kids, so we can't hate it too much, right?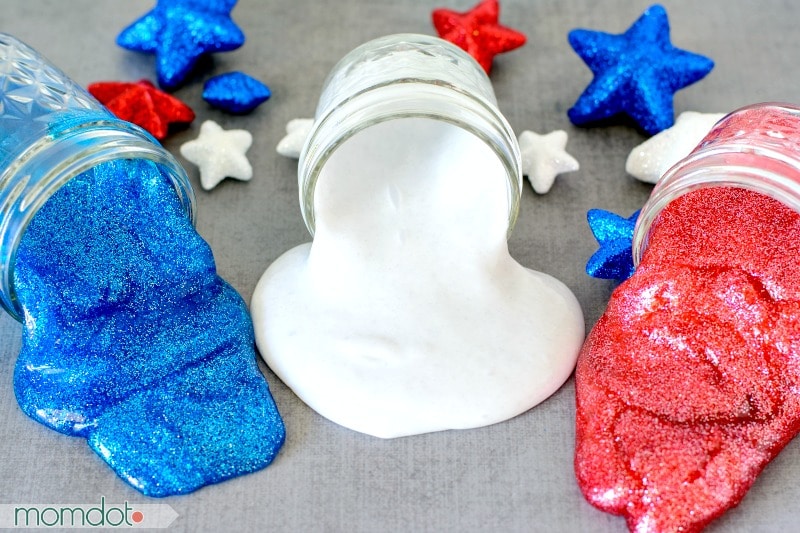 14. 4th of July Star Sun Catchers (The Suburban Mom): Don't throw away those old, broken, red, white, and blue crayons! Make sun catchers instead! These would look so pretty hanging in a window!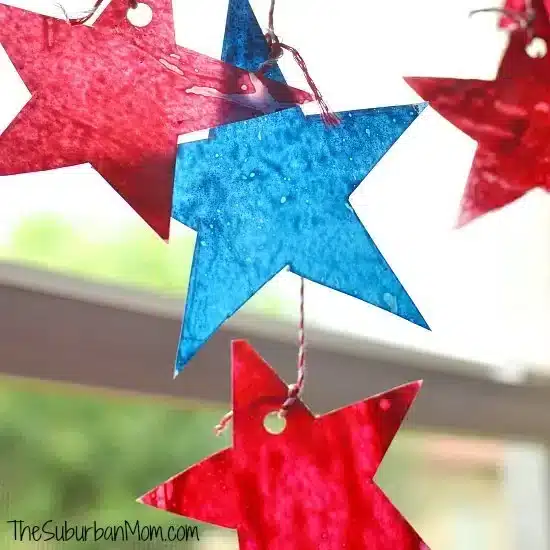 15. Ribbon Wand (This Grandma is Fun): Your little ones will not only love making these cute flag crafts, but they will also always remember waving it around at a 4th of July parade!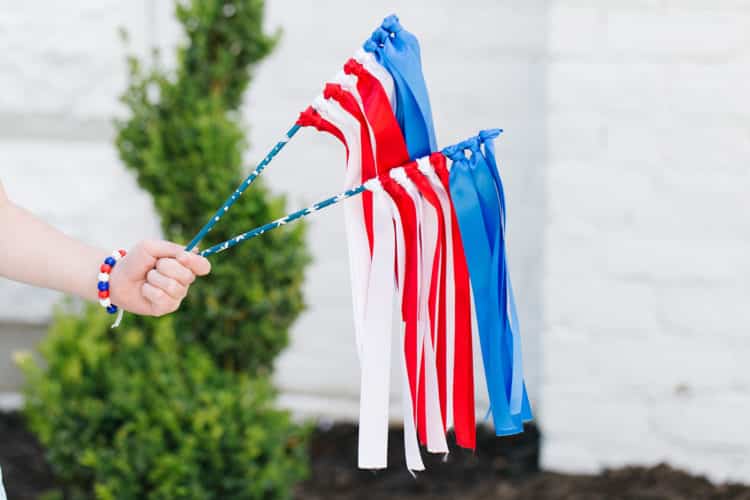 4th of July Crafts: Adults + Older Kiddos & Teens
16. Tie-Dye American Flag Towel (Live Free Creative Company): The best part about this craft is that you can use it all summer long, year after year!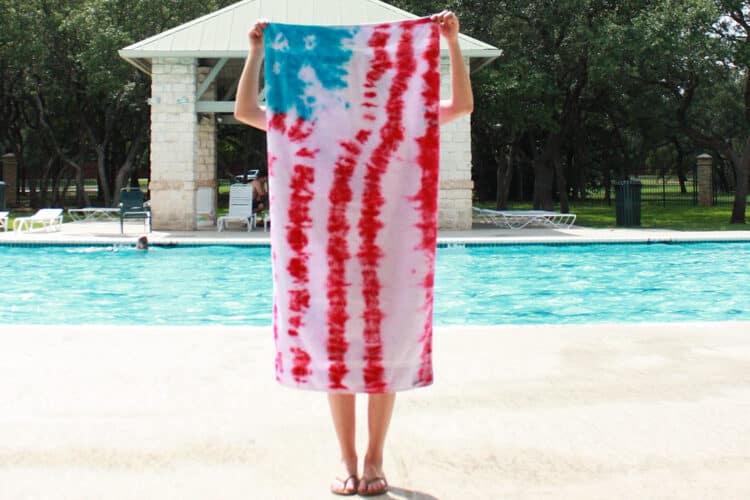 17. Red, White, and Blue Bandana Headbands (Cutesy Crafts): All you need is bandanas and elastic, and you can choose to sew them or make them with hot glue. We think this would be great for teens or tweens to make!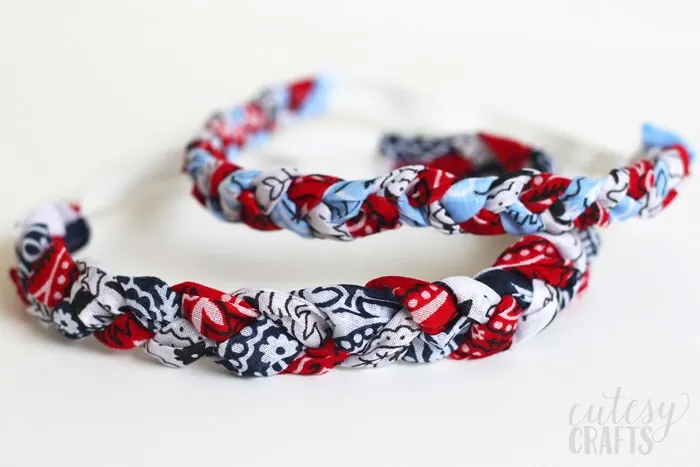 18. Patriotic Paper Flowers (Live Laugh Rowe): Aren't these paper flowers just darling? All you need is patriotic scrapbook paper, fasteners, and some scissors!
19. Festive Cups (No Biggie): This is such a fun project for older kids and teens! Plus, the double cup will keep your drink extra insulated!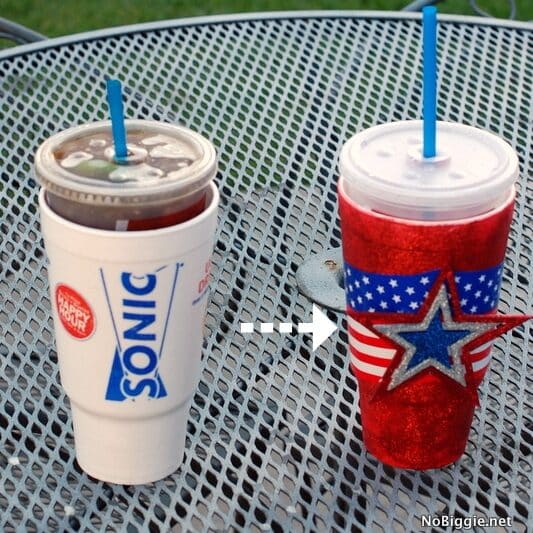 20. Fourth of July Ponytail Holder (Skip To My Lou): Just grab some elastic ponytail holders and red, white, and blue bandanas to make these easy patriotic crafts.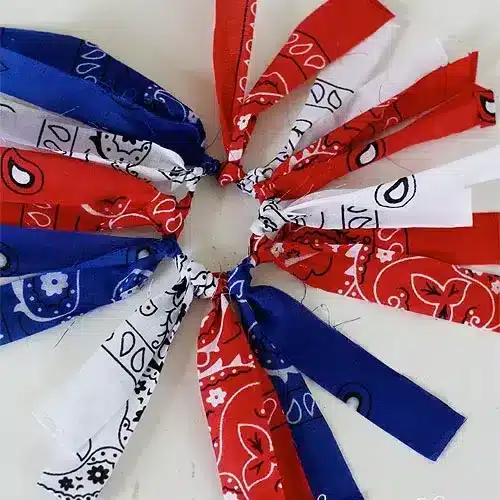 21. DIY Confetti Bombs (Club Crafted): It's a well-known fact that kids and teens love making a mess, so this will be right up their alley! Let freedom ring with your very own DIY confetti bombs!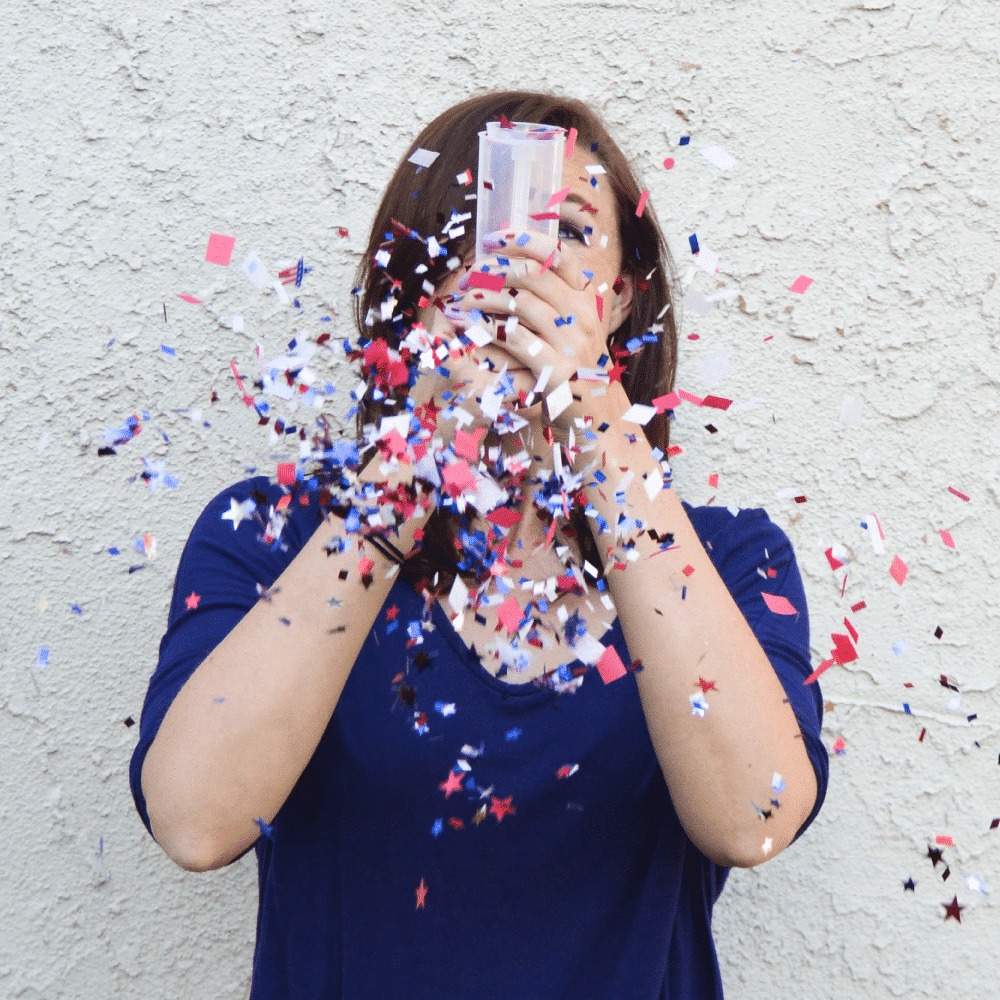 22. 4th of July Stitching Cards (Handmade Charlotte): These printable stitching cards are truly unique 4th of July crafts! After you are done, you can hang these cards on the fridge or string them on a garland.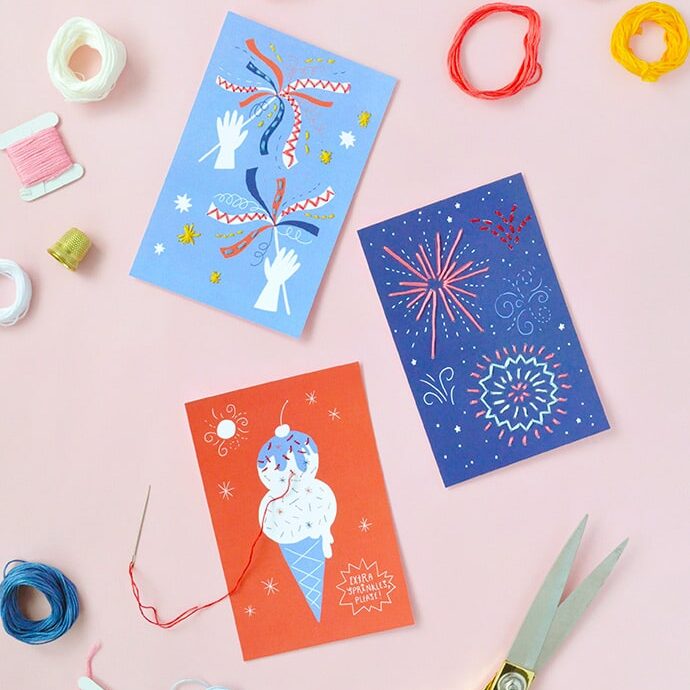 23. Bomb Pop Soap (The Makeup Dummy): These color block melt-and-pour soap pops would look so cute in your bathroom, and older kids and teens would love making them! Just make sure little ones don't try to take a bite out of them!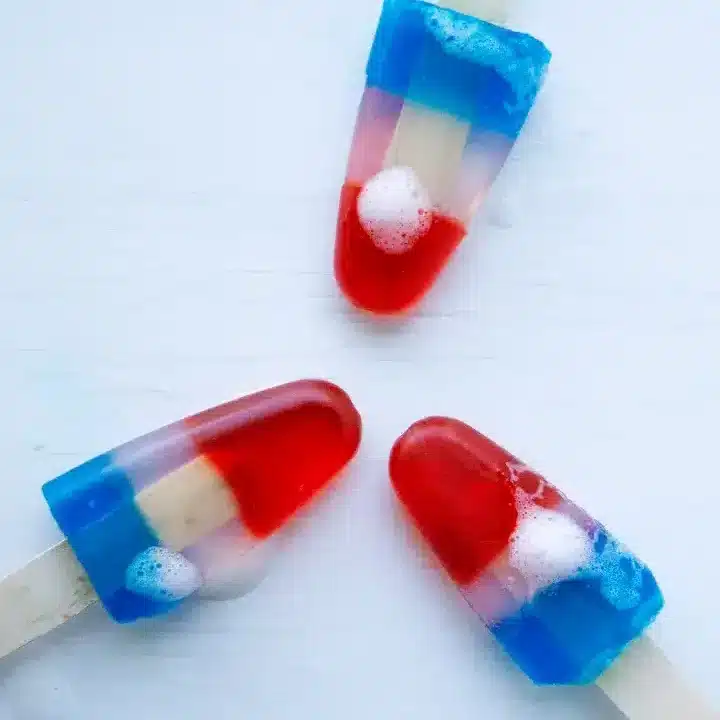 24. Paper Butterflies (Average But Inspired): These classy paper butterfly crafts can be used for casual outdoor parties or as patriotic decor for your home. Either way, we know your kiddos will love making these!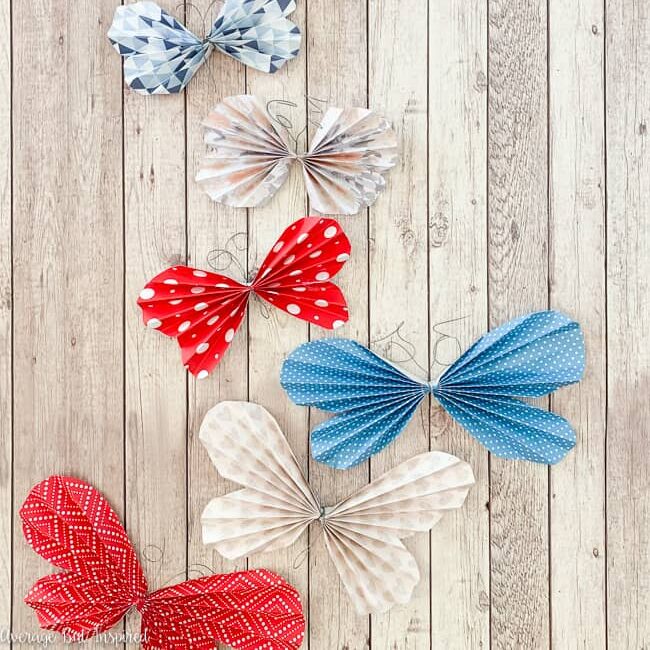 25. 4th of July DIY Bath Bombs (The Makeup Dummy): Relax and unwind in star-spangled style with these patriotic-themed bath bombs!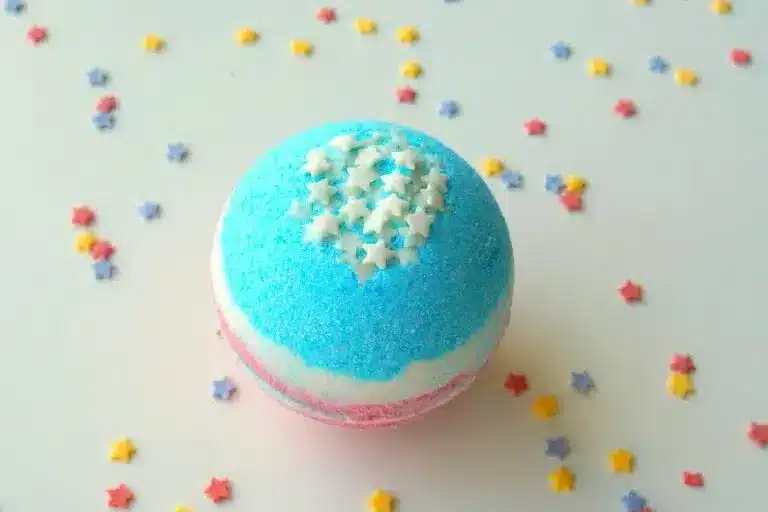 26. Crochet Patriotic Heart (Golden Lucy Crafts): These crochet-heart flag crafts are just darling! The full tutorial can be found on her website.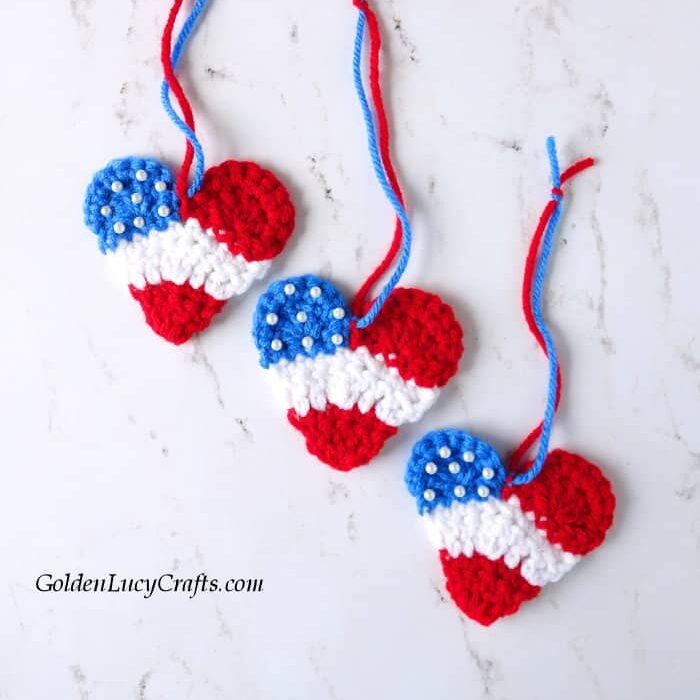 27. Cherry Berry Sugar Scrub (Savvy Naturalistic): Not only is this sugar scrub beautiful and festive, but it also smells delicious, too!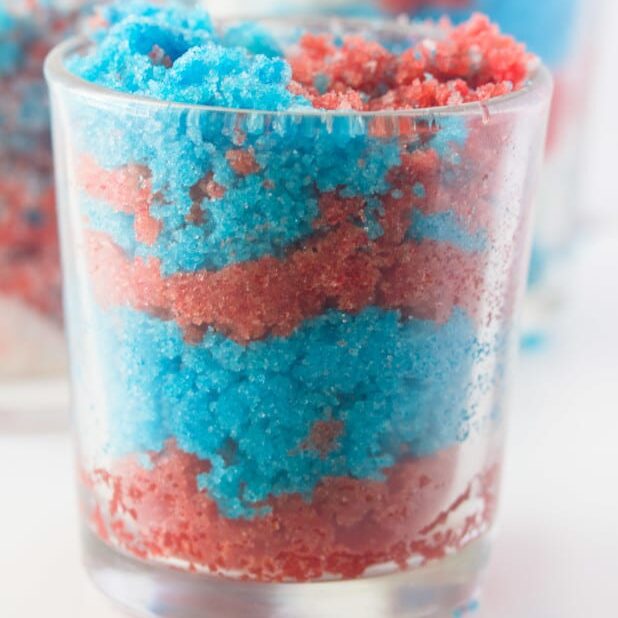 4th of July Crafts: Streamers, Wreaths, & Garlands
28. Patriotic Ribbon Wreath (Landeelu): We love the cute touch of the mini patriotic bunting! You can get the full tutorial and the printable for the bunting on her site!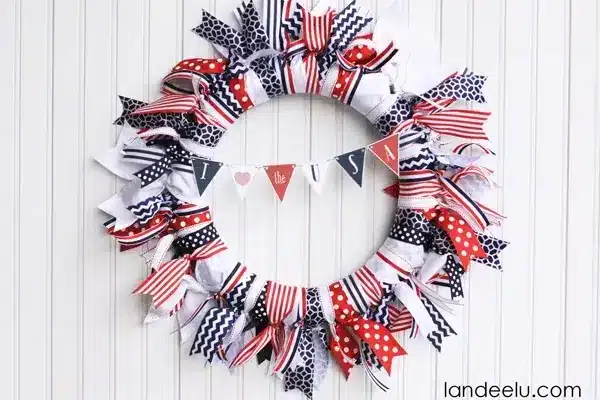 29. Firework Ribbon Garland (The Benson Street): Super simple yet super cute, this firework ribbon garland would look so festive displayed on a mantle or outside, on a porch or fence!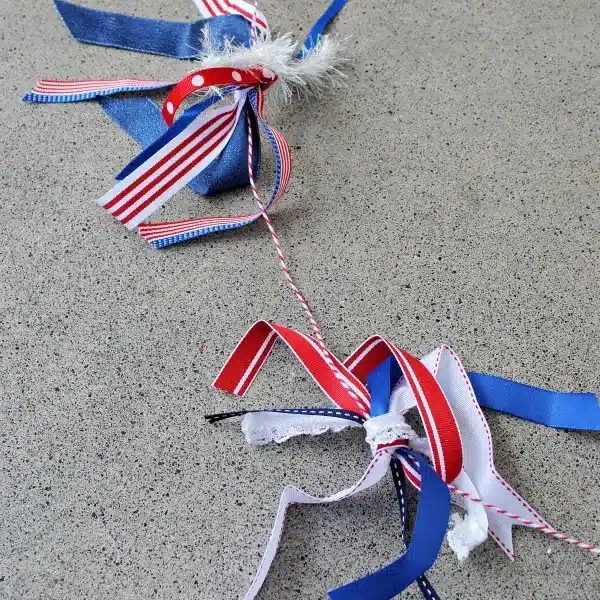 30. Paper Rosette Wreath (Little Red Window): Made with just scrapbook paper and cardboard, a cute patriotic wreath doesn't get easier than this!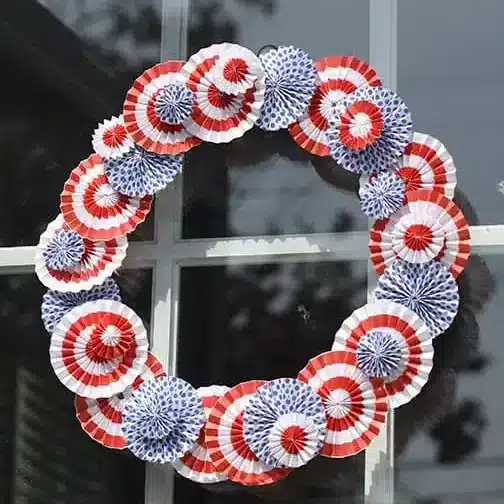 31. Patriotic Tissue Paper Tassel Garland (Landeelu): Whip up this festive garland in no time and show how much you love the U.S.A!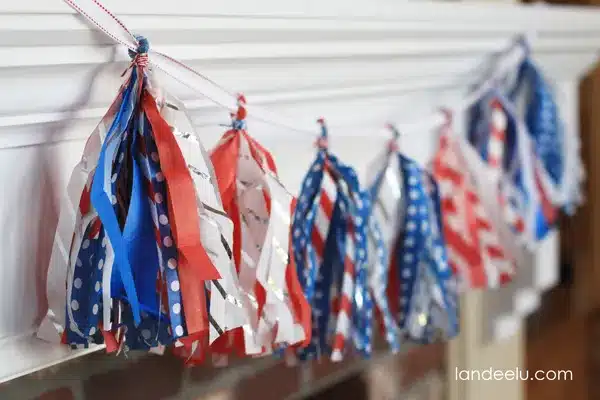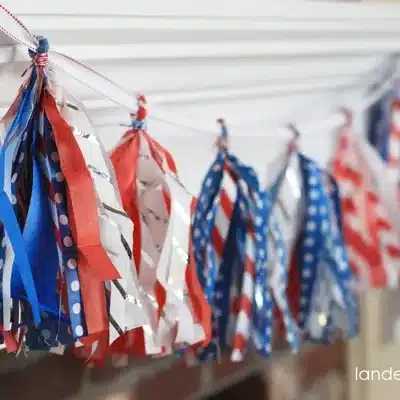 32. American Flag Clothespin Wreath (Kippi at Home): Not only is this Fourth of July craft cheap, but it's really simple to make, too. All you need is a wire wreath frame, clothespins, and spray paint!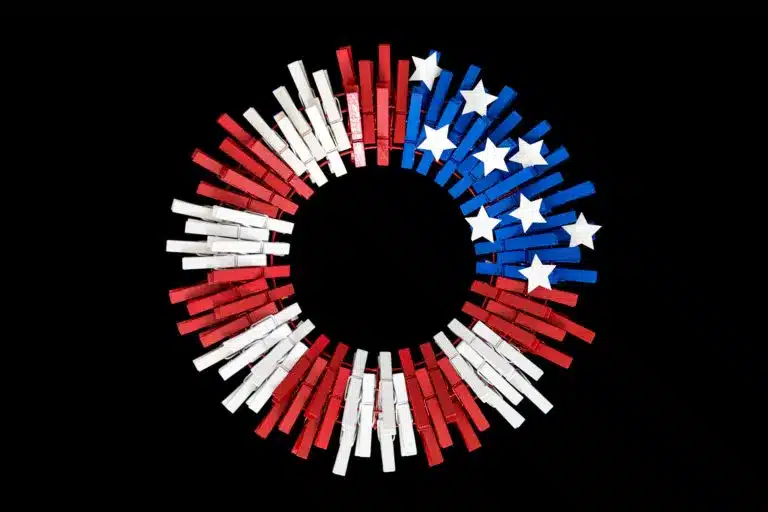 33. Rag Ribbon Garland (The Ribbon Retreat): Rag ribbon garlands are so great because they store easily, and you can use them year after year!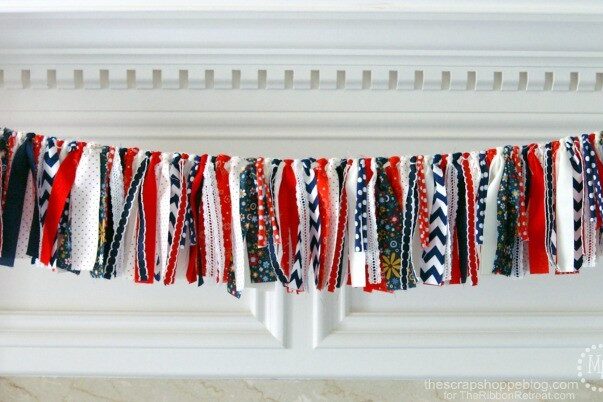 34. Straw-Burst Wreath (Woman's Day): This wreath is poppin' like fireworks on the Fourth of July! Grab your patriotic straws here!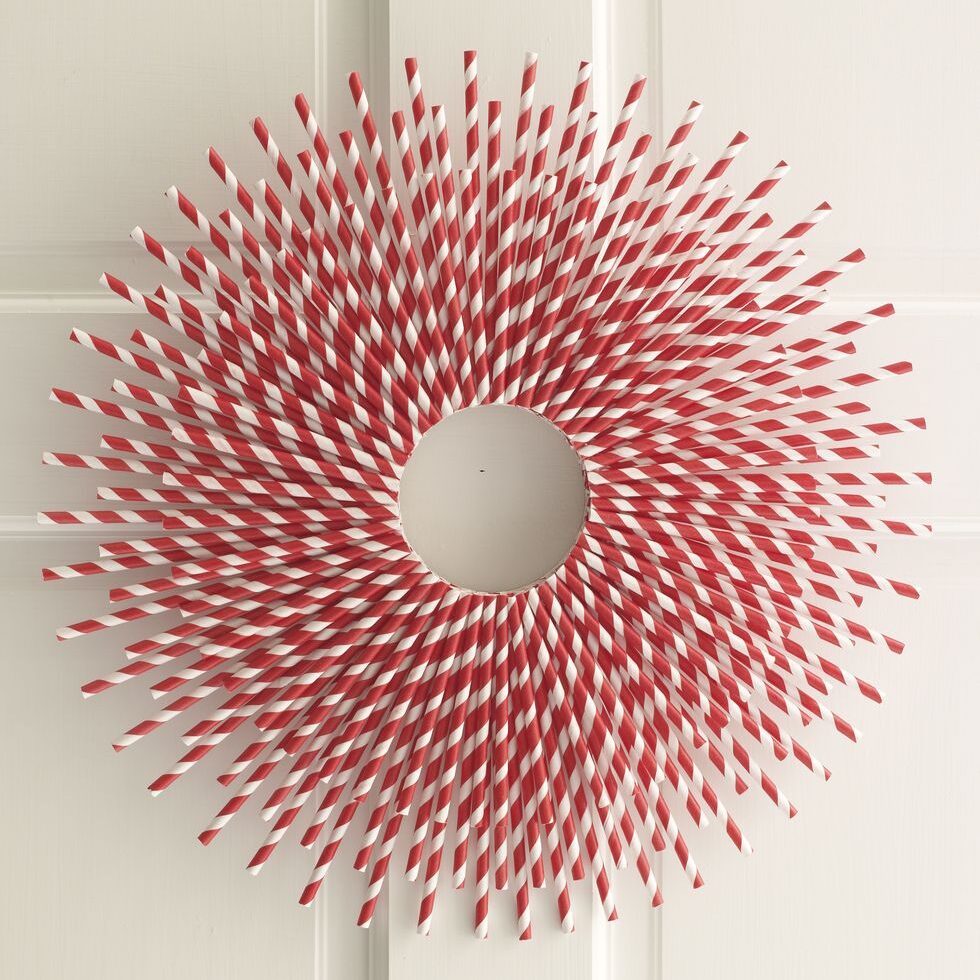 4th of July Crafts: Outdoor
35. Patriotic Ribbon, Lace & Fabric Scrap Flag (Craftiments): We think this shabby, chic scrap flag would look darling on your porch!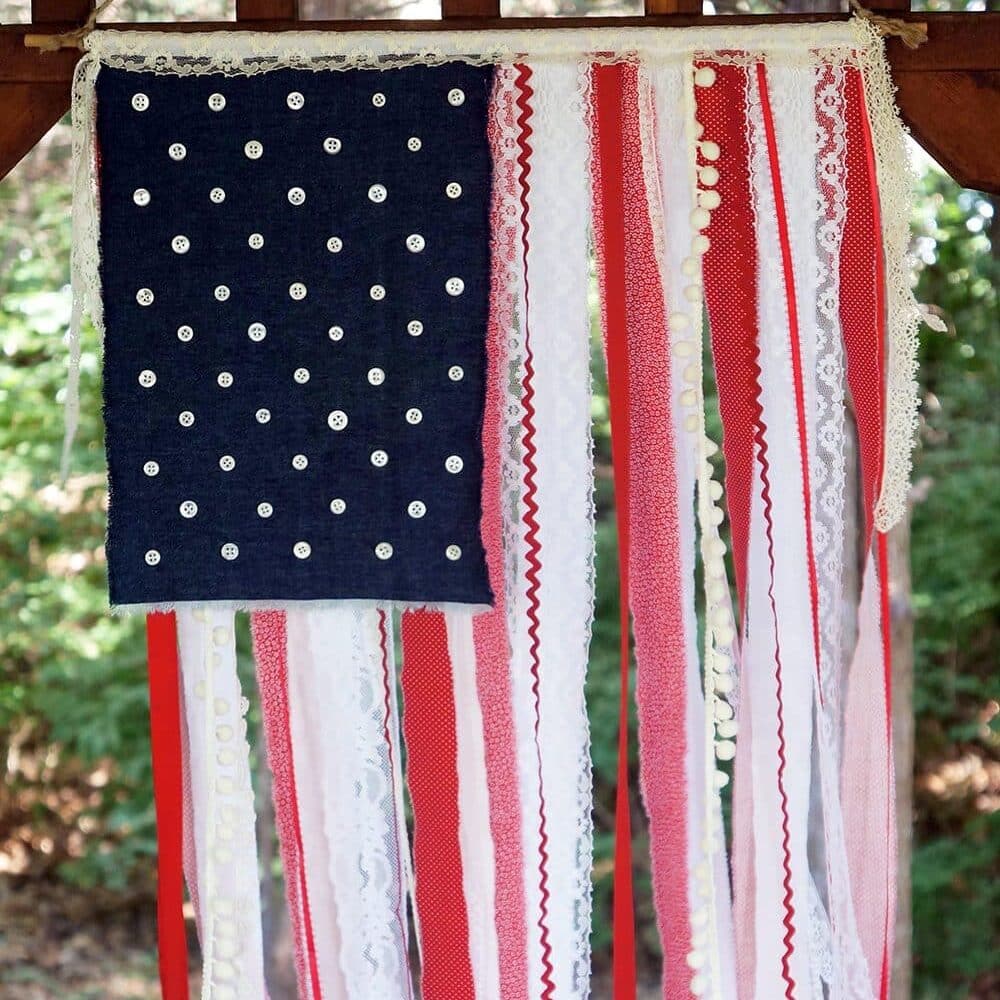 36. Stars & Stripes Painted Flower Pot (Lolly Jane): This would look so cute on the porch filled with red, white, and blue flowers! Just make sure you use a fast-drying sealer, so the paint won't come off when you water the flowers.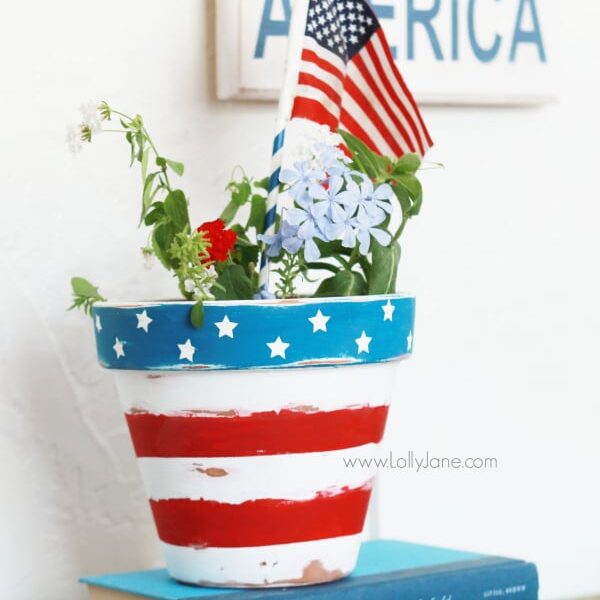 37. Patriotic DIY Windsock (Design Improvised): We love how these are made from clear plastic paint cans! They are super lightweight and easy to hang from your porch.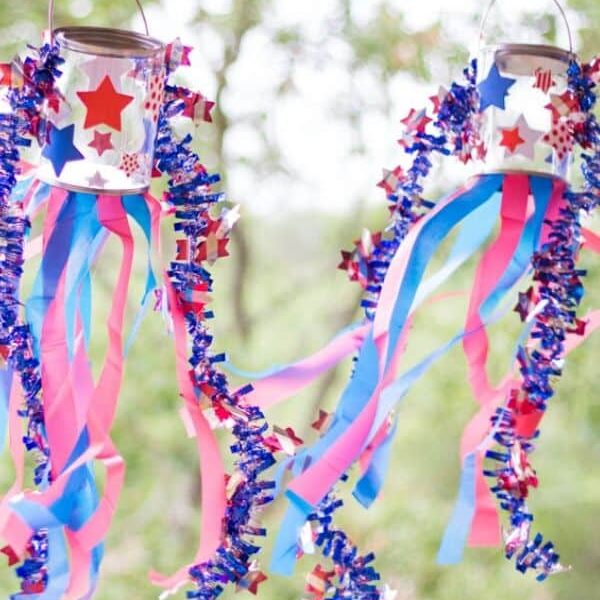 38. Patriotic Utensil Holders (Landeelu): These darling utensil holders will add just the right amount of festiveness to your 4th of July picnic or BBQ!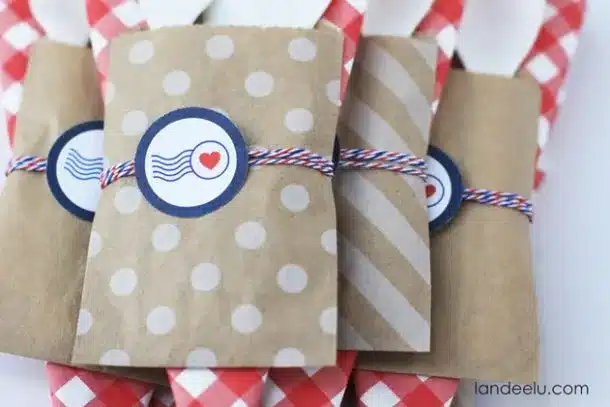 39. Firework Drink Stirrers (Studio DIY): Whip these up in a jiffy with skewers, red, white, and blue paper, and gold tassels!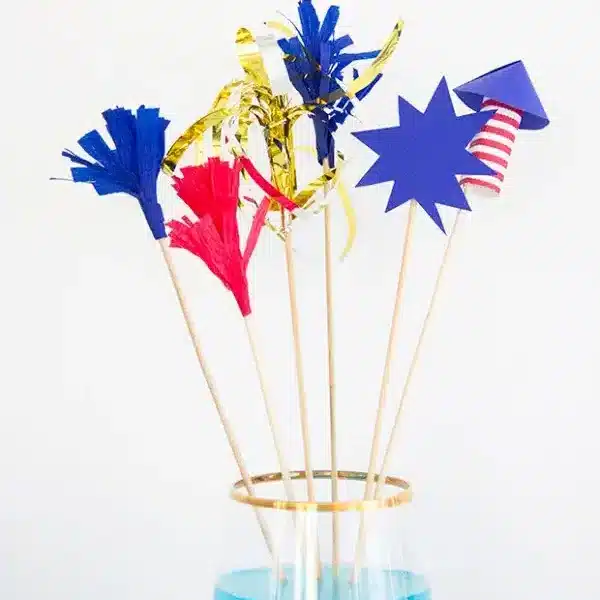 40. DIY 4th of July Picnic Blanket (Design Improvised): This sturdy picnic blanket is made using a painter's drop cloth. Not only are they inexpensive, but they wash up nicely, too!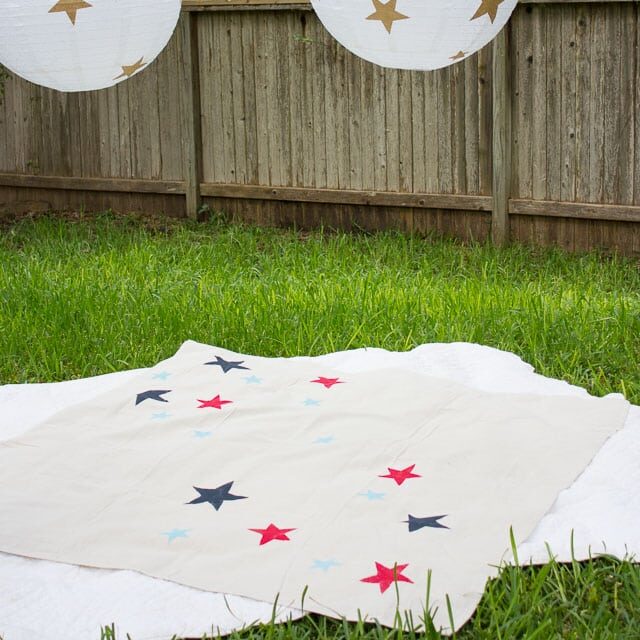 41. Bandana Tablecloth (This Grandma is Fun): You'll need just a little bit of sewing skills for this craft, but it's actually really easy! Simply sew red, white, and blue bandanas together!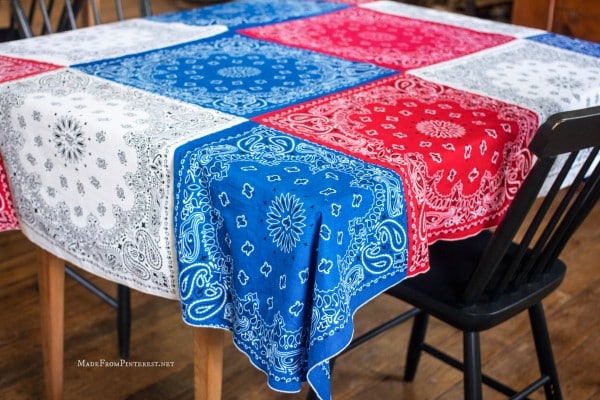 42. Ombre Spray-Painted Party Tub (Mad in Crafts): This patriotic tub is such a fun way to keep your drinks and food cool for your Independence Day celebrations!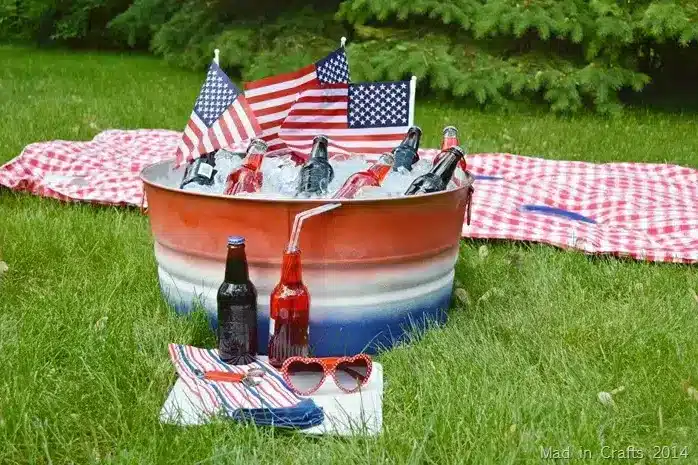 43. Drip Painting Mason Jars (MomDot): Not only are these patriotic crafts really easy to make, but they would also look great as centerpieces at an Independence Day BBQ!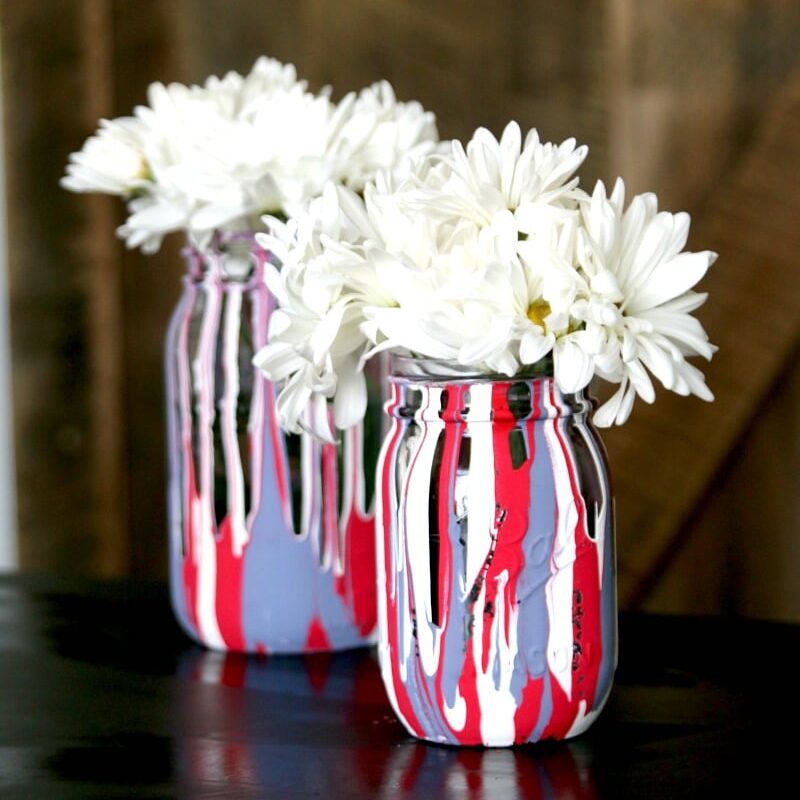 44. Patriotic Painted Glass Bottles (All Things G&D): Do you have extra glass bottles hanging around? Then, this patriotic craft is for you!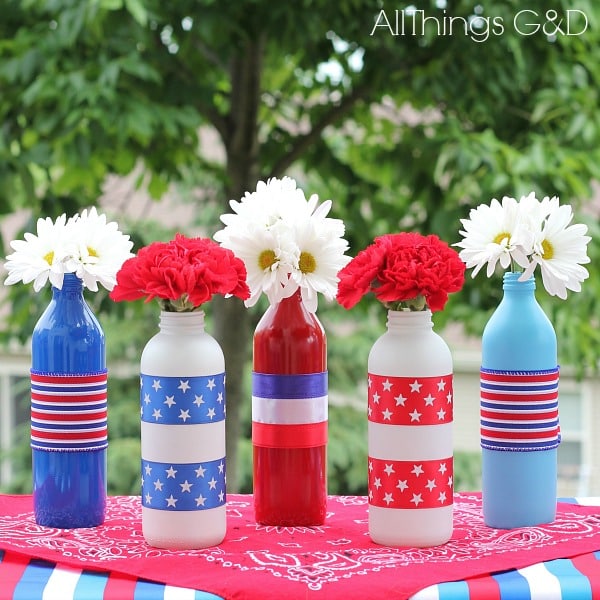 45. Recyclable Plastic Bottle Lanterns (Handmade Charlotte): How cute would these be hanging outside at your 4th of July BBQ?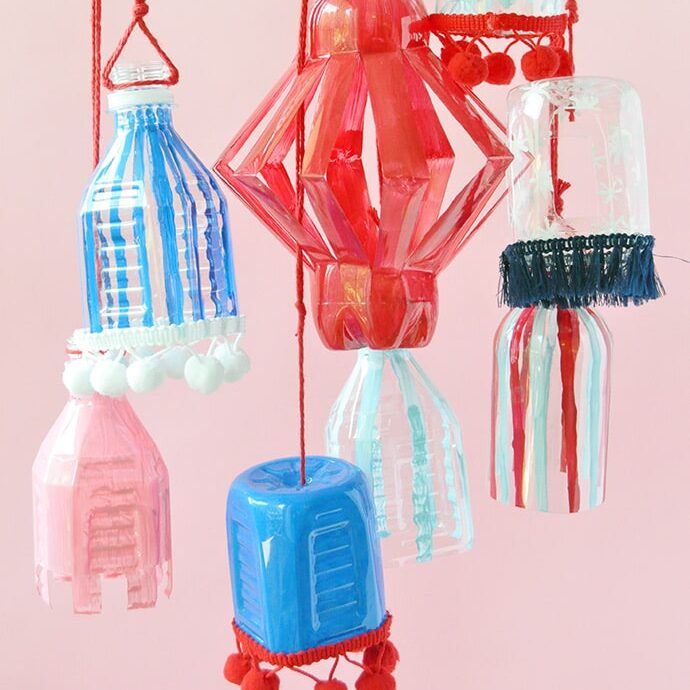 There's more where that came from! Take a look at our other bold and brave posts below: