As the brisk embrace of fall begins to paint the world with its golden hues, families have the opportunity to capture the beauty of this season with timeless photographs. With leaves crunching beneath your feet and a hint of crispness in the air, fall provides a picturesque canvas for crafting family portraits that will be cherished for generations.
Whether you're a seasoned photographer or simply armed with a digital camera or smartphone, these seven ideas for fall family photos will help you prepare for and capture timeless autumn pictures with your spouse and kids.
1. Embrace the autumn palette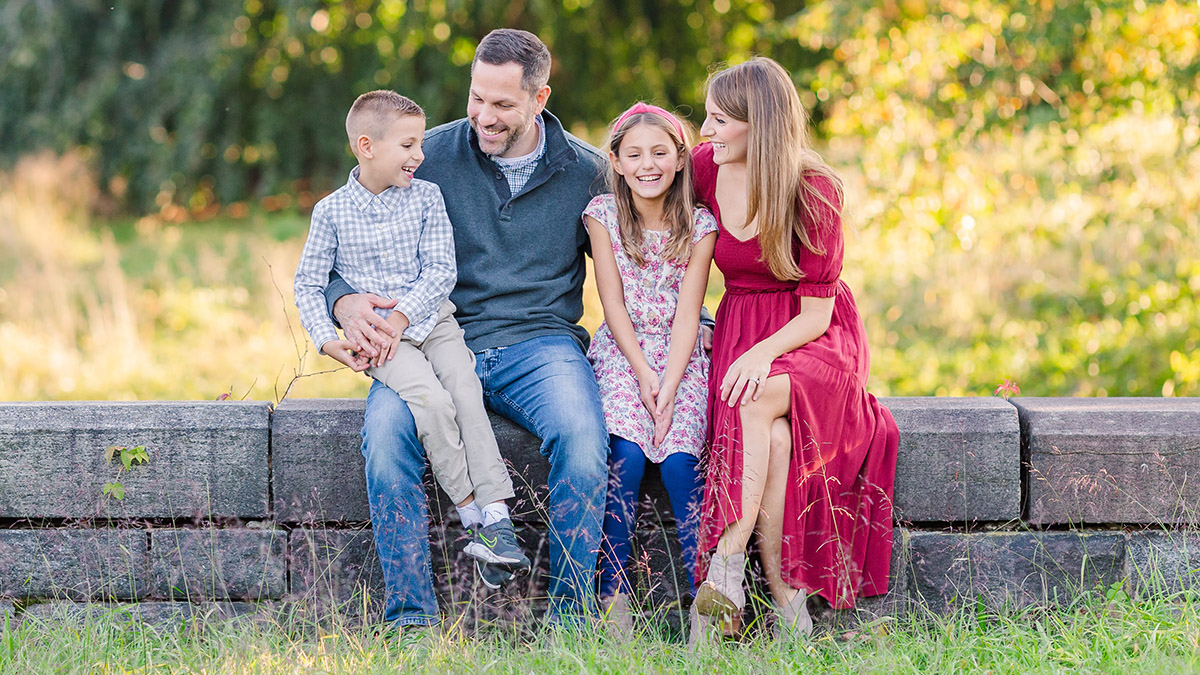 Fall's color palette offers a perfect setting for family photos. Think about it: Those warm, earthy tones are like Mother Nature's way of giving us the perfect backdrop.
When it comes to outfits, keep it simple, yet stylish. That means picking shades that just naturally work together. Choose colors that generally complement each other, mixing solid neutrals, such as ivory, beige, and gray, with those deep reds and rustic earthy shades.
And, hey, let's not forget the fun stuff: florals, patterns, and textures. Those knits, tulle, and velvet fabrics? They're like the extra cinnamon on your pumpkin spice latte, adding that pop of visual interest to your crew's ensemble.
2. Dress for comfort and style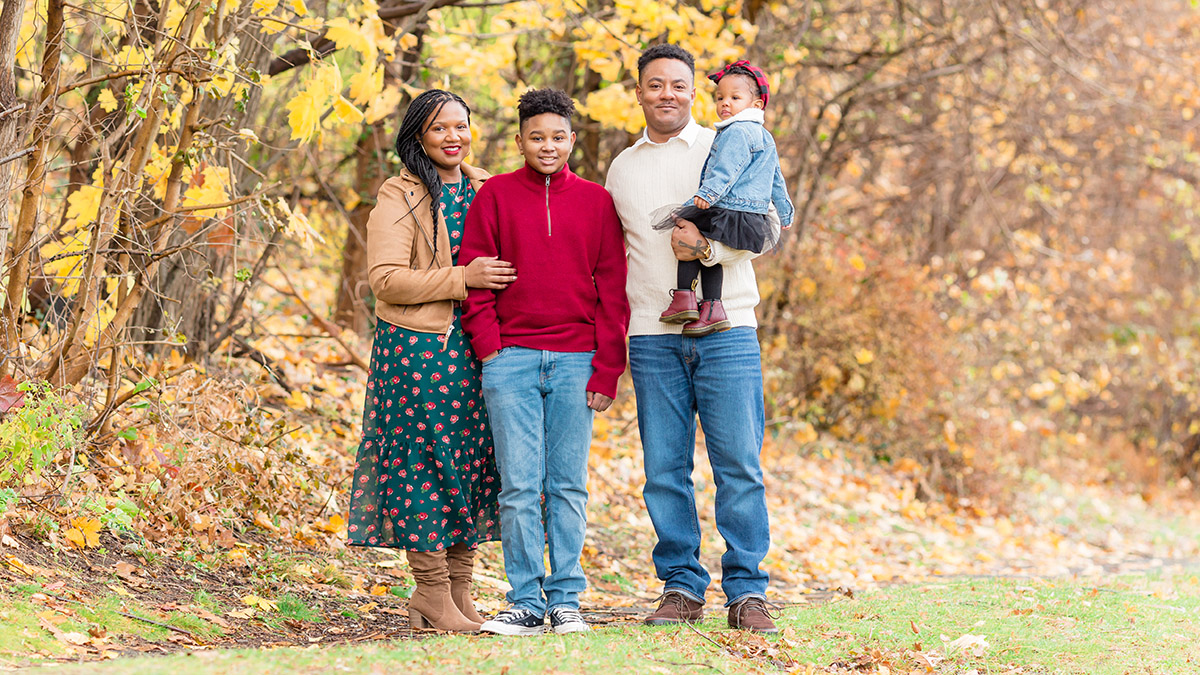 Once you have your color palette nailed down, it's time to choose your outfits. This time of year, layers are your friend, as they provide you with a balance of comfort and style. As the temperatures dip, cozy sweaters, flannel shirts, boots or booties, scarves, blazers, and midi/maxi dresses not only keep everyone warm but also add depth and texture to your fall family photos.
3. Embrace nature's accents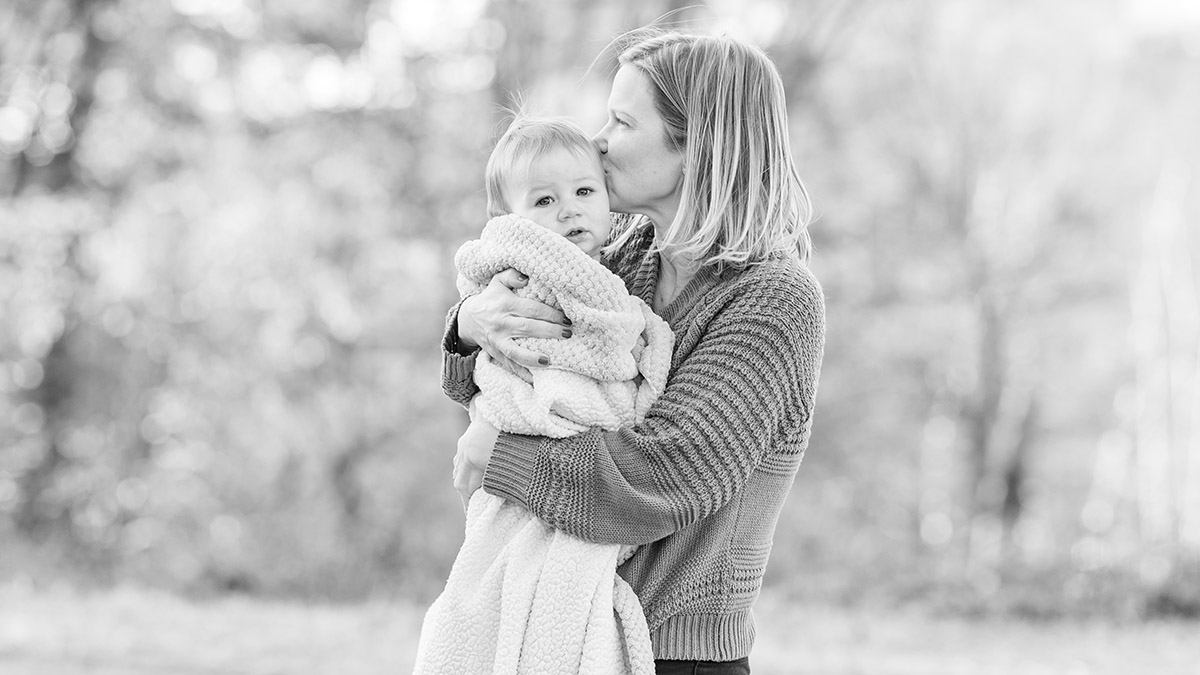 When you're gearing up for your session, let the beauty of the season guide your choice of props. Embrace the inspiration that the fall foliage brings, and think about incorporating elements like hay bales, cozy blankets, pumpkins, and baskets of apples. Remember: Props aren't just accessories and are there to do more than just fill space — they should blend in seamlessly with your scene, creating genuine moments.
4. Location, location, location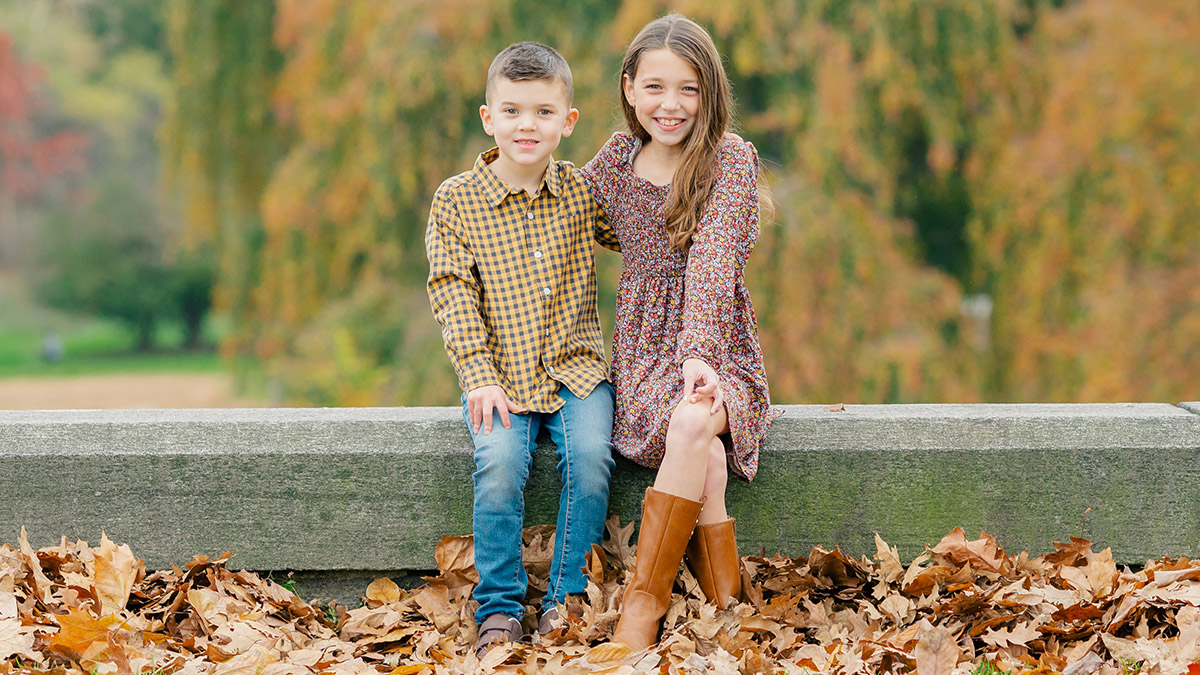 Fall's ability to transform ordinary places into remarkable settings is truly magical, but let's be real — finding that ideal location can be a challenge.
So, as you embark on your quest for the perfect spot, take note of those places that simply ooze fall vibes. Maybe it's your local park with leaves in their full-color show or an orchard inviting you to pluck ripe apples. Perhaps it's that pumpkin patch with rows of vibrant pumpkins, a quiet secluded path, or a tranquil lakeside that offers a moment of stillness.
Whatever location you choose, keep in mind that every place has its own unique way of adding depth and dimension to your family's images. So, head out and explore some new locations, and choose one that resonates with you most.
5. Timing is golden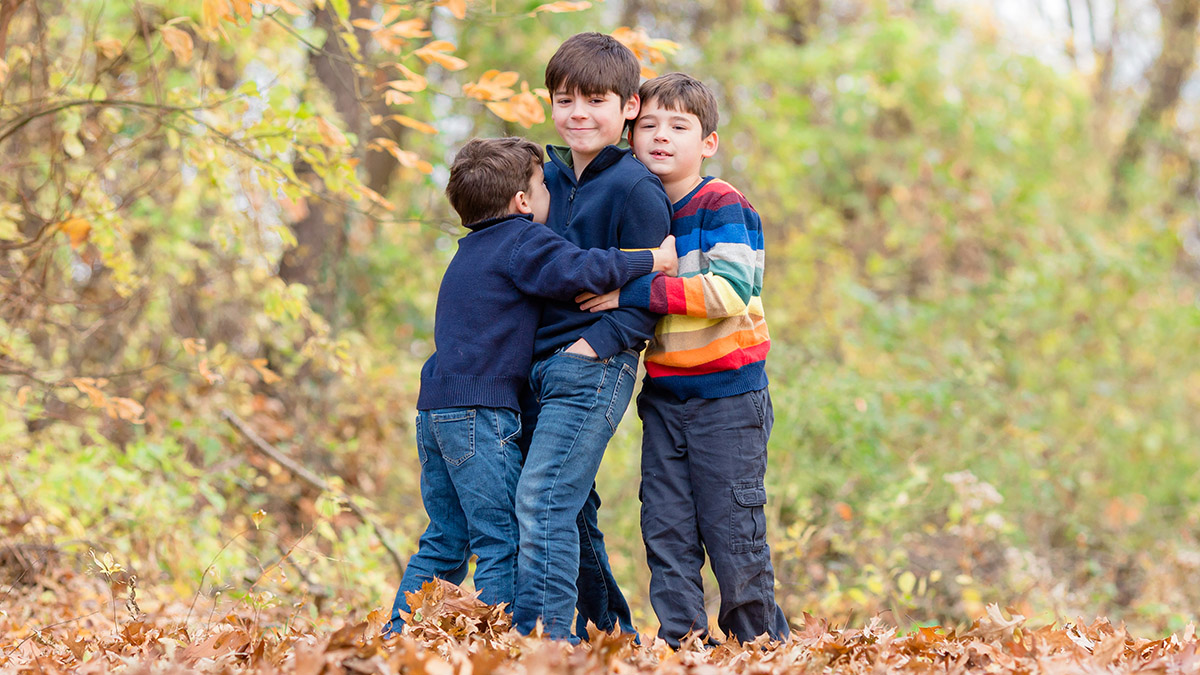 The changing seasons are a mesmerizing spectacle, and when it comes to fall family photos, timing plays a pivotal role in orchestrating the perfect visual composition.
Here's a tip: Do a little research and find out when the fall foliage will hit its peak in your area. This short window, often just a few weeks, is when the trees are adorned with their brightest reds, oranges, yellows, and browns, making that timeframe perfect for outdoor pictures.
In addition, if you're looking for that revered "golden hour" look, be prepared for your session to start shortly after sunrise or just before sunset. During these times, the sun sits lower in the sky, allowing this magical period to provide a gentle glow of light, casting its warm, soft rays across the landscape.
6. Plan ahead and be patient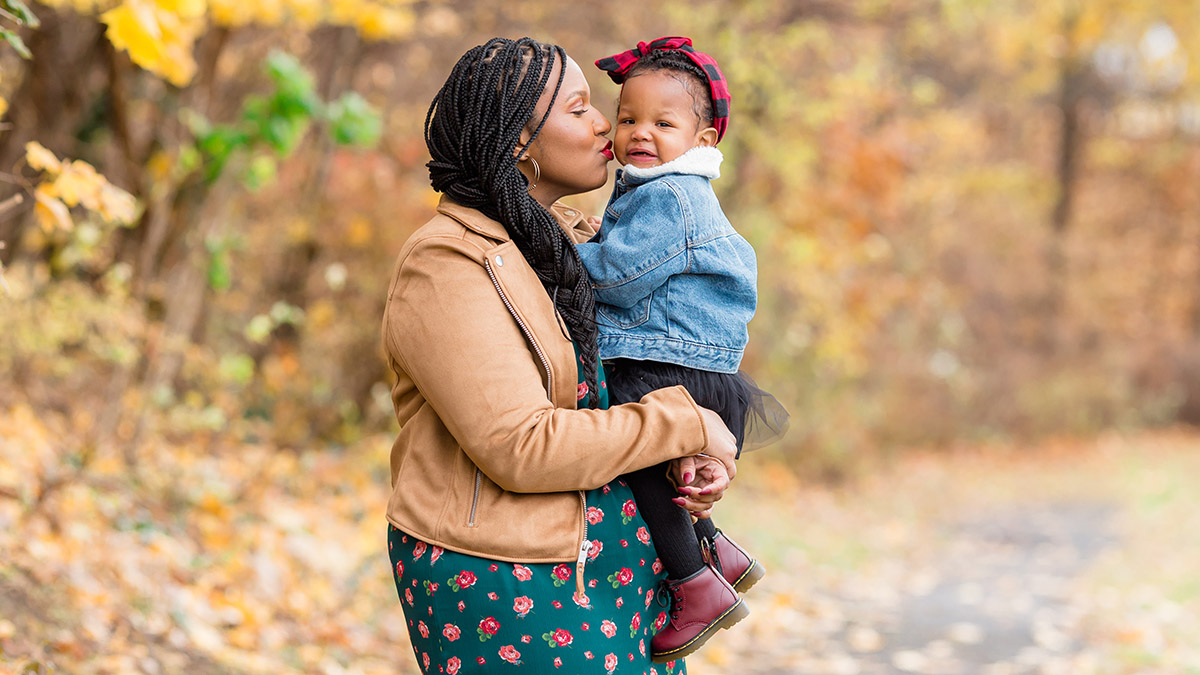 Photoshoots, especially those with the entire family, can evoke a mix of excitement and anticipation. But how do you balance the two to make sure everything goes smoothly? Make the process easier by coordinating outfits, props, and logistics well in advance.
While preparation is essential, practicing the art of patience is just as paramount. As the camera captures your family's bonds and interactions, embrace the pauses, the laughter, and even the little hiccups. As is so often the case, the most precious memories are the ones that happen organically.
7. Capture genuine interactions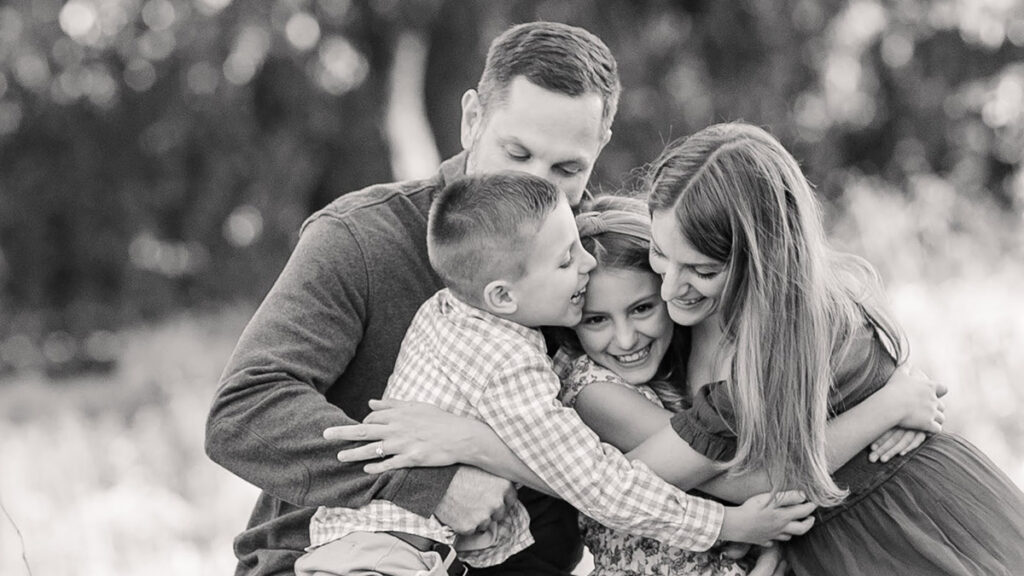 The unscripted, candid moments are the ones that usually result in the most cherished images. So, rather than locking into stiff, rigid posed positions, inspire your family to just be themselves — hold hands, take a little stroll, play in a leaf pile, toss your kiddo up in the air, wrap each other in giant hugs, explore your surroundings, and let the laughter flow! These are the snapshots that tell the real story, the moments that show the connections and love that make your family unique. As you dive into your fall family photoshoot, keep the script loose, let your family interact freely, and watch as those candid moments weave together.