Last updated: October 5, 2022

Use these sweet baby shower messages to write a loving card to the mom-to-be. A new baby brings joy and excitement to your community, among the family and friends of the parents-to-be. Baby showers celebrate the mom-to-be as well as the baby, whether it's her firstborn child or part of a beloved and growing family. Not to mention, baby showers also give everyone the excuse to pick out adorable clothes, stuffed animal companions, and toys that are both playful and educational.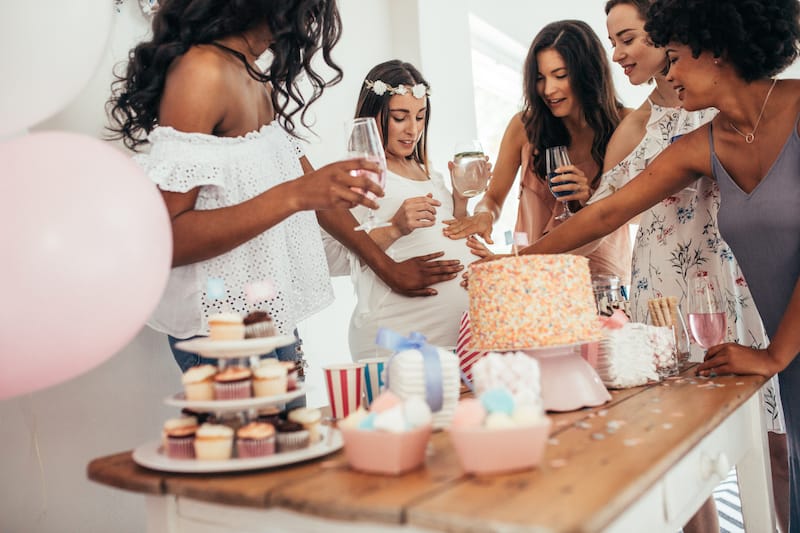 A personal baby shower message offers a warm note as the parents embark on an exciting new part of their lives. It lets them know that you support them and that you'll be there when they need you. It's also natural that you might become tongue-tied when writing a baby shower card. That's why we've collected these messages to help you find the right thing to say.
Here are some of our favorite greetings to accompany your thoughtful gift, whether you're intending to inspire the mother-to-be with encouragement or make her giggle with a joke. Scroll down the page to find your perfect message, or use the navigation buttons below to jump to the section you need.
Types of Messages

Simple |
Funny |
Baby Boy |
Baby Girl |
Coworker |
Religious |
Difficult Circumstances |
Can't Attend |
Tips for Writing Your Baby Shower Message

Your baby shower card sends your love and support to the parents-to-be. Close friends and family can write personal messages, including kind words and inside jokes. For couples that you don't know as well, though, a simple and traditional greeting will do the trick.
Mention the gift. Baby showers are a celebration that focuses on showering the mother with support and useful gifts to help care for and raise her baby. Your message can mention the uses of the gift that you're giving, particularly if it's a family heirloom. Don't be afraid to mention how cute the items are, particularly for clothing, or how useful you hope they'll find the gift.
How to address a baby shower card. While most baby showers celebrate the mother-to-be, depending on your relationship with the couple, it can also be appropriate to address your message to both parents. One way to decide is to look at whether the shower invitation is formally addressed from both parents.
How to sign a baby shower wish. Signing a baby shower card can be as simple as finding an appropriate closing wish that fits your relationship with the parents. Feel free to include both your name, as well as those of your immediate family. Useful closings include, "With love," "Best wishes," "Hugs & Kisses," "Warmly," or anything else that comes to mind.
Traditional and Simple Baby Shower Messages

Your simple baby shower message can express your love and excitement for the gift of a new baby in the family or friend circle. These messages are great for a short and sweet card or a quick gift sign-off.
Your adorable family is about to become just a little bigger and a lot cuter!
Congratulations to the new parents! Here's to a lifetime of happiness for you and the new baby.
I couldn't be happier for you.
We're so happy to hear that your family is growing again!
We're so excited to meet your new baby.
May you and your baby have too many moments of joy and happiness to count.
I'm so glad to be able to attend your baby shower, and I hope these gifts for the baby come in great handy in the coming months!
[For twins] Double the baby, double the excitement, and double the trouble.
Congratulations on your new baby! I know you'll be an incredible mother!
The love in your family just got even more real. So happy for you!
"Children reinvent your world for you."
~ Susan Sarandon
"A new baby is like the beginning of all things-wonder, hope, a dream of possibilities."
~ Eda J. Le Shan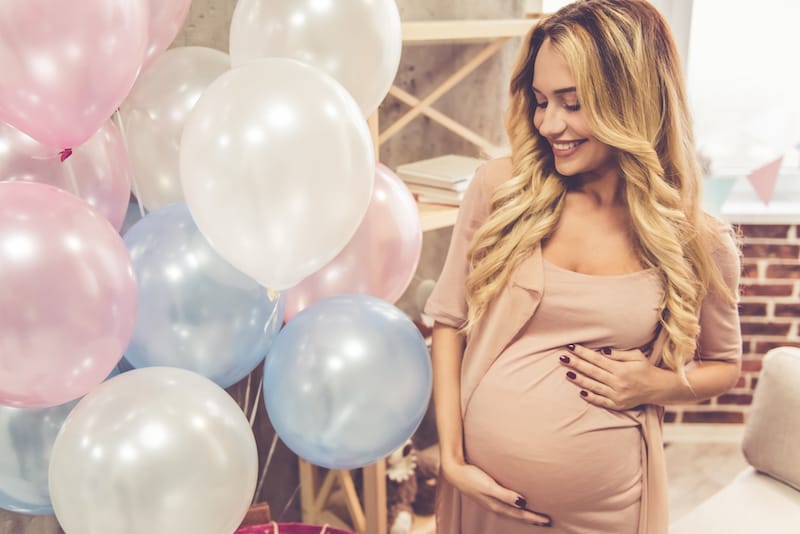 Funny Baby Shower Messages

Parenthood comes with many challenges and isn't easy. Sometimes the best thing to do is just laugh. Use one of these messages to bring a smile to their faces, but be sure to tailor it to their sense of humor.
Welcome to the fun of parenthood. Get ready for sleepless nights, smelly diapers, and an overflowing toy box!
Soon enough, you'll be able to add 'stain removal expert' to your CV.
You've always been so creative! Get ready to lose some sleep on your latest project. Congratulations!
If you can't find a name, you can always name [him / her] after me!
Don't worry, it's only 18 more years until you can get rid of them again.
Congratulations! With a baby on the way, you might finally be excited to see your in-laws, just so you can get some 'me time'!
I hope you love these clothes I got [him / her]. Congrats on having a baby who's already better dressed than I am!
You went to the hospital and came home with an adorable new…. alarm clock! Congratulations on your cutey.
Remember how we used to party all night? Well, consider that training for your new little one.
"Having children is like living in a frat house – nobody sleeps, everything's broken, and there's a lot of throwing up."
~ Ray Romano
"If evolution really works, how come mothers only have two hands?"
~ Milton Berle
Baby Shower Wishes for a Baby Boy

If you know that the couple is having a baby boy, any of these messages will be the perfect match for his baby blue booties. Let them know how excited you are to meet him.
Cheers to a sweet baby boy! May you be forever smitten the moment you set eyes on your new son.
Hoping your baby boy brings you all the love and joy, and just enough troublemaking to keep things interesting.
They say boys are made from 'snakes and snails and puppy-dog tails', but I know that yours came from love and joy and all things beautiful! Congratulations on your little dude!
Oh boy, oh boy! We're all super excited to meet your little guy!
Here's to a baby boy. We hope that he's half as handsome as his father is.
Sending all our love for a lifetime of joy for you and your new baby boy.
You've always had such good taste. I can't wait to meet this handsome new handsome man of the family. I bet he's a real keeper!
Congratulations on your new baby boy, wishing you amazing years ahead of stealing hearts and having adventures.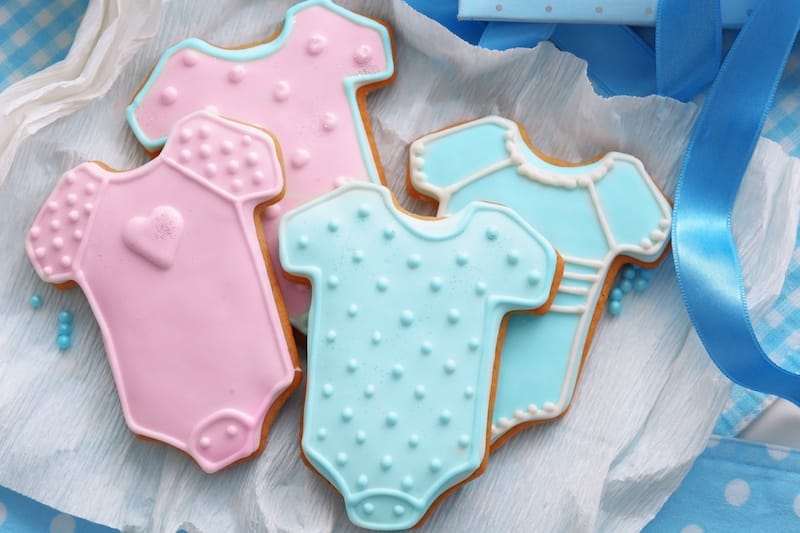 Baby Shower Wishes for a Baby Girl

If you know that the couple is having a baby girl, one of these messages could be the perfect way to warmly welcome her into the world. And remember there are more colors for little girls than just pink.
Here's to a baby who's blessed with inner and outer beauty, just like her mother.
Hearing about your new baby girl had us tickled pink. We can't wait to help you pick out outfits for your new cutey.
We send our most heartfelt welcome to your little Princess! Long may she reign!
I hope your new little warrior is as bright and passionate as her mama.
May your new baby girl bring you all the joy. I can't wait to meet and spoil her.
They say girls are made of 'sugar and spice and everything nice,' and we genuinely hope this is true for you! May your new baby girl bring your life so much happiness.
Welcome to the world, baby girl. I can't wait to get to know you.
Wishing for your baby girl to inherit all your incredible grace, beauty, and strength.
Wishing you a daughter who's a mini version of her incredible parents: smart, attractive, and full of joy!
"And though she be but little, she is fierce." -Shakespeare
Baby Shower Messages for a Coworker

When congratulating a favorite boss or coworker on their baby shower, it's useful to attain a balance between professionalism and warm wishes. Some coworker relationships are more familiar than others, so be sure to draw on your experience with them when writing your message.
My sincerest congratulations on your upcoming and well-deserved promotion. New Parent is a challenging position, but I know you'll excel at it!
Best of luck with your new boss. I hear babies can be demanding, especially when they're sleepy or hungry, but it's nothing you can't handle!
Congratulations on your new bundle of joy! I can't wait to see all the photos of your new baby and videos of the adorable things they do each day.
Best wishes on the arrival of your baby!
My brightest congratulations to you and your partner! Wishing joy and good health to you and the baby!
Great boss ladies like you always raise the best boss babies. Congratulations! You are going to be such an amazing mom.
You're such a pro at everything. I couldn't wish for a better mentor, and that's how I know that you're going to make an amazing mother!
Congratulations on a job well done! I hope you have a restful leave and catch up on your sleep while you still can. Wishing you absolute magic with your new baby!
Your new little [baby / girl / guy] is about to be a part of an amazing family! Sending you all wishes for endless joy.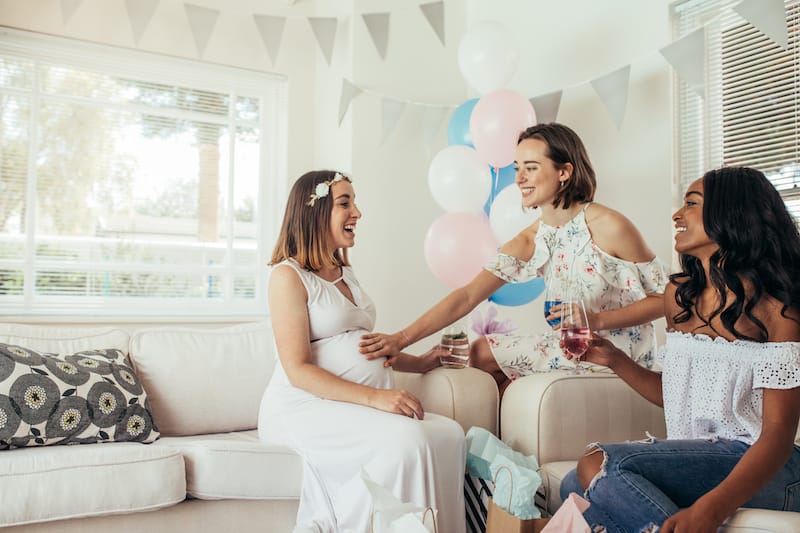 Christian Religious Baby Shower Wishes

You can use these wishes to send beautiful blessings to devout parents-to-be.
May God bless the arrival of your new baby. Congratulations on your beautiful ray of sunshine.
We are thanking the Lord for bringing you this greatest of gifts. May you be forever blessed with love and happiness.
Every child is a true miracle. Sending all our love to you and your new precious angel.
"A baby is as pure as an angel and as fresh as a blooming flower."
~ Debasish Mridha
"Every child born into the world is a new thought of God, an ever-fresh and radiant possibility."
~ Kate Douglas Wiggin
"Babies are bits of stardust, blown from the hand of God."
~ Barretto
"Children are a heritage from the Lord,
offspring a reward from him."
~ Psalm 127:3
"Children bring us a piece of heaven on earth."
~ Roland Leonhardt
What to Write Under Difficult Circumstances

Though the mother-to-be may have all your love, there are many stressful realities about childbirth. Difficult pregnancies, deliveries, and serious health issues need extra love and support. These messages offer warmth and care for circumstances when lighthearted messages don't feel appropriate.
Wishing you a safe delivery. Rest assured that your baby is already so loved by so many.
Your beautiful baby is already an incredible fighter. We're all so happy that they've arrived in this world.
Although your little family may have some hurdles ahead, you're stronger than you realize. We're sending all of our best wishes, and we're here to help whenever you need it!
Praying that health and happiness may grace you and your baby.
I'm here for you to call on me with whatever you need during this time.
I'm so proud of you and everything that you've done. Wishing all the love and to your miracle baby!
They say that the greatest gifts come in the smallest packages. I'm so glad that your baby arrived safely in this world.
You've tread a rocky pathway getting to this point, but I know that the journey will be worth it! Buckle up and enjoy the ride, and always know that we're here for you.
"A baby is God's opinion that the world should go on."
~ Carl Sandburg
I know you've been through a lot. May the birth of your baby be a new beginning for you both.
Our wish is that this gift brings your little one a warm welcome. We're sending you healing thoughts as you recover.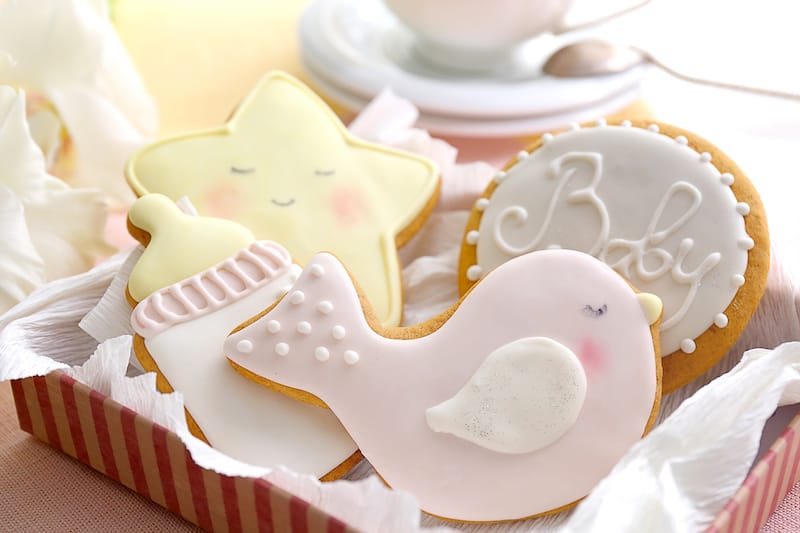 Messages for When You Can't Attend a Baby Shower

Sometimes you already have a gift picked out, but you need to send your regrets for missing a baby shower. While any simple card can work to accompany your gift, you can write one of these messages along with it to send your warm feelings to the parents-to-be.
I'm sorry we can't make it to the baby shower. I can't wait to help you babyproof the house and sing lullabies when your little one is here.
"A baby is something you carry inside you for nine months, in your arms for three years, and in your heart till the day you die."
~ Mary Mason
We can't make it out to the baby shower today, but we're so excited to meet your baby and walk with you on this parenthood journey.
Thank you for inviting us to your baby shower, and we're sorry that we can't make it. Please use this gift for whatever you need. We can't wait to meet your new little [prince / princess]!
Although I'm not there to celebrate with you in person, just know that I'm attending your baby shower in spirit. Cheers to all the joyful and wonderful memories that you're about to make!
If only I could give you this hug in person. Instead, we'll have to settle for a card. Congratulations on your new bundle of joy!
I may not be there to help you rip the wrapping paper from the presents, but in a few months you can count on me to open those dirty diapers with you! All my love and congratulations on becoming a mama!
I hope you have a fabulous baby shower, and I'll see you soon!
Related pages
I hope you enjoyed these baby shower messages! If you're looking for more message ideas, check out our new baby poems and new baby wishes. And if you're after a card, take a look at our gorgeous printable baby cards.
Scriptures taken from the Holy Bible, New International Version®, NIV®. Copyright © 1973, 1978, 1984, 2011 by Biblica, Inc.™ Used by permission of Zondervan. All rights reserved worldwide. www.zondervan.com The "NIV" and "New International Version" are trademarks registered in the United States Patent and Trademark Office by Biblica, Inc.™