Siblings are supposed to be the first friends in life you have had in your own house. However, they are considered the most annoying person in one's life, just because of ego and personality differences. Most of the siblings might have even considered them as competitors. 
Despite all flaws, you cannot avoid caring and loving your siblings because you know the importance of sibling relationships. In prominent families, it is tough to deal with a group of siblings. One of the best ways of expressing affection is playing pranks and making fun of each other. Dividing household works among us all has also been a constant reason for fights. Nevertheless, we should always make them feel important in our lives.
We all express our love to our siblings in the best way possible.
Here, I want to share the most critical 11 ways of making our siblings feel loved and appreciated. Of course, I am not perfect in achieving these points, but I am always trying my best to make them happy. 
I hope they help you too in the best way.
1. Explore Their Interests
The best way to understand your brothers and sisters in a better way is by exploring their passions and interests. If you know their interests well, you will easily find an idea to make them happy. This way will also help you to win their hearts to your side. For example, if your brother or sister loves music, you can give them a musical instrument as a present on their birthday. You can choose some funny gifts for siblings also.
2. Always Be Helpful To Them
If any of your brothers or sister needs help with his/her studies, school projects, or any other matter, always be ready to help them. You can ask them if they need your help in any case. Try to help them in every way possible. 
3. Plan An Outing
Planning your weekend with your siblings will surely make them feel special. In this way, you can spend lots of time with your siblings and can show your eternal love for them and strengthen your brother-sister bond. You can also ask them about their favorite place to visit. Whether it is a park, mall, or restaurant, it isn't essential. You can also go to your nearest cinema and watch a movie. In this way, you can unwind the stress and shower your love on your siblings.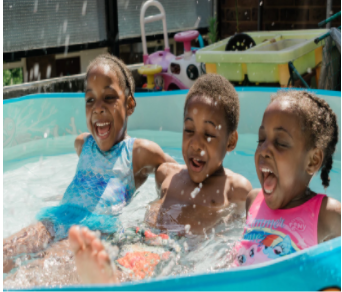 4. Win Their Trust
If your siblings reveal their secrets to you, that means they have trust in you. Don't ever think to break their faith. If you have promised them not to tell their secrets to anyone, then never hurt their trust. Don't tell their secrets even to a single soul. Always keep their faith.
5. Avoid Teasing Them 
It is very typical in every family among siblings to tease each other. But, too much of it can cause misunderstandings and serious fights among them. So, avoid teasing your siblings. By doing so, you'll create space in their hearts. Instead, always respect their feelings, and always be careful with your words when you speak.
6. Forgive Immediately
As you are grownups now, resolve all your fights at your end first. It is very typical for siblings to have conflicts and misunderstandings. No matter what the point is, don't ever hold grudges towards them. The bond between siblings is unbreakable, so always be ready to forgive them as soon as possible.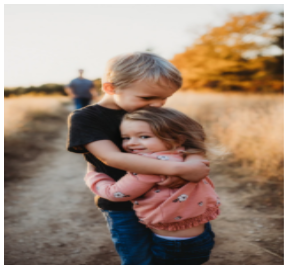 7. Keep Eyes On Activities
If your brother or sister is far away from you, and you rarely spend time with them, always find ways to check activities. Then, you can freely talk to them or chat with them on any matter. Always keep in your knowledge – what are they doing nowadays? And what are they planning for the future? In this way, you can show them your feelings and genuine love for them.
8. Always Support Them 
The best encouragement that children get to pursue their dreams is their sibling's support in the family. If you are also not clear about the passion or career choice of your siblings, you also have to cheer for them. Give them hope and assurance that you will always be with them even if they fail and help them stand back again.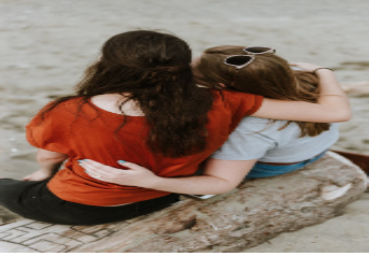 9. Make Them Feel You Are A Friend
Sibling rivalry, meaning in most families, is considered to be very funny. In most families, relatives and family friends use to make comparisons among children, which develop a sense of insecurities, and they start feeling that their siblings are their competitors. If this thing happens with you, then always show them you are not a rival and love them a lot. Try to boost their self-esteem by praising them even for their small achievements also. You can make them feel special in every way possible so that they forget the feeling of comparisons.