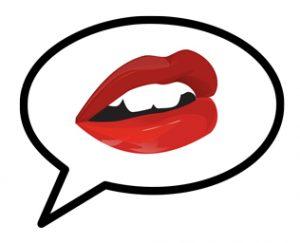 Long-term bondage is a common fantasy, but like many fantasies, it can be harder to create in the real world. Fantasyland is a wonderful place to hang out—tons of fun to be had there! However, frustration can arise when real-life roadblocks hinder our attempts to bring those fantasies to fruition.
Frequent and long-term bondage is one of those activities that people often struggle to implement. The FANTASY of it is so titillating but the flesh has a mind of its own and can be quite uncooperative. Today's column comes courtesy of a reader who is failing at their goal of tight daily breast bondage and is concerned about disappointing their Mistress. Is there a bondage technique they need to learn? A better quality of rope? Let's find out, shall we?
---
"I'm a submissive and my Mistress wants me to tie my tits every day, all day. She told me that she wants them to turn purple. I try but it just doesn't work when I do it. What am I doing wrong? Is it some bondage technique? How can I bind my breasts so they will be purple for her? I don't want to disappoint her!"–Mistress Is Seeking Tied Tits
While your letter doesn't specify, I'm going to go out on a limb here and hazard a guess that you've never met your mistress in person MISTT. Situations like the one that you currently find yourself in tend to be online/texting/cyber situations. The reason I say this is that any Mistress that knows what they are doing and has any knowledge of how the human body works wouldn't be making such requests. Unfortunately, cyber domming can be done by anyone with an internet connection, and not all online Mistresses have the skill set needed to be good at what they do.
Daily Long-Term Bondage is Dangerous!
Daily long-term bondage done until a body part turns purple is dangerous. End of story. This is not to say that a body part turning purple is always going to be a bad thing, I've certainly turned purple as a grape in bondage sessions over the years and I'm fine. Yes, some safety-conscious people will say that you can't ever turn purple and that to do so is too dangerous. This is fear-mongering and not the case. But constant tight purple-breasted bondage? That is where Fantasyland is not going to fit smoothly into the real world.
No Mistress worthy of the title would ever say to a submissive "I order you to tie your tits every day, all day until they turn purple!" I simply can not stress this enough. Anyone that knows anything about bondage and anatomy would know what a ridiculous request this is. For a little bit? For playtime? Sure. All-day, every day? Absolutely not! You are going to start compromising your blood flow and circulation. The fact that she has asked such a thing of you is a massive red flag to me.
Listen To Your Body
On top of it being such an unreasonable request, you have already tried to do it and failed. Listen to what your body is clearly telling you. There is no technique to get your body to do something that can't be done. Forcing your body, trying to tie harder and tighter, is only going to increase your chances of injury.
I understand not wanting to disappoint your Mistress. I understand the frustration around not being able to complete an assigned task. Unfortunately, you have been given an impossible task. You are being set up to fail. Additionally, there is the added emotional distress of disappointing your Mistress. There are better Mistresses out there that are not going to ask you to do impossible things. At the bare minimum, you should be interacting with someone who has a basic knowledge of human anatomy and how the body works.
Educate Yourself About Proper Bondage Technique
As a submissive, it would also be massively beneficial for you to take some bondage and BDSM classes. Learn as much as you can about your body. Learn what it can and cannot safely do. Your body is the finest toy you will ever be gifted. The better you know how it works, the more fun you are going to be able to have with it.
Invest your time in a Mistress that actually knows something about bondage and is not assigning unachievable tasks—unless of course, unachievable tasks are a play dynamic that you both want to engage in. In which case, have fun with it! Based on your letter to me, however, that doesn't appear to be the waters the two of you are playing in. Stay safe MISTT and best of luck.
Keep it Kinky My Friends,
RDG
Want to add your own insight to the conversation? Leave a comment below.
Have a question that you want answered in the Dirty Talk Advice Column? Contact Rain here.
OR