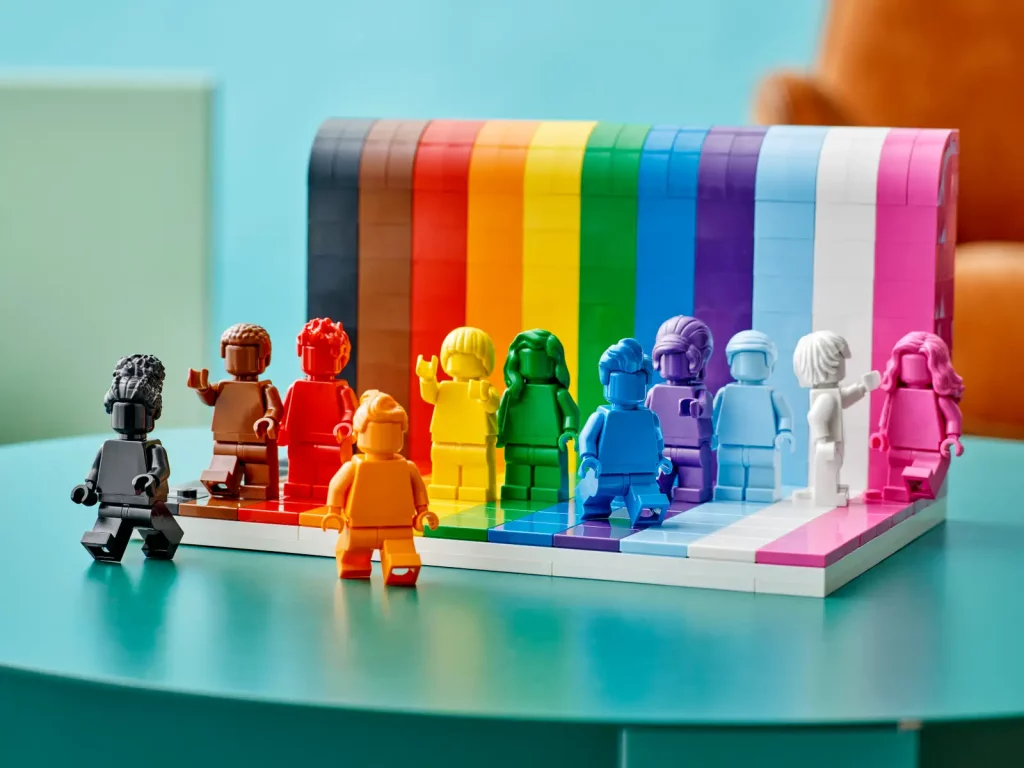 Rainbow flags are flying and the glitter is sparkling! Pride Month is in full swing! Time to celebrate diversity and inclusion by giving gifts that support LGBTQIA+ run businesses or companies that give back to LGBTQIA+ causes.
Because, after all, the gift of generosity is love we all deserve.
🏳️‍🌈 Elf-Picked Gifts to Celebrate Pride
Explore Elfster's Celebrate Pride gift guide for some of our fave gifts that inspire. Plus, no matter where you shop, you can always add a link from any shop to your Elfster Wishlist, making it easier than ever to support businesses you admire.
Gift: Rock Your Rainbow Nail Lacquer Mini Pack
How it Gives Back: OPI is a proud partner of The Trevor Project, the leading crisis intervention organization for LGBTQIA+ youth. A portion of purchases from the Rock Your Rainbow Collection in shades of Big Apple Red, Peel Good Factor, Born This Way, Say It Loud, This Is Hue I Am and Purple With A Purpose support the cause.
Gift: Celebrate Love Rainbow Necklace
How it Gives Back: 20% of the proceeds from the sales of this Celebrate Love Collection goes to the Torrid Foundation in support of GLAAD, a non-profit organization focused on LGBTQIA+ advocacy and cultural change.
Gift: Everyone is Awesome LEGO Set
How it Gives Back: The new Everyone is Awesome LEGO set celebrates positivity and kindness in our communities and our world. From the designer: "Being LGBTQIA+ myself, I knew I needed to step up to the plate and make a real statement about love and inclusivity, and generally spread some LEGO® love to everybody who needs it."
Gift: Pride Flag Ankle Socks
How it Gives Back: Bombas' brand pledge of One Purchased: One Donated helps organizations supporting LGBTQIA+ people facing homelessness. This year's Pride collection by Bombas is designed to let your individual light shine.
Gift: Mickey Mouse Ear Headband
How it Gives Back: Created by members and allies of the LGBTQIA+ community. The iconic Walt Disney Company works with non-profit organizations throughout the year to support the LGBTQIA+ community globally. Soar over the rainbow and shop the entire Disney Rainbow Pride Collection.
Gift: Malin + Goetz Mojito Lip Balm
How it Gives Back: Founded by life and business partners Matthew Malin and Andrew Goetz, Malin + Goetz is focused on the essentials. The brand embraces diversity, inclusivity and energy of city living. Featuring products designed for every skin type, tone and gender, the brand is a favorite for folks in New York City and beyond.
Gift: Campaign for Change Pride Candle
How it Gives Back: Every scent has its own story and the maker donates $2 for each candle purchased. This woodsy, sweet oud and orange blossom invoke memories of tropical vacations while raising funds for LGBTQIA+ rights advocates.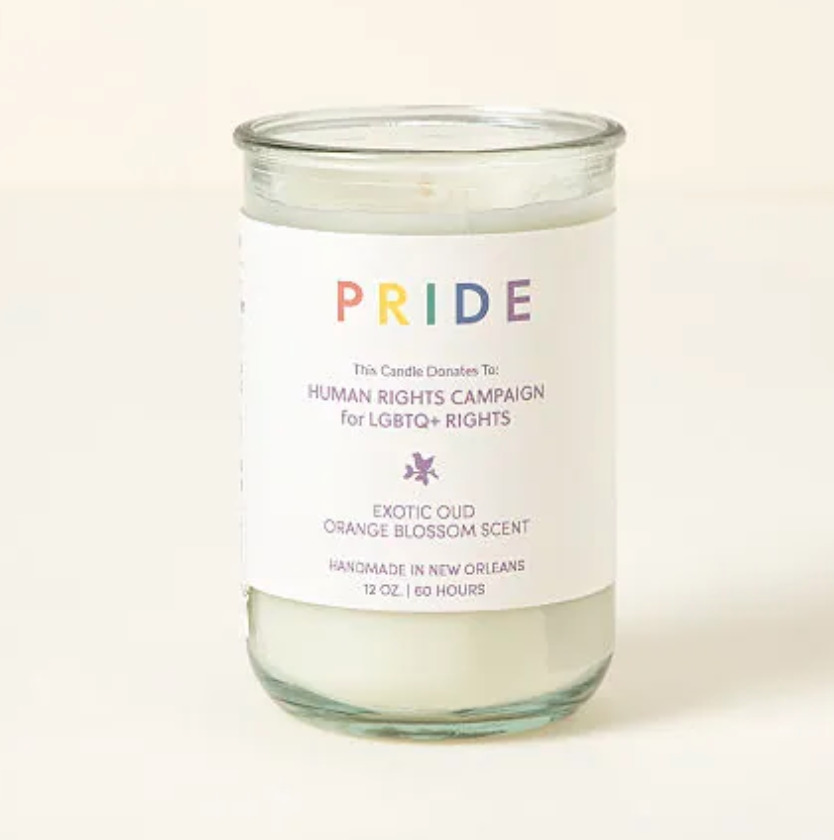 Gift: Pride Tarot Deck
How it Gives Back: Pride Tarot is a collaborative 78-card tarot deck taking inspiration from Pridefest. It celebrates the achievements of the LGBTQIA+ movement by bringing awareness to the community. Some cards in the deck feature real life heroes, role models and personal experiences.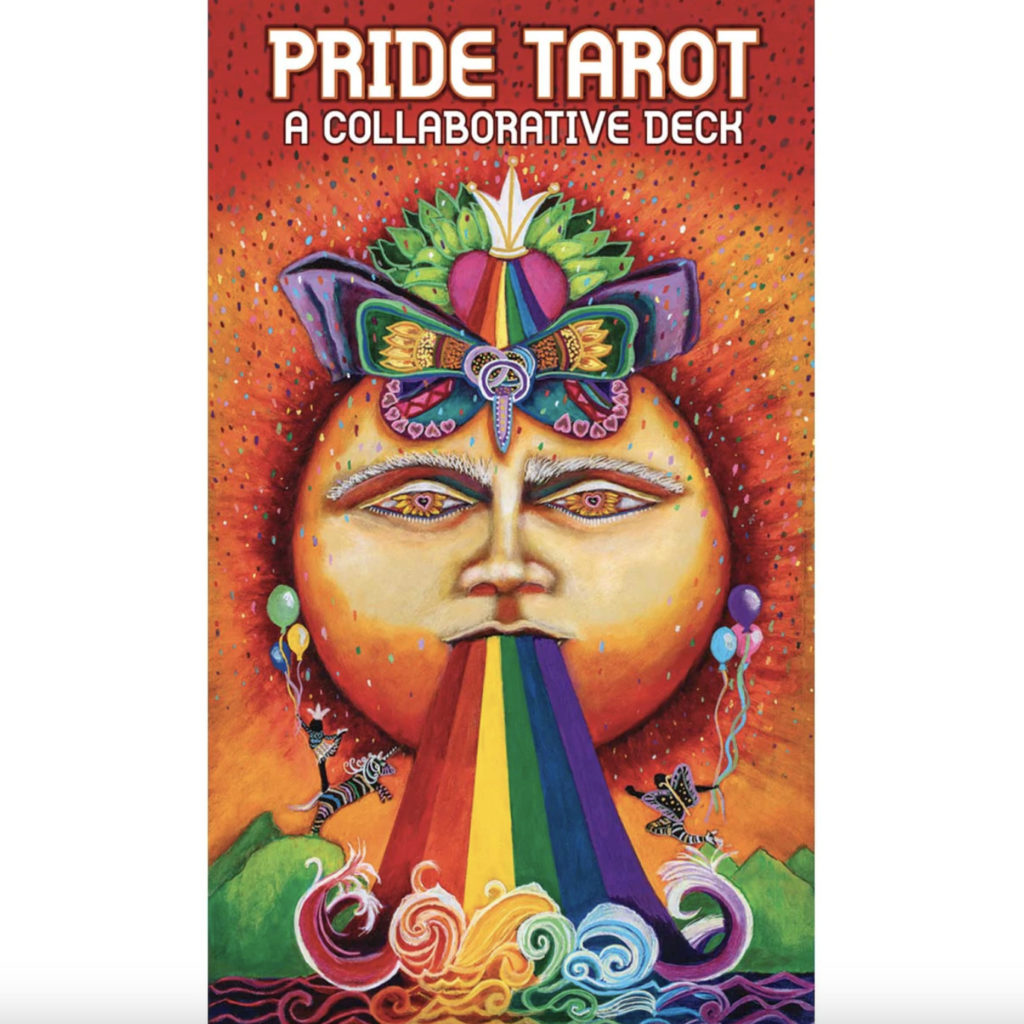 Gift: Coco and Breezy Peyton Sunglasses
How it Gives Back: These uber-stylish statement sunnies are the creation of black-, woman- and LGBTQIA+ owned business, Coco and Breezy Eyewear. The brand started in 2009 by twin designers Corianna and Brianna Dotson, both dedicated activists and talented artists. Their unique designs remain a hit in the entertainment and fashion world.
Looking for More Gifts to Celebrate Pride Month?
Explore our curated Celebrate Pride Gift Guide for meaningful gifts to support the LGBTQIA+ community and causes. Add these gifts to your own Elfster Wishlist! It's an easy and polite way to let everyone know what you really want!
Connect with Elfster for gifts, giveaways, and great news on Facebook, Twitter and Instagram.
Elfster may receive a small commission for any clicks or purchases made on an affiliate website using links on our site