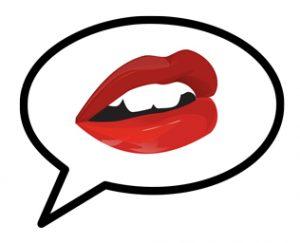 Unicorns. Majestic. Stunning. And rare as they come. One does not spend all day tripping over unicorns. Not hardly. Instead, you spend your time in a frustrated search for the mythical beasts, catching only brief glimpses until you swear there must be no such thing in the wild. You become discouraged. What is it you are doing to drive them off? You are charming. Fun. Skilled. If anyone could wrangle a unicorn, it should be you and your partner.
Interested bisexual women that are open to joining a preexisting couple for bedroom romps do exist, I am one, we are definitely real. However, there are much fewer of us than there are couples looking, hence the term "unicorn". What you are dealing with is a math equation. A math equation where unicorns like me have an endless selection of options at the buffet table. So many dishes to choose from—behind every dish is a frustrated chef wondering why their dish isn't the one sampled.
Of course, you are proud of your meal. It works so well for you and your partner/GF/wife/sub! Surely a unicorn will feel the same! What you and your partner don't taste is the subtle flavors that become much stronger in outside mouths—flavors that can put off potential unicorns. So how do you improve the taste of your unicorn bait? The Dirty Talk Advice Column has the answers you seek!
---
"Long term couple here, over 3 years and we have gotten to the point in our relationship where we feel that we are ready to open it up. She is bi, I am not, we are seeking some casual fun, maybe FWB if everything works out. We have started looking around and are kind of surprised by how much stigma there is around finding someone to join us. Where is the right place to be looking? What are we missing? Any tips would be appreciated!"–Couple Seeks Third
Making the decision to open up a relationship and invite a third person into the bedroom can be a very big/thrilling/scary/intense decision and for many couples, that seems like the hardest part. Once they have gotten past that point, finding a playmate should be the easy part! It comes as a shock to newbie unicorn hunters how hostile others might be to their quest and how much harder finding interested parties truly is.
I Have No Map To Unicorns
If only it was so easy as to point to a spot on the Internet Map and say: "There be the unicorns. Your quest at an end. Enjoy the feast!", but that isn't the way it works. It isn't that there is a "stigma" against finding a third as much as it is very well trod ground and many couples before you have wondered the same trails in search of mythical beasts.
Unicorns are not exactly non-existent, but the odds of finding one are not in you and your partner's favor. For every one bisexual woman open to the idea of threesomes with a preexisting couple, there are many, many, MANY, more couples looking for such a woman.
Of course, you and your partner should be the obvious choice out of your potential unicorn's options. After all, the two of you picked each other and it is working out so well that you are now in the space to open up your relationship! Your couple dish is the best at the entire buffet…to the two of you. So why isn't the unicorn picking it?
What Dish Are You Really Bringing To The Table?
Let's break down what a unicorn will be tasting.
Attraction is a tricky and deeply personal thing, it works on a case-by-case basis. Think about all of the couples that you know. Do you like both of them equally, or do you like one out of the two better but you interact with them both because they come as a package deal? You are looking for a woman that is going to be sexually attracted to both you and your partner. Your pool of possibilities shrinks. By a LOT. Sorry, but these are just facts.
Then you are looking for a woman who isn't looking for a relationship herself and won't put any demands on your current relationship. The pool shrinks again. Then you are looking for a woman who is receptive to threesomes. It shrinks again. It turns out that a bisexual woman equally attracted to both you and your partner who is into threesomes and isn't seeking a relationship of her own is, well, as rare as a unicorn.
Adding to all of this is the complex flavor of couple privilege. Your unicorn needs to glide into your relationship, lay down some fun times and then glide back out without disrupting the preexisting relationship while dodging all miscommunication and jealousy. It's a tall order. The people able to check all those boxes are spoiled for choice. They truly have their pick of options. If the taste of your porridge isn't just right for her, your potential unicorn will keep on moseying down the buffet table.
Why All The Hate Towards Those Hunting Unicorns?
Unicorn hunters get a bad reputation because there are so many of them and they all say the same things and get easily frustrated when they do not get the results they are seeking. The best way to dodge the bad reputation that hunters have is to not repeat the same actions. Accept that you aren't going to get immediate results. Be gracious and grateful if any unicorn stops at the buffet line to smell your dish. Don't start over spicing it with couple privilege. Don't refuse to invest your time in anyone who isn't a hot, single, threesome-loving bisexual with a thing for couples.
Making the decision to open up your relationship isn't actually the hardest part—it's the easiest part. There the two of you sit, having recently opened up a very temporary seat at the table of your relationship, wondering why nobody seems interested in taking a seat at, what feels to the two of you, a very comfortable and awesome table. It is understandable to think the problem is that you haven't located the right spot on the Internet map to issue out dinner invitations. That isn't the problem. I promise.
You are casting a line in an understocked pond crowded with hooks and are highly unlikely to get a bite immediately. Get to know your local swinging community. Explore your local kinky community. Become acquainted with your local poly community. Be calm and cool. No sudden moves. Unicorns are prone to roam wild and free but if you hold out your hand flat and steady, you just might find one nibbling out of your palm. No promises. Best of luck and happy hunting!
Keep it Kinky My Friends,
RDG
Want to add your own insight to the conversation? Leave a comment below.
Have a question that you want answered in the Dirty Talk Advice Column? Contact Rain here.
OR