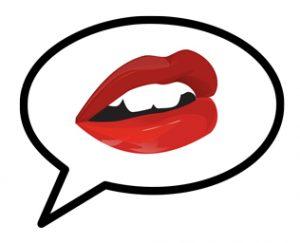 Pegging is a sexual activity that exerts an almost magnetic push and pull. People are fascinated by it, repelled by it, and can't stop thinking about it—at least if my email inbox is any indication. It is obvious that people can not resist the pull of the strap-on and the allure of pegging play.
For all that pegging play is a commonly desired and done activity, people approach it with a heavy burden of fear, guilt and shame. Today's column comes from a reader who is uncertain how honest to be with their partner about their level of anal expertise. How do you tell your girlfriend that you are able to fist yourself? What does an honest conversation look like?
---
"Both my gf and I identify as being bisexual and I am very interested in being pegged. We have talked about my gf pegging me but she doesn't know that I have been doing anal masturbation for years and I am so experienced in taking big toys or being able to fist myself. I don't know if I should tell her about my experience or pretend that I'm a beginner so we can both enjoy training my hole. I know truthfulness is important in a relationship but I am worried she might freak out as she doesn't have much experience and is pretty vanilla."– Stealth Expert Anal Player
Frankly SEAP it's pretty impressive to me that you are able to fist yourself. I've never been able to pull that off but lord knows I've tried. I lack the lower back flexibility.
The fact that you have enough prior anal experience to be able to self fist is probably not an easy thing to lie about. I'm not saying that you couldn't succeed in doing so, but it is a pretty big thing to hide—just how big is your fist anyway? Lying about a key cornerstone of your sexuality creates a shaky foundation for the rest of your relationship. If you hide this and manage to get away with it, the temptation to hide and lie about something else is a little stronger. Before you know it, there's nothing stable in your relationship and it begins to wobble.
What Is The Worst Possible Outcome Of Your Honesty?
You describe your girlfriend as "pretty vanilla" but I am curious what exactly your definition of "vanilla" is. She is a bisexual woman dating a bisexual man and the two of you are discussing exploring strap-on play. While that sounds like a regular Tuesday afternoon to me, I also know that for many out there, a bisexual woman dating a bisexual man and being open to the concept of pegging him does not fall under the umbrella of vanilla.
To set your mind at ease SEAP I advise you go over the absolute worst outcome of this scenario. If you are honest with your girlfriend-what happens? She breaks up with you? She makes fun of you and tells everyone about your bedroom proclivities? If either of these things happened, would this really be the kind of person you want to be in a relationship with? Is this an individual in which would want to invest the precious currency of your time?
Usually people don't respond to our honesty in drastic ways. More often than not, people spiral into anxiety imagining harsh and extreme reactions from others that are much less likely to happen in real life. Like Mark Twain said, "I've lived through some terrible things in my life, some of which actually happened."
Have You Decided That There Is An Appropriate Amount Of Anal Experience?
What you need to examine is why YOU are having such feelings around the matter. It appears that your girlfriend is not opposed to the idea of pegging you. Additionally, she accepts the fact that you are a bisexual man with a clearly stated interest in anal play. You have engaged in enough anal exploration that you can take big toys and even fist yourself…why is the amount of your exploration where you are getting hung up? Have you concocted a mental dividing line in the sand of what an "appropriate" amount of previous anal expertise is okay but anything past that is too extreme and needs to be lied about?
You can certainly lie to her and pretend that you are very inexperienced with pegging play. The two of you can start off this strap-on journey under the fog of a pretty big lie while you pray that she doesn't ever catch on. You'll probably get away with it too. The odds that she won't notice and you can just rapidly bloom into an accomplished anal expert in record time are in your favor.
If You Lie You May Never Be Able To Fully Enjoy The Pegging Play
If you do take the lying route YOU will always know that you lied about such a big thing. A little part of your brain will always be burdened with the fear that someday and some way you might get caught in your lie. That part of your brain will never be able to fully shut off as long as it needs to maintain the energy invested in fretting over being found out. It's a lot of work to hide things.
I'm not suggesting that you start out the gate by showing her the magic trick of your disappearing hand. I am counseling that pretending to be an utter beginner and tricking her has a higher potential of going wrong in the long run. Tell her that you have some previous experience with solo play that you've never been pegged before and you are very excited to do it with her. Not only is it the truth, but it will make the whole journey go smoother for the both of you. Best of luck and happy pegging!
Keep it Kinky My Friends,
RDG
Want to add your own insight to the conversation? Leave a comment below.
Have a question that you want answered in the Dirty Talk Advice Column? Contact Rain here.
OR