Last updated: December 19, 2022

Writing Happy Mother's Day messages for friends is such a lovely way to show your support for one of the most important parts of their lives. Being a mom is both difficult and rewarding. It requires kindness, patience, and often a sense of humor, while packing lunches, caring for scrapes and bruises, and offering homework help. Moms deserve appreciation for all the work and love that they give to their families every day.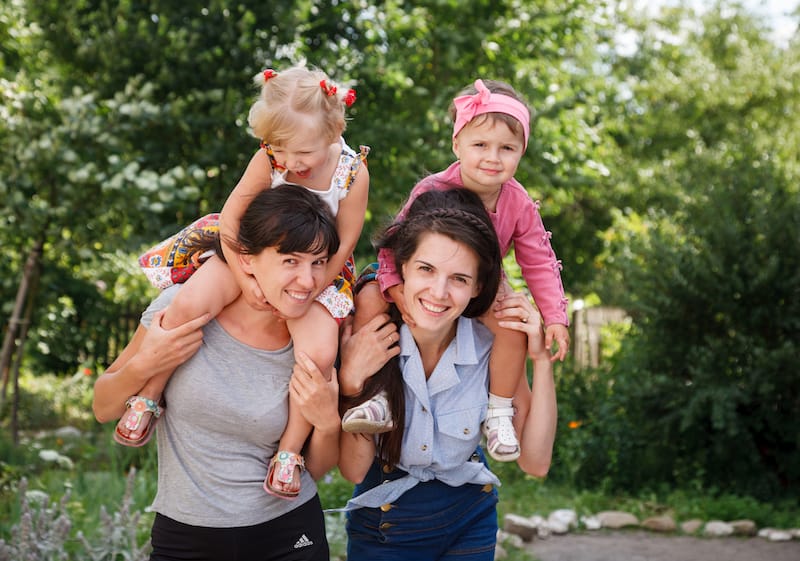 Each year, we celebrate Mother's Day on the second Sunday in May. Many mothers will receive messages and wishes from their immediate family. Sending a Happy Mother's Day message to a friend can be an extra-thoughtful gesture that brightens their day. But what should you write in a Mother's Day card or message to a friend?
Mother's Day is an opportunity for messages of support and encouragement. These Happy Mother's Day wishes for friends range from funny messages that will make your friend laugh, to more sentimental and heartfelt messages. We've also included a few Happy Mother's Day quotes to learn from the wisdom of others.
You're the only one who knows exactly what's special about your friendship with the recipient, so feel free to adjust the wording to fit your unique relationship. Each of these messages would work well in a Happy Mother's Day text message. Or, use them in a social media post to congratulate all your friends who are moms.
Happy Mother's Day, bestie! Let's celebrate another year of the love and growth of your beautiful family.
You're a great mom, a great friend, and always the most fun at any celebration… What can't you do? Save some talent for the rest of us! Happy Mother's day, bestie!
You're always so thoughtful and caring. On this Mother's Day, you deserve to feel just as special as you make those around you feel. Here's to a day of rest and relaxation with your loved ones!
On behalf of your little one, thank you for being such an incredible mother. Though [he / she] can't say it yet, I know that [he / she] loves and respects you as much as I do. Happy Mother's Day!
Stop cleaning and stay out of the kitchen! Today is your day! Wishing you a Mother's Day full of adventure and cherished memories.
I've always felt so close to you and all your family. I love each and every story you tell about your little ones, and I'm overjoyed to be celebrating Mother's Day with you!
To all the moms who raise their children with love and care, you make this world an amazing place to live in. I hope you know just how much I look up to you. Warmest wishes this Mother's Day!
"Only mothers can think of the future because they give birth to it in their children."
~ Maxim Gorky

Your world is so beautiful and full of possibilities. I hope you and the kids have the most incredible day!
The one gene you don't want to pass on to your kids is the 'trouble-maker one'. Uh-oh! Looks like it's too late for this one. Happy Mom's Day! Let's try not to get into too much trouble.
You've been working so hard these days, and I'm glad to hear that you're taking a day off. Tell your family it's your turn to be pampered.
Today, just sit back, relax, and let all of us do the work. All you have to do is have a good time! Happy Mother's Day, friend!
Happy Mother's Day to one of my oldest friends! You've always been there for me, through my highs and my lows. Thank you for being selfless, caring, and just like a mom to me when I needed it the most.
We've been through a lot together, sharing hobbies and adventures. You've always been my special person, and now that you have a kid, you're their special person too. I love you both so much! Congrats on your beautiful family, and Happy Mother's Day!
Your incredible mothering instincts are so inspiring. How do you always seem to know when someone's sad, when someone's doing something naughty, or when someone needs help? Just like your family, I'm lucky to have you in my life. Here's to a fun Mother's Day!
I'm very glad to join you and your cozy little family this Mother's Day. You deserve all the celebrations, and I can't wait! Happy Mom's Day!
I've been blessed in life to have a friend like you with whom I can share my feelings. I always enjoy the time we spend together. Today, I hope you make incredible memories with your family, as they make you feel loved and cherished.
Even though you're so busy with being a super-mom, you've never stopped being a good friend too. In fact, your generosity and motherhood are important parts of what makes you so powerful. Thanks for always being there for me. Happy Mother's Day!
"Motherhood is the biggest gamble in the world. It is the glorious life force. It's huge and scary – it's an act of infinite optimism."
– Gilda Radner
You're such a daring and positive force in my life, all the while being an incredible mother. Have a wonderful day with your charming kid[s].
"Being a full-time mother is one of the highest salaried jobs since the payment is pure Love."
– Mildred B Vermont
You deserve an award this year and every year. Happy Mother's Day to the most incredible mom I know!
I hope your kids all turn out like you in the best ways: spirited, talented, and bright, with just enough mischief to keep things interesting. Happy Mother's Day, friend!
You do everything with love and care, from raising fantastic children to being a wonderful friend. I'm so happy you're in my life. I hope your day is blessed with relaxation and warm memories.
More Happy Mother's Day Messages for Friends
Looking for more Mother's Day message ideas? Check out our other pages: