Many people dream of finding that person they can spend the rest of their lives with. But life has a way of showing us that what we expect does not always happen. Marriages can break down, and suddenly, in your 40s, you find yourself without a partner to grow old with. The prospect of starting over can be daunting, and you may find yourself at a loss of direction as you wonder how to date after divorce at 40.
Admittedly, dating after divorce at 40 is a two-edged sword. There's a liberating aspect to it. You have experience and the advantages that old age comes with. This is the chance to rediscover yourself and find love once again. But there's also the added challenge that comes with starting the love or relationship journey all over again. Getting over a previous marriage can be tough, especially if you didn't see the divorce coming.
Don't worry, though, we are going to give you some actionable tips on finding love after divorce at 40 is possible. The strategies will help navigate the complexities that come with starting over after divorce.
The Reality Of Dating After Divorce At 40
Starting over after divorce at 40 may seem like an insurmountable journey. But it's important to start moving forward once you have had enough time to heal from the previous marriage. A study by the Pew Research Center in the US shows that there is a record-high share of people in their 40s who have never been married. In 2021, the figure was 25%. That signifies a 5% increase from 2010. 22% of adults aged 40 to 44 live with their romantic partners. When it comes to gender, there are more men than women who have never been married.
The older generations are also using dating sites or apps to find love. 37% fall between the ages of 30 to 49, while 20% are between the ages of 50 to 64. 13% are those within the age of 65 and above.
And it gets even more interesting when it comes to finding a match and age. Online desirability for women peaks at age 21. At 26, ladies have more online pursuers. But at 48 years, men have double the number of online pursuers when compared to women.
So, what do the figures above mean for dating after divorce at 40? Well, there are many takeaways, such as:
There are plenty of single men and women within the age bracket who may be looking to settle down
Dating sites have become a popular meeting ground for those in the age group of 40 and above
Men in their late 40s have higher chances of meeting potential partners. It seems at that age, they are considered relationship-worthy individuals, thus the hot pursuit and issues like age difference in relationships become irrelevant
In essence, there is no reason not to give the dating game a chance once you reach 40, or even beyond. Even without marriage as the end game, you can still explore different types of relationships after divorce.
A Reddit user describes what she is looking for at the age of 43. She wants someone to do some things with; a mental and emotional partner with whom she will not share money or live with. The person should be someone she can count on as she provides the same support. They don't have to do things together as she enjoys some alone time. But in the same breath, the person should be available for things like going to the beach together or just checking in on each other. All this without the challenges of relationships like arguing about putting out the trash or cleaning up after the dog.
Related Reading: The 13 Best Tips For Dating In the Middle Age
13 Actionable Tips for Dating After Divorce at 40
Types of relationships after divorce are numerous. It could be the search for companionship, casual sex, adventure, and more. The good part is that there are no strictly defined dating rules after divorce. You are now a free agent who can explore to your heart's content. Let's explore some actionable strategies for starting over at 40 after divorce.
1. Heal emotionally
How to date after divorce at 40 means going into the relationship whole. Prioritize emotional healing from the trauma of leaving the previous marriage before you start dating. If there are unresolved issues, take time to seek therapy. It's important to give yourself enough time to process all the different emotions and experiences that come with the divorce.
Fear of relationships after a divorce is common, and it's important to face the fears first before diving in. Remember, the foundation for any healthy relationship is emotional well-being. Dating after divorce with kids also requires that you give them time to heal.
The impact of the marriage breakup has a profound effect on everyone, including the kids. Don't bring in any new connection until you're sure that they are ready to accept the new relationship and partner.
Related Reading: Chances Of Getting Married After 40: Why It Is Difficult For Older Women In India To Find Partners
2. Embrace self-discovery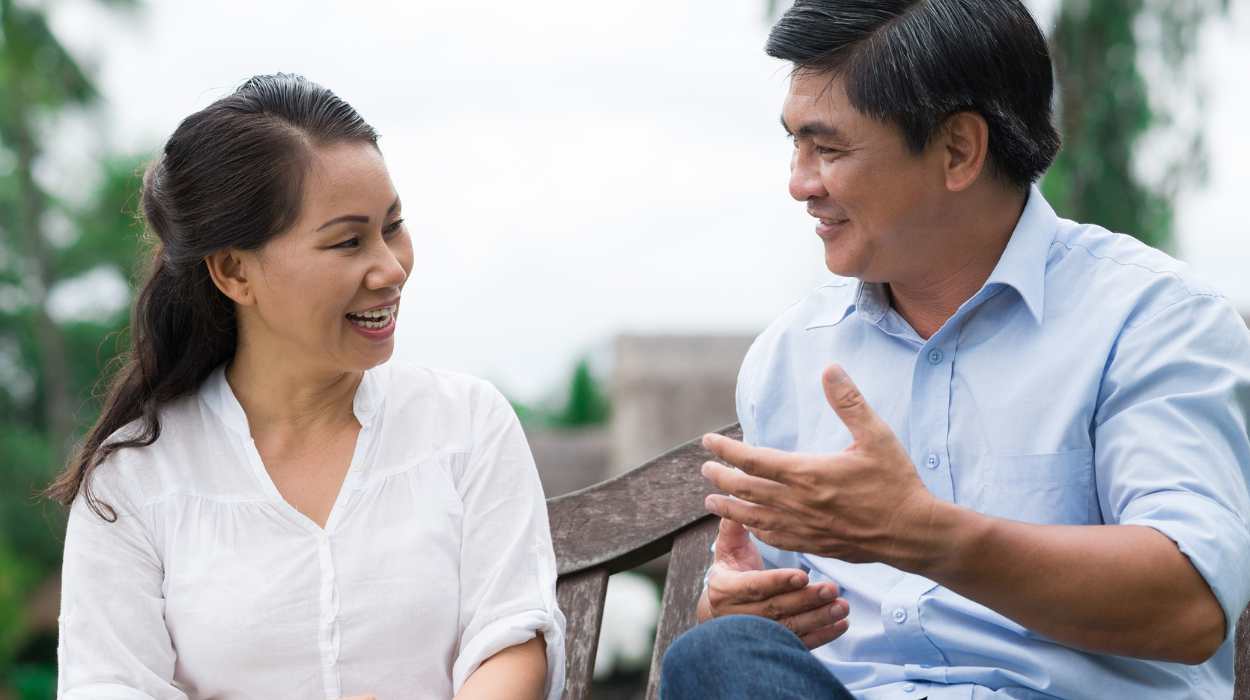 Divorce at 40 provides a fantastic opportunity for rediscovery. Now's the time to explore and understand your desires and passions. Doing this provides a fantastic way to reconnect with yourself, thus boosting your confidence. Confidence is one trait that makes you more attractive to potential partners. Learn about dating in your 40s and how to do it right.
Self-discovery will also provide more clarity on exactly what you seek in a new relationship as you start dating. Self-discovery is a multi-dimensional process, but so important when learning how to date after divorce at 40. It requires:
A better understanding of your identity as an individual without parental influences, societal expectations, cultural influences, or even personal biases
Accepting imperfections by embracing flaws and learning from past mistakes
Recognizing your strengths and overcoming any insecurities
Improving relationships by establishing healthy boundaries and having empathy and compassion for others
Establishing authentic goals with clarity on values and a pursuit of passion
Developing coping mechanisms such as resilience, mindfulness, and emotional regulation
Spiritual growth and a deeper connection with the universe, nature, or a higher power
A Reddit user says she only found herself for the first time after divorce. She shed off societal, familial, and other pressures to discover her authentic self. Self-discovery is a never-ending process but has such a deep impact on making you a better individual. The strengths and benefits will allow you to build better connections as you pursue serious relationships with potential partners.
3. Define your priorities
Be clear about the biggest priorities in a relationship and what you want. Are you looking at getting into a serious, committed partnership, or do you just want some companionship? There is nothing wrong with casual dating as you seek a more lasting union. Have fun without having any expectations on potential dates.
So, what about casual sex? Well, as an adult, the choice to indulge is up to you. But, make sensible decisions to avoid getting hurt. Casual sex means no emotional aspects or any expectations of it leading to a serious relationship. Also, prioritize sexual safety to avoid catching diseases.
Related Reading: 40 New Relationship Questions You Should Surely Ask
4. Explore online dating
We live in a digital age. And how to date after divorce at 40 is much simpler, thanks to technology, you don't even need to leave your home to find a potential mate. There are tons of reputable dating sites and apps that provide a fantastic platform for such purposes. You can find sites and apps to cater to your every need.
These include dating sites for widows, dating sites for divorcees, dating sites for 40s and over, and so much more. Here are some tips to determine the best dating site for you. You can also check out the following for a round-up of where to look for potential mates.
Have the following in mind as you use the online sites.
Take your time and have clarity on exactly what you are looking for
Review and understand the platform privacy settings to keep your personal information safe
Be honest in your communication
Prioritize safety when meeting new connections, no matter how nice the person sounds
Be realistic about expectations
And, as convenient as online dating sites are, don't confine yourself to them alone. Figuring out how to date after divorce at 40 entails being active in your social interactions. Get out there and experience life while socializing with others.
5. Take things slow
Divorced and single at 40 is not an ideal situation for someone who was previously married. But it does not mean jumping headfirst into any situation when someone shows the slightest interest. The hard and fast rule is to avoid rushing into serious commitments. Let the relationships develop organically, no matter how long it takes.
The advantage is you both get the opportunity to truly understand each other. Your ideal partner should be respectful of your need to take things slow. It could take several weeks to even months. But patience is important in making the right decisions. It also helps to spend time learning what to expect in a second marriage after 40.
6. Be open-minded
Don't confine yourself to your comfort zone because you are divorced and single at 40. Be open to meeting diverse people with varied interests. Spend time doing new things and just enjoy life. It may shock you, but sometimes, the most unexpected connections turn into meaningful relationships. Being open-minded also allows for personal growth because it challenges any beliefs you may have held onto for a long time. You are also better able to embrace new experiences by conquering any insecurities or fears.
7. Involve your children wisely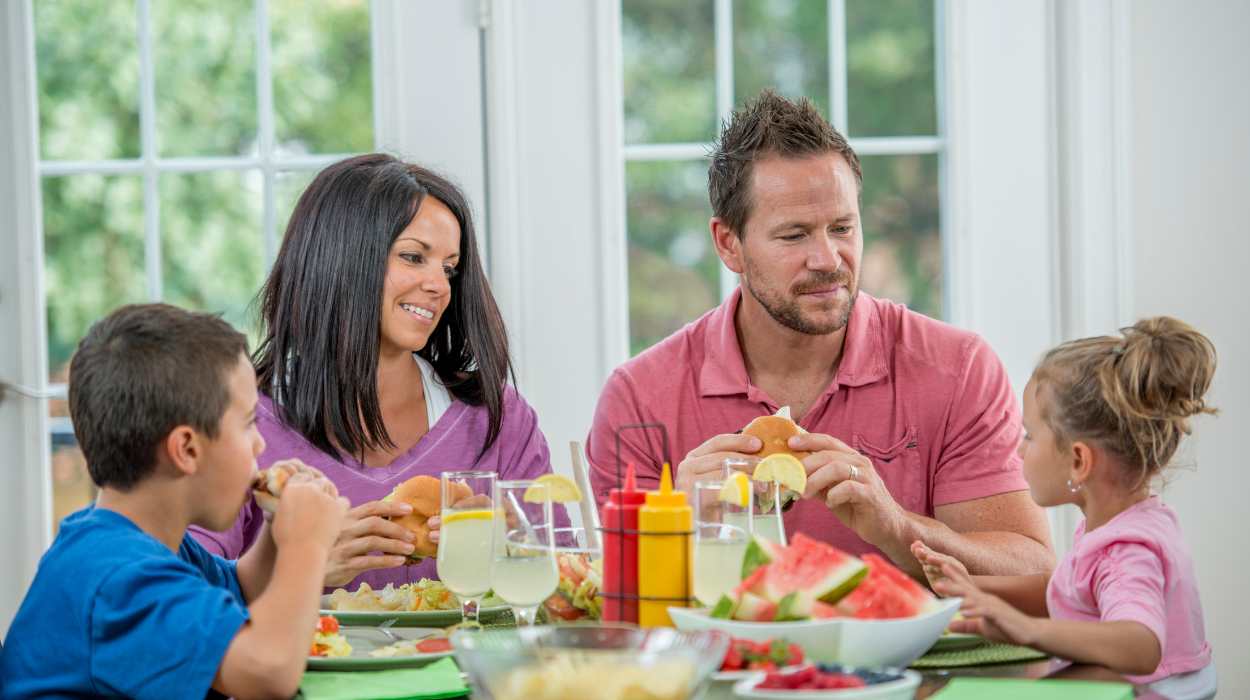 Dating after divorce with kids means making tough decisions. Remember, it is not only about you. So, only bring in the new partner when the relationship is stable. It's important to take care of the kid's emotional stability since they have already dealt with the trauma of the last marriage.
You need to figure out how long you should wait before introducing your girlfriend or boyfriend to the kids. And how do you decide that? Some general guidelines to consider include:
The length and stability of the relationship: For instance, is the new partner consistent and reliable, and you see that they can be a permanent and positive feature in our lives?
The children's emotional state: Have and maintain open communication with the kids. See how they're responding to the divorce and how they are reacting emotionally
The child's age and developmental stage: Younger children may find it hard to cope with changes. On the other hand, older kids, especially teenagers, have complex emotions and may have strong opinions about your new partner. They may also seek greater involvement in the process, which could make the dating process harder or simpler
The child's relationship with the ex-spouse: This is especially critical in co-parenting situations. There must be respect and cooperation within the dynamic to ease the entry of a new partner into the picture
Behavioral changes: Signs of regressive or negative behavior could show that the child is not handling the transition well. They could be trying to deal with the complex emotions they are experiencing due to their new relationship
When exploring how to date after divorce at 40, please remember that the children are a priority. Respect their feelings and understand their emotional state before introducing a new connection. Patience and flexibility will be critical at this time. If necessary, professional guidance can help if you find that you are unable to deal with the situation on your own.
Related Reading: 21 Things To Know When Dating A Man With Kids
8. Prioritize communication
Dating rules after divorce at 40 include prioritizing communication. Transparent communication is vital to building healthy relationships. Discuss your expectations, fears, and dreams openly with potential partners.
9. Practice self-care
Starting over after divorce at 40 means prioritizing self-care. That includes,
Exercising
Healthy eating
Indulging in activities that bring you joy
Focusing on your emotional well-being
It's only when you are comfortable being alone that you should get into a new relationship. That sense of independence is critical and will allow you to enjoy the dating journey more. It is also a significant indicator of whether you have learned how to love yourself in a relationship or not.
10. Learn from past mistakes
How to move on after divorce at 40 means learning from past mistakes. There's a reason why the last marriage did not work. It could have been through no fault of yours. Or, you may have also contributed to its breakdown. Don't beat yourself down with the reasons.
Instead, reflect on the issues and take what happened as a valuable lesson. That will help avoid repeating the mistakes of the past in the new relationship. Reflecting on past mistakes is also an important step in healing. It provides clarity on where you are emotionally. Your ideal partner will appreciate your openness and honesty about the whole situation.
Related Reading: 12 Signs Your Past Relationships Are Affecting Your Present Relationship
11. Enjoy the journey
Dating in your 40s after divorce can be enriching. Let go of any inhibitions and be ready to embrace new experiences. Enjoy meeting new people, exploring different personalities, and learning about yourself through these interactions. The journey will be a process of learning and growth as well. Every date or relationship you get into, whether successful or not, will provide valuable lessons.
The different types of relationships after divorce directions to experiencing a wide array of potential partners. Each brings in diverse backgrounds, personalities, and life experiences. And with all the exciting things that are happening will be some that are not so pleasant. Not every relationship will be successful but you will learn or develop a high level of emotional resilience to deal with the rejection. That is a fantastic way to build confidence and reinforce your self-esteem.
12. Balance your life
There are many complexities to modern dating. And, you need the right strategies to navigate them. Tips for dating in your 40s must include maintaining a balance between your personal life, work, and social interests. True, finding love and companionship is important. But, remember, a well-rounded life is attractive and fulfilling. It will bring out the best aspects of yourself to your potential partner and those around you.
13. Trust your instincts
One of the most valuable tips for dating in your 40s is that you must always listen to your gut instinct. Intuition is one of the best tools for letting you know how to proceed when starting over at 40 after divorce. If it tells you something is not right, run. In your 40s, you have the advantage of age and experience. Your last marriage also equipped you with plenty of valuable lessons. All these factors contribute to the accuracy of your intuition in pointing you in the right direction.
Key Pointers
Dating after divorce at 40 can be fun and, at the same time, challenging
How to move on after divorce at 40 means letting go of the past, learning from mistakes, and prioritizing self-care
Dating after divorce with kids requires delicate handling of their emotional well-being. Only introduce the new connection when you are sure the kids have healed
Dating rules after 40 include open communication, maintaining your independence, and being patient.
We know you have learned plenty about how to date after divorce at 40. It's a relief to know that there are no hard and fast rules in finding love after divorce at 40. Each experience in the dating scene contributes to your personal growth. It doesn't matter whether it leads to a serious relationship, a casual connection, or simply a valuable life lesson. The most important thing is that you embrace the journey. Also, stay true to yourself, and trust that the right relationship will come when the time is right.
Disclosure: This post contains affiliate links. If you click through and make a purchase, I may earn a commission. However, I only recommend products and services that I truly believe in and that I think will be helpful to my readers.
Dating An Older Man In Your 20s – 15 Things To Seriously Think About