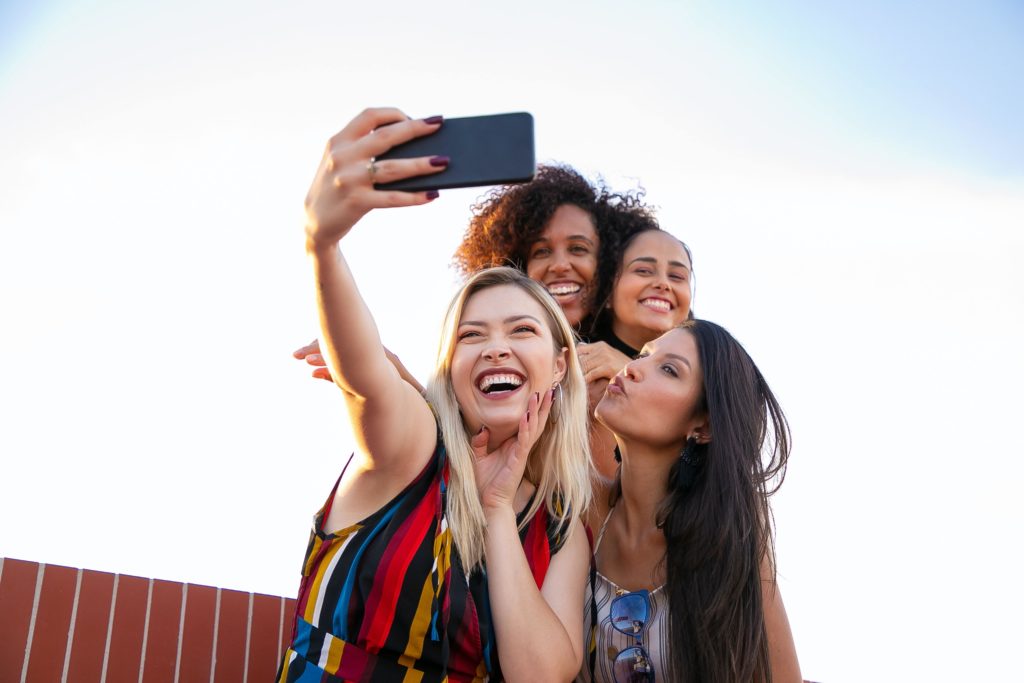 Galentine's Day takes place on the day before Valentine's Day, February 13th every year.
When Leslie Knope first told us about Galentine's Day in the cult classic TV show Parks and Recreation, it was so perfect that it felt like it had always been around. Valentine's Day is about you and your significant other, but this holiday is just for the girls.
A Celebration of Sisterhood
Galentine's Day is a day to celebrate female friendship. It's a day to honor the people with whom you share secrets, advice, sadness, and joy. It's a day for being stronger, and happier, together in spirit. 
And if you're following in the footsteps of Leslie Knope, it's a day to exchange gifts. A Galentine's Day Gift Exchange celebrates all the themes of your friendship and can be a great way to celebrate all the wonderful women in your life. 
Set the Table for Your Galentine's Gift Exchange
The "traditional" place to have a Galentine's Day gathering is at a breakfast/brunch spot where you can load up on whipped cream and toast with some mimosas.
Here are 7 brunch ideas to have on hand for your own Galentine's Day celebration:
Waffles (A Must!)
Whipped Cream
Pancakes
Crepes
Charcuterie and cheese board
Chocolate
Mimosas!
The Easiest Way to Exchange Galentine's Day Gifts
Let's talk about gifts. 
Now, Leslie was a pretty big gift-giver. For her first Galentine's Day, she gave all her friends "a gift bag with a bouquet of hand-crocheted flower pens, a mosaic portrait of each of them made from the crushed bottles of their favorite diet soda, and a personalized 5,000-word essay of why they're all so awesome." 
That's… well, that's quite a lot. You don't have to do this. What you can do is organize a gift exchange with Elfster so that everyone gets something, but no one has to break the bank finding gifts for everyone.
Top Gift Themes to Celebrate Galentine's Day
Girl power. Girl power themed gifts include shirts, games, books, necklaces, and more, all celebrating the same thing: it's pretty powerful to be a woman, so watch out. 
Gadgets. Everyone loves the little devices that make life easier and more fun. Do you and your friends geek out about tech? Then gadget girl themed gifts might be the perfect choice. 
Yoga. Host a yoga-themed gift exchange filled with mats, rollers, pants, and books. A little inner peace goes a long way. 
Health and Wellness. Health and wellness isn't about pleasing people; it's about being yourself and knowing your power. That's why health and wellness themed gifts are always great on Galentine's Day. 
A Galentine's Day to Remember
It's pretty amazing that a fake holiday from TV has become a real thing. But why not? Galentine's Day celebrates everything about strong female friendships, and those should be celebrated these days.
Theme or no theme, breakfast or no breakfast, even gifts or no gifts, the spirit is always going to be there. When you're surrounded by the women you love and you're breathing in the joy of sisterhood, you know you're celebrating Galentine's Day right. Miss Knope would raise a bowl of whipped cream to you. 
If you're doing a gift exchange for Galentine's Day, you want a Secret Santa generator that makes everything go smoothly. With Elfster, it's easy to pair people up, shop for gifts, and start a Wishlist. Plus, you can access it all from an iPhone app or Android app.