If you've landed here, then you're most likely frantically searching the web trying to find something – anything! – that can be delivered in time for Valentine's day. Well, clutch at straws no longer my fellow last minute friend. All the products in this valentine's day gift ideas guide can either be delivered the next day, dispatched on the same day, or made and ready to collect on the same day! And because they're all personalised photo gifts, your beloved will never suspect a thing…
Personalised Phone Case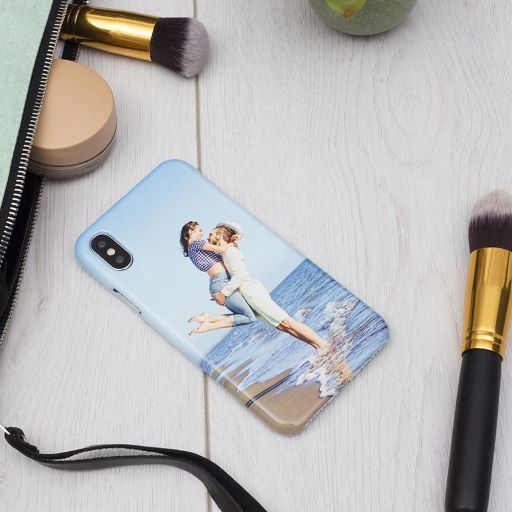 What better way to say "I love you" then treating your special lady to a personalised iPhone case. Not only will it add a stylish touch to her phone, but she'll constantly be reminded of your romantic streak. Customise your phone case with a cute picture of the two of you, a sweet quote, or if you're more of the artistic type, you can upload your own art work! The sky really is the limit here, and it's so easy to do, using our Bags of Love website. She'll be blown away by this thoughtful, bespoke gift that will be truly personal to her, and her only.
Personalised Photo Calender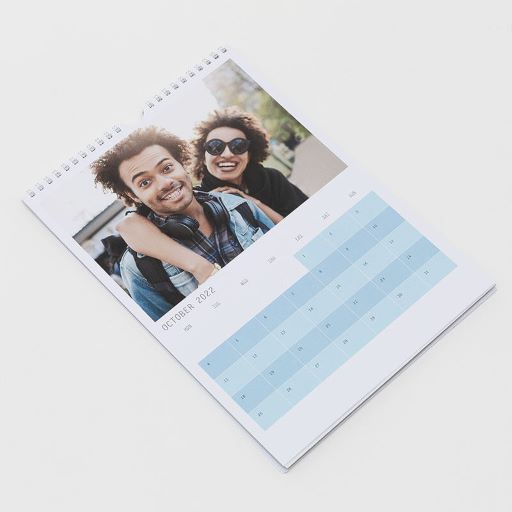 Treat your other half to this amped up household staple. Whether you choose to customise your calendar with adorable photos of the two of you, texts, or designs, it will serve as a beautiful piece of décor in your home. Every month see a new image that makes you feel all warm and fuzzy inside. Our 2022 photo calendars are made with state of the art glossy paper and has a sturdy backboard. You can also choose between A4 and A3 sizes, to find the perfect calendar for your partner.
Place your order for a photo calendar and it'll be ready for dispatch the next day.
Glass Photo Prints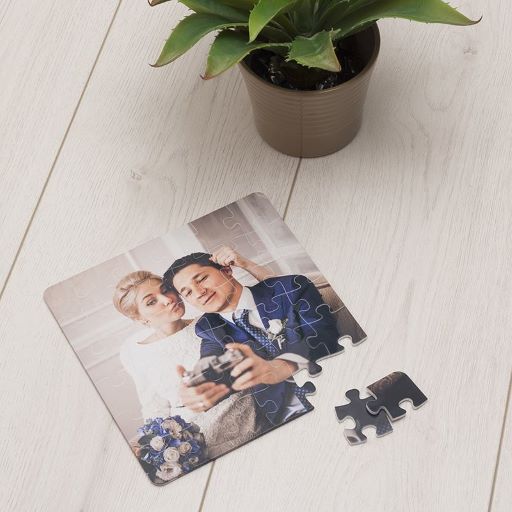 Most of us our picture junkies, obsessed with snapping away on our phones these days. Why not turn these photos into a cute and quirky Valentine's Day gift with our Jigsaw Puzzle? Featuring a stylish edge-to-edge wrap around print, design your own jigsaw puzzle and watch your photos come to life. If you want to elevate your puzzle even more, you can also create your puzzle printed on both sides! That gives you two games in one.
Design and order your jigsaw puzzle before 12.30pm for next day delivery. 
Custom Made Phone Cases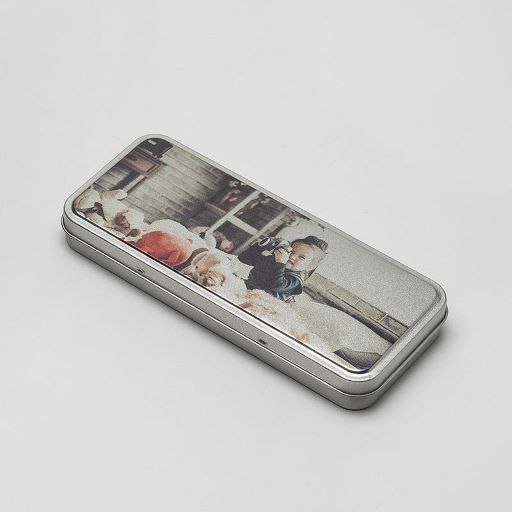 Is your partner creative? If so, this is the perfect gift for them. Design your own custom pencil tin box by uploading a signature photo of your choosing and even text too! If you're stuck on what photo to choose, not to worry; you can upload multiple and create a photo collage. It couldn't be easier to do using our pre-set templates, and your partner will think you've spent weeks designing it! Not only is this bespoke pencil tin stylish, but it's also super sturdy because we've chosen the strongest metal as it's base. Why not choose a cute picture of the two of you, or even an adorable baby picture?
Ready the same day if ordered before 12.30pm.
Personalised Bar Runner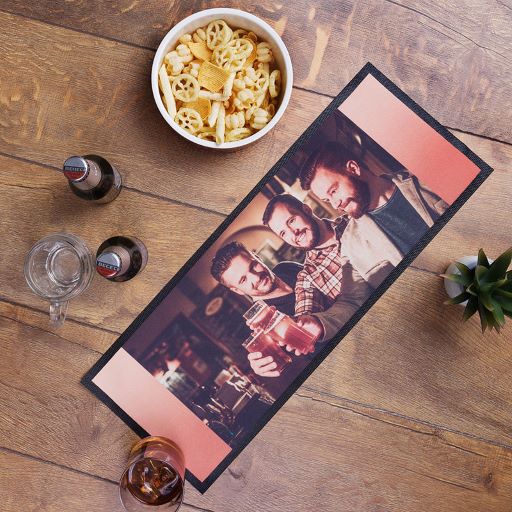 If your partner loves a brew, then this one is for them! Raise a glass and cheers your love with our personalised bar runner.
Recreate the vibe of your favourite bar at home with one of these bad boys. They'll be a great addition to your kitchen and will wow your guests. More to the point, it'll wow your partner, who'll think you put so much time and care into this. Upload your own photos, logo or text to make this super special for them!
Quick tip: Print an cringe photo to get some giggles, or write a lovey dovey poem that professes your undying love.
Perfect last minute gift. Bar runners ordered before 12.30pm are ready on the same day. 
Personalised Blanket Scarf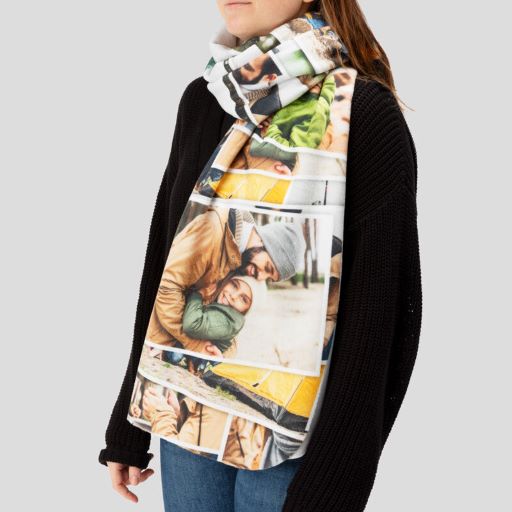 It's officially cosy season, and that means one thing… a personalised blanket scarf! Make your loved one a snuggly scarf with printed photos of the two of you on it, for the ultimate Valentines gift. This gorgeous scarf is made from luxury polar fleece which is naturally repels water, so it'll keep you warm and dry.
The soft personalised blanket scarf can be delivered the next day if you order before 12.30pm.
Personalised Love Book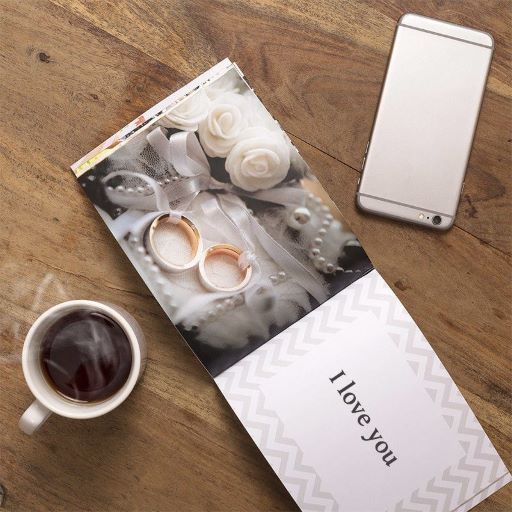 A picture is worth a thousand words, so what better way to express your love for your partner by making them a picture book filled with adorable pictures of you both? Our personalised love books are handmade by our team of pro artisan bookmakers, but these books can be entirely customised by you. Add up to 12 photos and personalise the words, cover and design. We print onto silky paper, which is both luxurious and top tier in terms of print quality. Put the icing on the cake by creating your cover and title, and watch your partners eyes well up with joy
Our personalised love books are dispatched the same day if ordered before 2pm Mon-Fri!
Personalised Cup and Saucer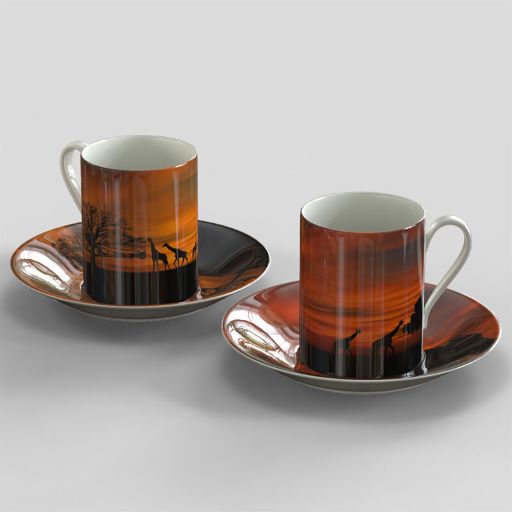 A personalised cup and saucer is oozes elegance. There's nothing quite like relaxing after a long day with a cuppa, and your partner will love unwinding with their custom made cups. This set is made from high-quality bone china, so they'll last you forever, just like the love you and your other half have. Design your cups and saucers with beautiful pictures, text, or designs! Your tea will never taste the same in your customised teacups so get creating online now!
Order personalised cups and saucers before 12.30pm and they can be delivered the next day. 
So, what are you waiting for? Time is ticking!