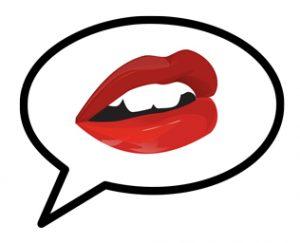 Taking that very first tentative step into the kink lifestyle can feel as monumental as being reborn. For many of us, it is something we have spent a long time trying to find the courage to do. A common misconception is that deciding to join the lifestyle is the most challenging part; once you have done that, everything else falls into place. However, once we make our initial foray we don't really know what to do next. We've made the leap, we should be waist-deep in all the play our hearts and loins desire, right?
It comes as a bit of a letdown when that play isn't all over the place. In fact, it seems like there is none to be had anywhere. Where are the fun times? Where are all the memorable moments? What is a newbie to do? Today's column comes courtesy of a reader who is uncertain how to find the play they crave.
---
"I'm new to the kinky lifestyle and am a submissive male. I am so excited to explore something that I wanted to do for a really long time now. As a sub, I am into Dominant trans women and women, but I am having trouble finding them. Help! What do I do? How do I get started? Any tips?"–Submissive Is Top Seeking
Welcome SITS! If you're anything like me, you considered entering the lifestyle long before you finally did it. It's something that we spent a lot of time thinking about and then one glorious day we were finally ready to make that first step. That is HUGE. Congratulations. Come on in, the water is fine. Now that you are here in Kinkland, the fun is ready to begin, right? Your wildest dreams come true! Hey wait a minute…where is everyone?
The Lifestyle Is A Small Piece Of Pie
The truth is that the interactions you are seeking are harder to find, not easier. To put it simply, it is math…and pie. Everyone loves pie, right? Think of interacting with others as a pie. Now think about how much smaller that slice of pie is when it is only other kinksters. Now divide that slice of the pie even smaller for Dominant women and trans women. Is that flavor of pie out there? Without a doubt! But it is on you to do the legwork to get that slice of pie into your mouth. It isn't going to just fall into your face.
In the end, the lifestyle is no different than any other dating/ FWB situation, it is just a smaller pond with a narrower range of fish. That is not to say that all of your kinky dreams can't come true…they can most certainly can. It all depends on your approach.
Treat People Like A Person Not A Fetish
Most people do not want to be fetishized. Even kinky people. Are you approaching potential play partners as an entire human being, or is the only defining characteristic that is important to you that they are Dominant women? If that is the exclusive qualifier in your search, people can feel fetishized and it might be off-putting for them.
Fetishizing people for a single character trait is not uncommon, it happens all of the time. There are even names for it, such as yellow fever. Asians are so used to getting fetishized, that they label such fetishists as having "yellow fever".
What is so bad about fetishizing people in the first place? After all, you're just saying you really like who they are. How is that not a compliment? Let me put it this way: As a busty woman, if someone approached me and all they could talk about was how much they liked my breasts and how mesmerizing they were and how they were their favorite part of my body, I would start to feel like I was a life support system for a pair of breasts. This person isn't really interested in ME, just an aspect of me. Unless a kinky person's specific fetish is objectification, they're probably not going to enjoy feeling like that.
There Is A High Demand And Low Supply For Your Fetish
In particular, Dominant trans women are highly pursued and fetishized. The waiting list for people wired like that is long and many people are interested. Not all trans women are Dominant, in fact, many of them are submissive. If a trans woman is Dominant, she is spoiled for options. It's not impossible to find them, but you have to make yourself seem as if you are worth their time. What are YOU bringing to the table to make yourself seem like a desirable option? Your joy at getting your personal desires filled and not much else? That is going to be a pretty empty table for most.
As opposed to narrowing your focus to only attempting to interact with Dominant women, get to know your entire community! Attend classes. Go to munches. Go to play parties. Get involved in online discussions. Join Fetlife if you haven't already. Find your nearest local dungeon or play space. Be willing to learn and make a point of interacting with EVERYONE, not just the people that make your pants area tingle. The more willing you are to get to know your entire community, not just prospective play partners, the higher your chances of finding the play partners that you seek. There is a whole wide world out there, just waiting for you to get to know it better. Best of luck!
Keep it Kinky My Friends,
RDG
Want to add your own insight to the conversation? Leave a comment below.
Have a question that you want answered in the Dirty Talk Advice Column? Contact Rain here.
OR