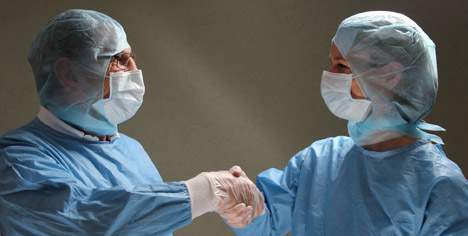 How do we retain social and emotional connectivity while remaining physically distant?
It is important to navigate the distinction between emotional and physical connection well during this time of social distancing.
Virtual space and virtual means of connection have become instrumental in managing personal and professional needs due to the current COVID-19pandemic crisis.
Marriages and relationships that were already experiencing difficulty will have to find a way to ride out the quarantine. Life becomes even more distressful being confined in close quarters, especially for those facing relationship challenges.
This is a time during which 'normal' must be redefined as individuals and families isolate, and human resilience, as well as creativity, are tested. Globally communities learn to connect virtually to work, study, socialize, date, and continue relationships and commitments.
Unfortunately, there is no prior experience or example of how to manage a global pandemic at such a scale, nor the important need for social distancing at this level.
World Health Organization (WHO) guidelines emphasize the need for social distancing as early as possible to stall the spread of COVID-19 and flatten the curve of infection.
A mildly infected individual can unintentionally infect others who may be more susceptible to the disease.
Therefore the social responsibility to maintain distance is paramount during this time of crisis. This begs the question: how to retain social connection?
Collective Strength
This is a time of uncertainty, turmoil, and anxiety on a global level. Acknowledging this within our communities, and families is the first step towards processing and dealing with our current circumstances.
While we must maintain physical distancing, emotionally we are all in this together as we face the crisis, Flooded with contradictory information, unclear instructions, and a shortage of resources such as protective gear, it is easy to feel confused and helpless leading to a collective growing psychological panic.
However, the power within communities to help one another by sharing experiences, anecdotes, and information is tremendous and is the remedy to fight loneliness and fear during these difficult times.
Intense circumstances impact dynamics within families as well as within communities. With the pressure of the current situation, communication, behavior, and closeness between family units, couples, and neighbors can change, and emotional, sexual, and intellectual intimacy can get affected.
The collective trauma of communities demands collective healing which requires mobilization of communities. This relieves some pressure on individuals, partners, and families to deal with the impact of the crisis alone.
While communal unity, consistency, and solidity are required, people are isolated and confined within their homes. So how do we do this?
Virtual Tools
Social media, emails, phone calls, group chats, virtual get-togethers, virtual religious and community gatherings, are all sources that provide context and support.
Connection in this manner for emotional and social support is essential to help us all get through this together and individually. Resilience is fueled by drawing from multiple sources and traditions.
Stories of humanity and courage inspire our strength and motivation and fight depression and isolation.
Social Connection within CDC guidelines
Connect with family and friends over a group chat, phone calls, conference calls, and audio/ video. Discuss updates, coping, caring for the young and the elderly, hobbies to keep occupied, books and movies, recipes, encouragement, etc., and even commiserate when you need to.
Have a list of your support system of friends and family.
Check on community Facebook or NextDoor groups for local information and insight.
Engage in a book club or film club that meets virtually.
Have virtual dinner parties.
Follow a routine for yourself and provide structure to your family and children.
Volunteer virtually if you are able to.
Check-in with elderly neighbors if they need food or supplies and provide help by dropping these outside their door if you are in a position to do so.
Check the local, national, and global disaster relief efforts and if you are in a position to provide any support, consider doing so.
Spend time in nature within the allowed guidelines in your area.
Do not be glued to Coronavirus news.
Reach out for Telehealth counseling services.
Resilience is energized by purpose. Activating resources and resourcefulness as individuals and as communities is a remedy for anxiety and loneliness.
Collective resilience can emerge at times such as the current times of prolonged uncertainty, and fear of danger. We will get through this together.