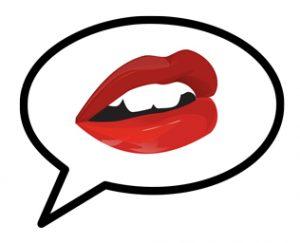 What submission looks like can vary wildly from person to person. Despite this fact, many people associate submission with pain, humiliation, and anal play. While these activities have their place in submissive play, they are far from the only options on the table. The kinky buffet is actually far and wide-ranging.
Today's column comes courtesy of a reader who is certain they are submissive but uncertain how to explore it more with the limits they have. Is it possible to be submissive without doing anal or being belittled and beaten? Why yes, yes it is. Let's find out how!
---
"I know I am submissive, but I have never explored it. I'm just not into pain or humiliation and because of certain medical conditions, I can't do anal play. All I ever see are people being flogged and pegged. I don't have a chance of being submissive, do I? How can I be submissive if there isn't anything I can do?"–No Pain Please
You are about to receive some good news my friend! If an unwillingness to receive pain or pegging is what has stopped you in your submissive exploration, you don't have to delay any longer. Submission is a state of mind, not a specific set of actions or behaviors. It is about how you approach interacting with another person. You could submissively whip your Dominant if that is what they told you to do. I have met many submissives that service top at their Dominant's instructions.
Submission Is Not One Size Fits All
Submission is not a "one size fits all" activity. The only thing that makes something a submissive act is the energy with which you engage in it. Submission is much much more than flogging and pegging while being told that you are a filthy little slut.
Bondage doesn't have to hurt. Cross-dressing doesn't have to be humiliating. Service for service's sake—from foot massages to housecleaning to running errands are all pain-free activities. Watersports and boot worship can be exhilarating and empowering actions. Being given corner time or being blindfolded and slowly teased and stroked are very submissive headspaces. Keyholding is all about denial, but denial does not hurt the flesh. I could go on, but the list is endless. As long as you approach them with a submissive mindset, the actual activity doesn't matter.
Discovering Your Limits Is Half The Work
You have already taken the time to get to know yourself and have determined that you aren't interested in receiving pain or penetration. Excellent! A sub that knows their limits has already done some very valuable work—"no limits" submissives are to be avoided. Everyone should have some limits. Limits are useful and necessary things.
Like with everything, communication is key. Communicate your current limits with potential partners. The ones that can't think of anything to do with you? They are not the Dominant you are looking for, and that is okay.
Go Explore The Wide World Of Submission
By clearly communicating your limits and your desires, you set yourself up for success. The better you communicate, the higher your chances of getting your desired outcome. This applies in all aspects of life, not just kink. There is a wide and wonderful world of submission out there waiting for you to join WPP! Come on in, the water is fine and there isn't a flogger or strap-on in sight.
Keep it Kinky My Friends,
RDG
Want to add your own insight to the conversation? Leave a comment below.
Have a question that you want answered in the Dirty Talk Advice Column? Contact Rain here.
OR