23 May

How 1-800-FLOWERS.COM, Inc. and Pride Foundation Are Teaming Up to Support and Empower LGBTQIA+ Students

For over 50 years, June has signified Pride Month in the LGBTQIA+ community. Pride Month has a rich history rooted in the LGBTQIA+ rights movement, primarily commemorating the Stonewall Riots of June 1969 in New York City. The following year, the first Pride March was organized in Manhattan, marking the birth of the modern Pride movement.

In cities and towns across America, and in most corners of the world, Pride Month is marked by celebrations, including marches, parades, festivals, and special events, as well as the flying of brightly colored rainbow flags.

In recent years, businesses have become increasingly involved in Pride Month. Companies from various industries — retail, technology, e-commerce, and entertainment — have embraced the celebrations and actively supported the LGBTQIA+ community. Many organizations now incorporate Pride-themed merchandise, advertising campaigns, and corporate partnerships during the month of June.
Partnering with Point Foundation
This year, 1-800-FLOWERS.COM, Inc. is teaming up with Point Foundation to support and empower LGBTQIA+ students to achieve their full academic and leadership potential.
In support of Pride Month and beyond, the company is granting $25,000 in scholarships and funding to Point Scholars. The collaboration aims to help LGBTQIA+ students achieve their full potential, making a significant impact on society.
Helping LGBTQIA+ students for over 20 years
For over 20 years, Point Foundation has been the largest scholarship-granting nonprofit for LGBTQIA+ students studying in the United States. Its scholarships support LGBTQIA+ students as they pursue undergraduate, graduate, and doctoral degrees at accredited universities and community colleges in the United States.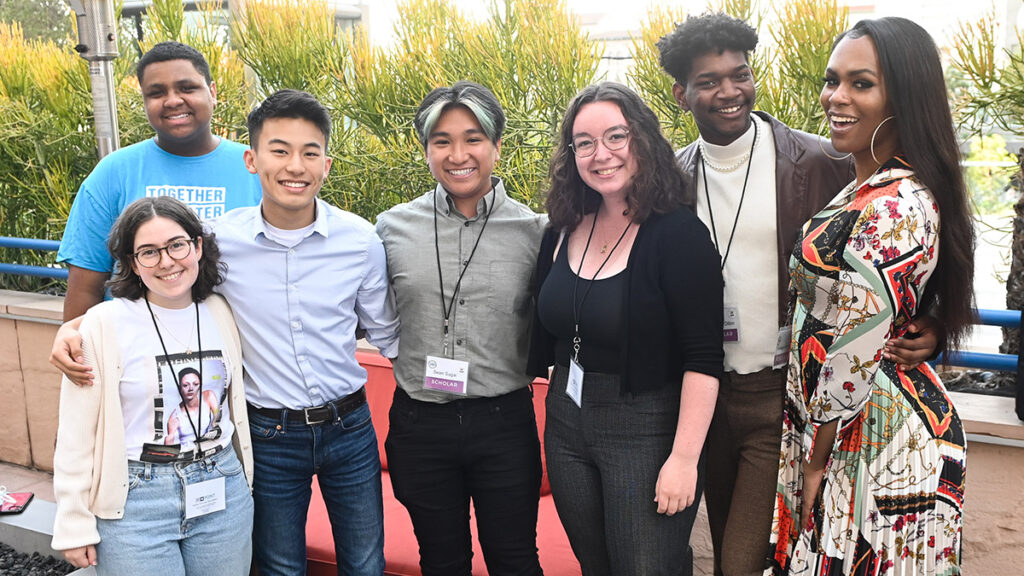 More than half of Point Scholars are first-generation college students, 24% are transgender or nonbinary, and 84% are BIPOC (Black, Indigenous, and people of color). Foundation alumni are employed in nearly every field, including law, education, art, politics, business, and medical care.
"We are proud to support all the incredible work the Point Foundation does through its scholarship programs, as well as its coaching, mentorship, networking, and overall supportive community for LGBTQIA+ students across the United States," says Chris McCann, CEO of 1-800-FLOWERS.COM, Inc. "We believe that embracing diversity and celebrating the uniqueness of every individual makes us a stronger company."
How gift-givers can help
Gift-givers can show their Pride by sending a thoughtful expression to loved ones from an exclusive collection of rainbow-themed gifts from 1-800-Flowers.com, Harry & David, Cheryl's Cookies, and more. Customers also have the option to support Point Foundation throughout Pride Month with a donation upon checkout across the 1-800-FLOWERS.COM, Inc. family of brands.
Also, throughout the month of June, team members of the 1-800-FLOWERS.COM, Inc. LGBTQ+ & Allies Employee Resource Group will walk in Pride parades across the country, and the company will host a learning session with Point Foundation for employees nationwide.
Happy Pride Month to the LGBTQIA+ community, its families, allies, partners, and friends!
Related