Happy Presidents' Day!
A LOT has changed since this holiday was 1st introduced way back in 1885, but some things remain the same 137 years later.
#1. Made in America means something.
#2. America is full of smart, innovative entrepreneurs focused on making our great country even better.
#3. Supporting U.S. makers is the top way to help small businesses thrive in our own backyard.
Today, we celebrate 10 makers dedicated to producing top-notch products right here in the USA.

We invite you to explore their amazing creations and encourage you to support their hard work.
Enjoy!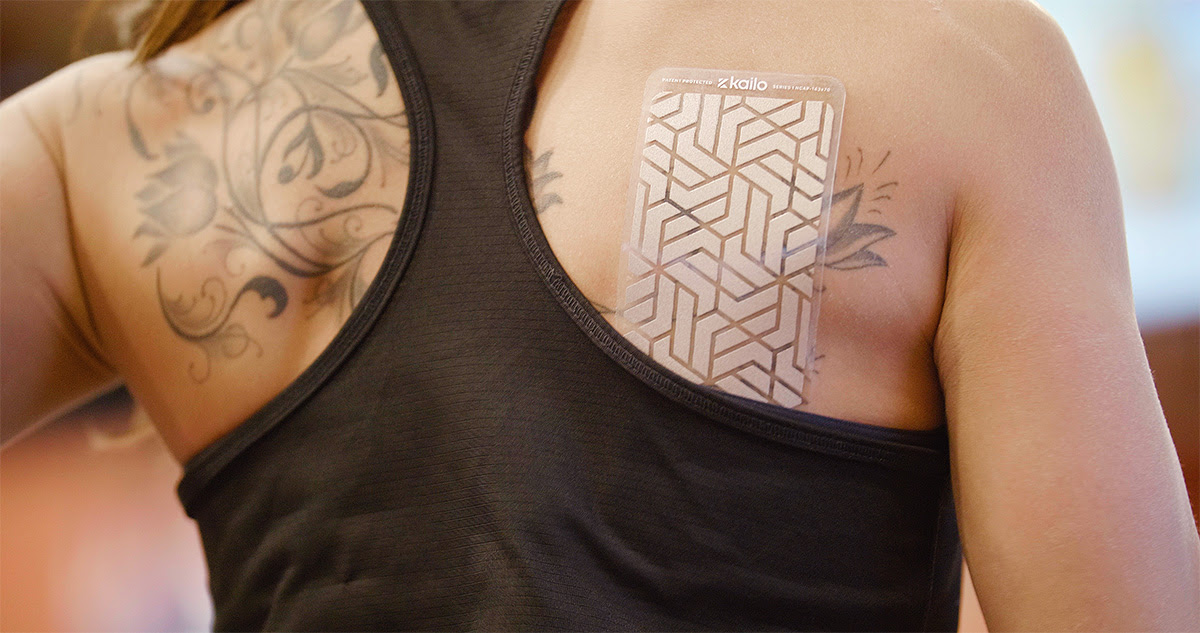 Some Grommet fans have seen Kailo before.
(Did you know it's our #1 top-selling Made in the USA product??)
Many of you have used it and told us it literally changed your life.
This Presidents' Day could be the day you decide to stop "dealing with" your pain and actually do something about it!

Kailo is a drug-free patch that works WITH your body to reduce knee pain, back pain, or anywhere you're feeling constant aches.
It contains zero medication and has absolutely no side effects.

Simply apply the patch directly on your body wherever you're experiencing pain or soreness.
Kailo enhances your body's natural pain processes to maximize pain relief and help you make it through your day. 
Plus, it's been PROVEN to work in clinical trials.
The deal: Kailo is reusable and lasts for years! Get $20 off a single patch right now, or save BIG on their buy 2, get 1 FREE bundle which includes 3 reusable Kailos, 9 free adhesives, and 3 free soft carrying cases. Don't wait, do something to help your pain TODAY!
Sitting on an overstuffed wallet is annoying and painful for every guy, but there's never been much you could do about it.
Until now thanks to Rogue Industries based in Standish, Maine!
Since its founding in 2007, Rogue Industries has been a family small business proudly keeping the tradition of American leather-working alive with a premium collection of Maine-made products

Their Curved Front Pocket Wallet in Horween Bison Leather offers a much-needed solution to the back pocket discomfort caused by traditional wallets.
This slim, lightweight, and highly durable wallet is made from the toughest of North American leather — remarkably rugged American bison.
Its curved shape fits perfectly in your FRONT pocket and is so slim, you may even forget it's there.
The deal: Premium American-made goods like this almost never go on sale, but you can unlock a 20% discount with code "GROMMET20" at checkout. (Tell them Grommet sent you!) Plus, get FREE shipping on orders of $75+. Your new wallet is also backed by a 2-year warranty!
3. Aculief: This headache hack tricks your brain into getting rid of your headache (without drugs)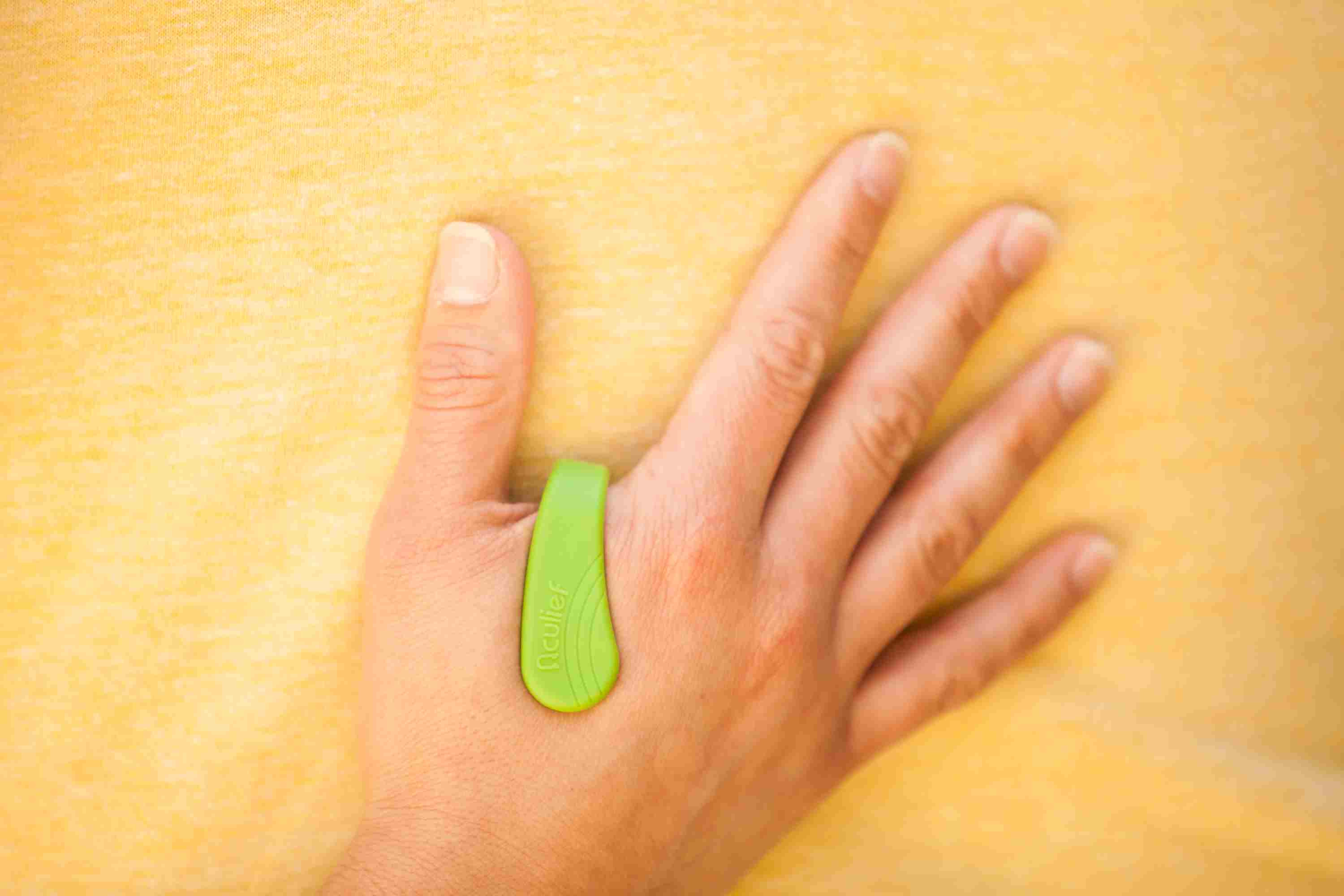 Want headache relief without taking yet another pill?
Aculief is the drug-free way to cure headaches and migraines in minutes!
It couldn't be easier to use, simply place Aculief on your non-dominant hand and experience relief in as little as 1-3 minutes.
"Oh, that can't possibly work."
Trust us, we were skeptical too until we tried it.
The secret lies in Aculief's ability to apply pressure to your LI4 pressure point (located on your hand between your thumb and forefinger).
This gentle pressure "tricks" your brain into focusing on your hand instead of your pounding headache.
The deal: Order Aculief this Presidents' Day for just $24.99! Or take advantage of this stellar deal: Buy 2, get 1 FREE+ FREE U.S. shipping! (This deal drops the price to just $16.66 each.)
Bring your feet back to their former glory with the Foot Peel Mask!
It's a relaxing foot treatment you get to experience in the comfort of your own home.
Simply slip your feet inside these specially designed masks to safely remove calluses, painful cracks, dead skin cells, and other rough patches from your feet.
The result?
Fresher-feeling skin that's clean, healthy, and soft to the touch — all without leaving the couch!
The deal: Their solo box with 2 treatments is only $24.99 right now! The most popular offer is the buy 2, get 1 FREE deal with *6* luxurious treatments!
5. Lever Gear: The Ultimate EDC Bundle to help you complete everyday projects faster
Lever Gear is consistently a Grommet fan favorite, and today they've put together a special Presidents' Day Bundle just for you!
It includes their made-in-America Toolcard Pro, Bitvault and Cablekit + 2 FREE gifts.
Toolcard Pro is a credit card-sized multitool and money clip with 40 tools.
It helps you get jobs done around the house FAST.
The Bitvault is a waterproof carry case for your small essential items that doubles as a compact portable screwdriver.
The Cablekit is an ultra-portable 2-in-1 charging cable for your phone and other devices. Never be without your cable again.
This American-made bundle makes the perfect gift (or gifts) even if you're treating yourself!
The deal: Order now to save 20% and get 2 FREE gifts automatically added to your order! Get a FREE adapter pack, and FREE 6-piece Bitkit with your order.  
Even Jimi Hendrix struggled the 1st time he picked up a guitar, but hey, you have to start somewhere!
If you'd like to learn to play guitar, there's no easier tool to help you become a pro than the Jamstik Guitar Trainer.

It's a go-anywhere guitar instruction tool that works with an easy-to-use app to take the guesswork out of learning to play!
(You'll even be able to see your fingers on the screen in real time.)
It makes learning to play guitar so effortless, you'll be playing your 1st guitar chords in MINUTES!
The deal: This Minneapolis-based team wants EVERYONE to become a guitar player this Presidents' Day with a 15% discount! Simply enter "Grommet15" at checkout to take advantage of this limited-time deal!
Nina, GoDonut's founder, had a problem.

While cooking dinner one evening, she propped up her phone to prepare a recipe and became frustrated when the device kept slipping down while she was trying to read it.
(I think we've all been there!)
She invented the GoDonut to give us all an extra hand when looking at things on our devices!

The GoDonut ORIGINAL Collection works with most smartphones, tablets, and eBook readers, including many protective cases up to 1/2 inch thick, to prop up your devices HANDS-FREE!
Nina was determined from the very beginning that her GoDonut products would be made in America, even after she was advised that outsourcing manufacturing overseas would be a more cost-effective approach
GoDonut is a California-based company that proudly manufactures its products in the U.S.A., employing local workers and ensuring the highest quality of workmanship.

With standards like that, it's no surprise The GoDonut ORIGINAL Collection has been so popular with Grommet readers!
The deal: This deal is INSANE! Use code "SAVE37" for a whopping 37% off this Presidents' Day on all items in The GoDonut ORIGINAL Collection!! Place an order of $50 or more and they'll ship it to your door for FREE.

Steve Hopkins has made these mesmerizing copper garden sprinklers by HAND in Bothell, Washington since 2007.
Each one is made with care and attention to detail so they'll look absolutely stunning in your yard or garden.
These hand-crafted sprinklers are both ornamental and functional — their beautiful spinning sprinklers will care for your lawn or garden and look so good doing it that your neighbor's jaw will drop!
Since Steve crafts each sprinkler by hand, and with many glass colors, no 2 sprinklers are identical.
Each one is a one-of-a-kind work of garden art!
Picture yourself relaxing for hours outdoors this spring, watching Steve's beautiful sprinklers watering your garden FOR YOU.
P.S. You'll get FREE shipping this Presidents' Day! Head over to Steve's site to see these amazing works of art in action!
The Butter Mill®, made in Missouri, magically turns a stick of butter into ribbons of butter!
It's the FUN and EASY way to easily spread delicious ribbons of butter onto your favorite foods.

The Butter Mill® survives the near freezing temperature of your refrigerator and the near boiling temperature of your dishwasher to serve up luxurious ribbons of butter for you.
It keeps your butter fresh longer in or out of your fridge. 
If you're tired of dancing with your toast, let the Butter Mill® do the work for you!

The deal: The Butter Mill® is only $29.99 today! Don't wait to get this for the butter lover in your life!
10. Let Them Eat Candles: Delicious EDIBLE chocolate candles sure to be a hit at your next celebration(s)!
Let Them Eat Candles was founded by Loree Sandler, a Chicago-area architect and mom.
Disappointed by the look and functionality of generic, mass-produced wax candles, Loree launched a product both familiar and entirely new.
Edible candles!
That's right, your childhood dream just came true — now you CAN (safely) eat your cake's candles!

Loree's team has put together a special Presidents' Day offer for Grommet readers that includes their most popular patterns in a Variety 6-Pack.

It features 6 individually wrapped edible chocolate candles. Each stays lit for nearly a minute.

Once you've made your wish, blow out the flame, remove the short wick, and enjoy the delicious candle!
They make wishes delicious for friends and family at every age and celebration.

The deal: This special 6-pack is **20% OFF** today for Grommet readers. No coupon code required!