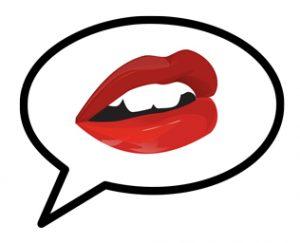 For as long as humans have been around they have loved sticking things in other things. It is an instinctual urge that gives us immense pleasure. We are always looking for things to stick other things into, from children putting peas up their noses to adults making shampoo bottles vanish. As a professional, I counsel you to stay away from shampoo bottles.
Out of all the various ways that humans can practice penetration, the strap-on ranks high on the list. Much higher than peas and hygiene care products at any rate. Our history of strap-on play goes back further than many realize. Far from being a newer invention, murals depicting strap-on play have been found in Pompeii!  However, for all that we love pegging, it CAN be a more complicated activity. Today's column comes courtesy of a reader that is uncertain how to get started on their pegging exploration. Luckily, they have come to the right place. I am full of answers but not shampoo.
---
"I have always been really curious about exploring strap-on play, I just have SO many questions…what is the best lube type? How do I prevent injuries? Is there a psychological impact from relationship role reversal? Are there exercises I should be doing to strengthen my thighs and abs? My fears of doing it wrong have stopped me from exploring pegging. How can I make sure I do it properly?"–Strap-on Time Reservations Are Pronounced
Reservations about undertaking a new activity are not uncommon STRAP, particularly an activity that can have the complexities of pegging. While I can't remove all of your reservations, I can answer all of your very good questions. It is a positive sign that you have taken the time to consider all of these factors before engaging in play. However, as with everything, we can overthink and find ourselves frozen in place.
Lube Selection Is An Art
Starting from the top, while lube preferences vary from person to person, when it comes to anal play you are going to want something that lasts and has staying power. Some people find that water-based lube doesn't cut it when it comes to the back door and prefer silicone. Where this gets more complex is that sometimes silicone lube may not be compatible with silicone toys. That seems illogical, right? Wouldn't silicone lube and silicone toys be a perfect match? As it turns out, not so much. When in doubt, apply a little bit of the lube to the base of the toy. If it becomes gummy and soft, it is not compatible. Like with everything, it is a case-by-case basis depending on individual preferences.
Injuries can indeed happen, most often when someone is not listening to their body or not communicating well. Some people think you need to get drunk or apply numbing cream in order to engage in anal—nothing could be further from the truth. Do NOT get a buzz on or apply numbing agents before anal. You want to be in touch with your body and aware of everything that is happening. If something hurts, STOP. Go slow. Don't use large toys until everyone feels ready and asks for them. If someone has hemorrhoids, shelf anal play until they clear. Hemorrhoids can easily tear. Most injuries can be avoided by clear communication and paying attention to the body.
Strap-on Play Doesn't Have To Be About Role Reversal
As far as any psychological effects from relationship role reversal, there doesn't have to be any if neither of you wants there to be. Our sexuality is a much more freeform and nebulous thing than many realize. It doesn't fit well in strict boxes. If you want to explore strap-on play with someone else and they are also on board, it doesn't need to get any deeper than that.
Strap-on play doesn't have to be about role reversal, it can be purely pleasure-based with everyone on equal terms. I have never had any psychological factors after engaging in pegging play with someone else, but your mileage may vary. If they treat you differently or you view them in a more negative light, then it wasn't the right play for the two of you. Unfortunately, it is one of those things where you won't know for sure until after the fact.
Strap-on Play Can Be A Workout
The reason I think that you have great potential with strap-on play is because you have pondered the activity to the point of wondering if there are specific exercises you should be doing…this is a first for me! I love it. Wielding a strap-on is a lot of work, for sure. The first time you do it you will find a newfound appreciation for just how hard someone wielding a penis works. But just like they take breaks, slow the pace of action, or shift positions, so can you. I have found that just the act of doing it is a workout and the more I do it the better my abs get. It is like going to a very fun and sexy gym.
In closing, I encourage you not to overthink it, which I know is easier said than done. We can get so bogged down in wondering what is the right exercise, the right lube, the psychological effects, that we end up never exploring something, which is what has happened in your case. Go ahead and take the leap! What's the worst that can happen? It might not work out? At least you will have tried and explored something new. Sometimes those new things we try end up being our favorite things. And isn't that worth the gamble?
Keep it Kinky My Friends,
RDG
Want to add your own insight to the conversation? Leave a comment below.
Have a question that you want answered in the Dirty Talk Advice Column? Contact Rain here.
OR