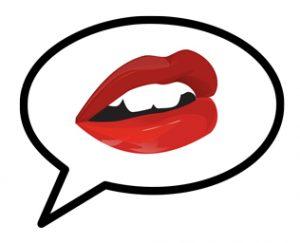 Out of the many available options on the sexual smorgasbord of life, pegging is one of the most popular dishes. Any gender or orientation can use strap-ons. Pegging is also extremely versatile, from pleasure to punishment strap-ons can give you what you crave. Want it to be role reversal? Done! Want pampering and pleasure? Also done! Want it to be challenging? Easily done!
Pegging is one of the most frequent topics I receive in the Dirty Talk mailbox. Today I decided to do a two for one special on strap-ons because I am generous like that. Looking for potential pegging partners is often where newbies struggle the most and few things are as frustrating as finally being ready to take that first step and not being able to find anyone to dance with. How do you locate someone willing to dish it out? Let's find out!
---
"I would love to meet up with someone who is down to peg and exchange power. Was hoping you might know some women who are into strap on play. Can you help me out?"

 

"Hey there. I have been looking for a mistress for sometime. But I keep running into scammers and fakes. What advice would you give a newbie like me?"
The fact is that you are literally sitting on a treasure trove of pleasure just waiting to be discovered. You just need to set aside societal shame, fear, and nerves around anal play. The bootie is TREASURE!
Where Are The People With All The Strap-ons?
One can't be blamed for thinking that accepting you are into anal exploration will be the hardest step and everything after that is all fun times. Not so fast there newbie. As you cast your eyes around for play partners, it seems as if you are gazing on a barren wasteland, filled only with pros that want money. Where are those that love to dish it out? Do they even exist?
The short answer is yes. Yes they do. After all, I am one of them. The long answer is more complicated. Let's break it down.
You Are Seeking A Small Percentage
If all that is on offer is the opportunity for some sexy fun times and nothing else, that is fine, but you have to think of it as a math equation. A certain percentage of people simply won't be into the activity. Of the percentage left over, some are not looking for anything casual. Out of that remaining percentage, some will be looking for something casual, but they don't want to do it with you. What can you do to find the percentage that matches up with you and your desires?
The biggest factor here is: Are you approaching potential partners as a whole person? Or is the entirety of your offer: "Here is my body for you to do the things to me that I want"? "Why," I can hear you asking, "does it matter about approaching someone as a whole person? What is the point of that? This is just about having some FUN!"
Even if the only thing you are looking for is the thrill of exploring something new, the person on the opposite side of the equation has to feel comfortable in order to want to be there. What if you have different tastes in music and they want hard-core metal while you like techno? Or their favorite scent, the one that makes them feel fierce sexy, is something you are allergic to? What if you two can't agree on a room temperature and they can only play if they are warm enough while you melt at over 70 degrees? It's not as easy as just showing up ready to have some fun—the person on the other end of the strap-on has to want to be there as well. The better you know someone, the higher your chances of compatibility.
Why Is It Always Pay For Play?
A common complaint I hear from potential pegging bottoms is that everyone seems to want money. Of course, it is incredibly frustrating that everybody seems to be play for pay, but you have to ask yourself what exactly you are bringing to the table other than an eager hole. What are you doing to make you and your desires stand out? Why should they play with you and not someone else? At the very least, they need to feel relaxed and comfortable around you. Taking the time to get to know someone a bit as a person and not just as a pleasure dispenser will pay off in dividends down the road, I promise.
If you don't feel like taking the time to get on a friendly basis with potential peggers in your area and just want to go straight to the fun times, your best bet is always going to be to pay for a pro. You know what you want and desire, you compensate for the delivery of your desires accordingly. Some people strongly believe in never ever paying money and that is valid, but what you will end up paying instead is time as you go through a longer searching process for play partners. In the end, you are always either paying in time or money. Time, as they say, IS money.
No matter how you choose to approach it, I wish you nothing but the best and hope you get all the fun your heart and holes desire! I know that eager strap-ons are waiting out there somewhere, your quest is to search them out—or take the fast and easy toll road. Either way, you are starting on a journey of pleasure and getting to know yourself better, that is always a worthwhile endeavor.
Keep it Kinky My Friends,
RDG
Want to add your own insight to the conversation? Leave a comment below.
Have a question that you want answered in the Dirty Talk Advice Column? Contact Rain here.
OR