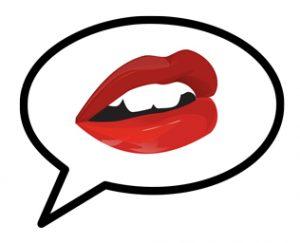 Ah, the one night stand. That one magical night. All chemistry, no conflict. No baggage of past relationships or awkwardly meeting the family. No boring weekends at the farmers market looking at handmade soap. Just the thrill of a raw animal connection and satisfying each other's needs then parting before the dopamine is gone. One night stands are postcards saved in the memory book of our minds, a moment preserved.
It isn't hard to see the appeal of a one night stand. However, the frustration arises when we can't seem to locate anyone else who also sees the appeal. Today's column comes courtesy of a reader who is starting to feel like they are the only person in the world with a one night stand fetish. How does one connect to like minded folks? OOP would like to know…
---
"My biggest fetish is one night stands, ideally ones done while traveling. To be honest, it is the only type of thing I am really interested in, not that I haven't had relationships in the past. It seems like it is impossible to find anyone interested in the same thing, and I am starting to feel like I am the only one with this particular fetish. Help! Why is it so hard to meet women who want to share the ultimate thrill of a one night stand? What am I doing wrong?"–Only Once Please
I have both good and bad news for you, OOP. I'm going to give you the good news first: you are not the only person in the world to have a thing for one night stands, far from it. It isn't impossible to find others with a preference for the same thing.
Now the bad news: it IS hard. Not impossible, but it is very hard. It's hard for a number of reasons, mainly because it is a very big ask for prospective partners, even if they are not interested in a relationship or getting to know you and only want to spend one night with you.
The Fantasy Of A One Night Stand Is Undeniably Hot
The fantasy of traveling to a different city, meeting someone in a club or restaurant, your eyes walking, chemistry sizzling, rushing off to share an intense evening of passion and then never seeing that person again? Understandably hot. Hard to do. Even if it's something they are also seeking, they need to feel comfortable and safe around you in order to go through with it. While you know that you are a safe person and somebody could be alone and naked in a room with you without anything going wrong, your prospective partners do not know that.
Think about it. You're physically stronger than them. They know nothing about you. They have no guarantee about the skill level that you are bringing to the table. They're never going to see you again AND you are putting part of yourself inside them. That is a fairly high degree of vulnerability. Additionally, a receptive partner is always at a higher risk for STIs, physical injuries such as tears, not to mention pregnancy. You are asking a stranger to trust you to a fairly high degree. It's not impossible, but it is a BIG ask.
You May Want To Explore The Swinger Scene
Your letter to me didn't say whether or not you had explored swinging clubs or events, but that would definitely be the first place I would suggest exploring. While it is not the same as meeting someone in a bar and running off to spend the night together, it is your highest chance for finding like-minded people. Depending on where you live, there are dedicated swinging conventions, events and clubs. Go online and look for local swinging events and organizations in your area and start exploring them.
Yes, it is a bit of a compromise and you do have to spend some time getting to know people and building a reputation of being a safe person, but the more that you work on building that reputation, the higher your chances of getting your fantasies fulfilled in the future. By attending swinging events and letting people get to know you and establishing that you are a safe person, you increase the chances that they can recommend you to their friends and acquaintances.
The Key Is Building A Good Reputation
Like with everything, it is all about networking. Build contacts in your local swinging community, get a good reputation and you might find yourself being recommended to people they know in other cities or states that you could meet in your travels. It is true that it is a bit of work and not 100% guaranteed, but it highly increases your chances of getting your biggest fantasy filled on a more regular basis.
You don't have an impossible fetish OOP—only one that requires more work and planning. Putting in the effort to establish yourself as a reliable and safe person to interact with is always the most effective strategy. People like references after all. Best of luck and may there be plenty of one night stands to come!
Keep it Kinky My Friends,
RDG
Want to add your own insight to the conversation? Leave a comment below.
Have a question that you want answered in the Dirty Talk Advice Column? Contact Rain here.
OR