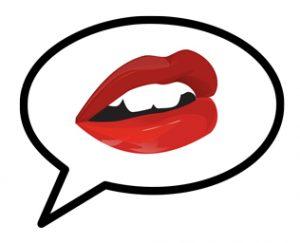 Fantasy is flawless. Everything goes perfectly. It's never awkward. You always get exactly what you want, when you want. Is it any wonder that humans love to fantasize so much? We do it all the time. Fantasy is the filter we slide over drab reality and there is nothing wrong with that. It is only when we compare reality to what is in our heads and find ourselves disappointed that fantasy can lead us astray and make us feel not satisfied.
Today's column comes courtesy of a reader who, despite their best efforts, has never had the transcendent kink experiences they crave. Are they doing it wrong? Going to the wrong places? Trying the wrong things? Or is the magic they crave just around the corner? What is to be done when you don't find the kinky satisfaction you desire? You have come to the right place readers. The Dirty Talk Advice Column has the answers you seek.
---
"I've been interested in this lifestyle for many years now and have frequented Pandora's Box, the Sanctuary, Dominion and the Chateau. My experiences have been varied and many. I've been spanked, paddled, sounded and whipped to name but a few but just can't seem to find the experience that has been totally remarkable. Why don't I feel satisfied? Will I ever or should I just stop trying?"—Can't Get No Satisfaction
Based on the extensive list in your letter, which I condensed for clarity, there doesn't appear to be an experience or location you have not at least tried. Your list is more thorough than many lifestylers I have met, which leaves me in the position of being a bearer of bad news: It's not the experiences, it's you.
I Cannot Give You The Holy Grail Of Kink
I know that isn't what you want to hear. It would be so much easier if there was a situation or experience or person I could recommend. The Holy Grail of mind-melting endorphins that I clue you onto and would be the thing you have sought all these years. I wish I could give that to you. Alas, that is not in my power. Only you can do that.
"But how?" I hear you say. "If I could do it myself, I wouldn't have needed to write to you. It can't be an internal thing!"
The reason I can say with confidence that it is an internal thing is that I know people that have had many fewer experiences than you but are deeply satisfied with their kinky exploration—glowingly satisfied as if they have located the kinky Holy Grail you still seek.
Kink Can't Make You Satisfied Until You Change Your View Of It
If the extensive list of locations and experiences you listed have all disappointed you in some way, what remains is to reshape how you are viewing kink. And yes, I know that is easier said than done, but it is the only true option on the table.
You are holding out hope for that ultimate experience that satisfies. This is where that fantasy filter that we apply over reality does us more harm than good. To be clear, kink can be a transcendent experience. I have had time stop, seen other worlds, and slipped through the space-time continuum. The magic I have gotten to experience is stored down to the marrow of my bones. Kink can satisfy, and satisfy deeply. In your case, that satisfaction continues to elude you.
Either you reframe what you are expecting from kink or you stop trying to get it to pay off in a specific way…a way that it consistently fails to do for you. As I am not in your head, I don't know exactly what it is that you are expecting it to do. What I do know is that it isn't currently doing it and I do not have a lead on the situation that will make everything fall into place.
Magic Is Usually Found When You're Not Looking For It
I hope one day that you find the kink magic that stops time. I found that magic personally by not expecting it and not having set concepts of how I wanted things to affect me. If you remove your expectations, keep exploring kink and still fail to find the dopamine you crave? Then maybe kink isn't the answer you were seeking. There is nothing wrong with that.
We try many things. Not all of them work for us. Luckily, there is a wide wonderful world out there. Keep exploring it. That is part of the fun, after all. Perhaps you end up finding that hang gliding or jiu-jitsu ends up being more satisfying than getting sounded ever did. Only one way to find out!
Keep it Kinky My Friends,
RDG
Want to add your own insight to the conversation? Leave a comment below.
Have a question that you want answered in the Dirty Talk Advice Column? Contact Rain here.
OR